This post was originally published on our partner website India.com. 
BollyShake's most influential choreographer Shereen Ladha has gone viral, and for good reason. The strategic planner with an MBA is not just intelligent but a talented dancer whose video is breaking the Internet. The video features her dance team performing to an addicting new remix of Justin Bieber's popular track, "Sorry" by J Raj.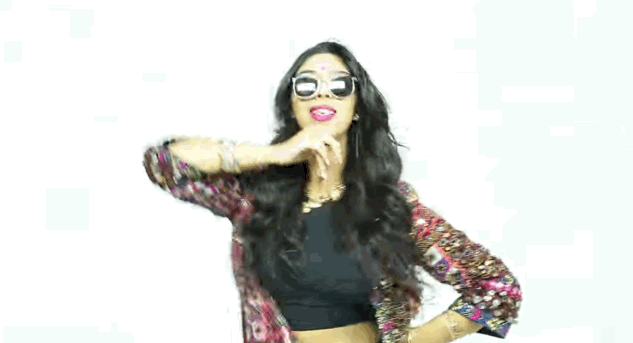 Ladha was inspired by the choreography of the original "Sorry" music video, so with the encouragement of friends, she decided to add her own twist to the track to remake the music video.
"I wanted to put a more creative spin on it to really make it unique and stand out from the original," Ladha told India.com. "I'm a Bollywood dancer so I thought—why not do a Bollywood version of this? I've known J Raj for years and approached him about doing this mix. We worked on it for months to get the exact sound we both wanted, then I assembled my team, we rehearsed, and shot, and then I spent a long time (complete with sleepless nights) in post-production."
Ladha released the full dance video on her YouTube channel Dance with SL and on BollyShake—and online desi dance destination. Although her work has gained popularity before, this particular video was a special one for her, And it certainly was not an easy project, considering she said she thought about dropping the entire it all together at one point.
"This one was really a testament to the commitment I have to my art," Ladha said. "It was a long, draining process to get this done and I can't tell you how many times I just wanted to scrap this project! Now when I look at the video, all I see is my amazingly talented team, my wonderful music producer, and all of their efforts that went into this project in the name of 'dancewithSL'. That's why it's so special to me."
https://www.facebook.com/bollyshake/videos/529191660619327/
Regarding the choreography, Ladha explains she was inspired by the original choreography and blended various styles of dance like hip-hop, Bhangra, Bharatnatyam, Bollywood and more. You can even catch glimpses of iconic Bollywood dance steps from songs like Aishwariya Rai Bachchan's "Kajra re" and Salman Khan's "Hangover."
"It was so much fun to choreograph and shoot!" says the talented choreographer. "I was heavily influenced by the original crew in the "Sorry" video choreographed by Parris Goebel. She interpreted the musicality of the song in a really nontraditional way—hitting beats that wouldn't normally be intuitive to a dancer or choreographer. So it was her interpretation of the music that I took in building out the choreography." "I'm also lucky to have such a swaggy team that freestyled a some of their moves too!" she adds.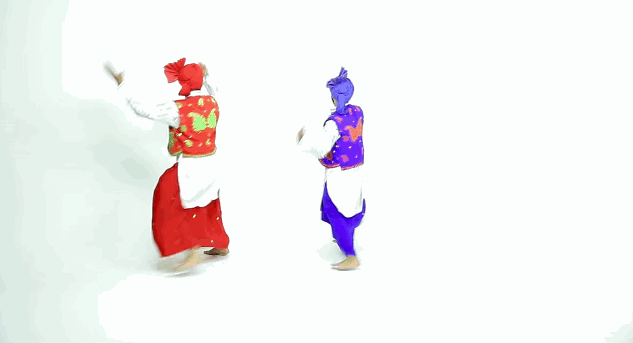 The entire video plays out like a dance party with your friends, and it is clear how much the dancers enjoyed making this video. They even broke out a dhol!
With her dance videos on her channel and BollyShake, Ladha hopes to share her love for her art with others.
"I'm lucky that I have the ability in my own life and support from amazing platforms like Bollyshake to create videos and share them with a global audience," Ladha said.
She said she teaches an advanced Bollywood dance class in her hometown, Toronto, Canada but this year she hopes to take "Shereen Ladha Master Class Series" to other cities as well. She was also a finalist on Canada's 'Got Talent,' which is an experience she describes as "the most humbling and surreal experience" of her life.
However that's not all, this versatile young lady has an MBA with a background in marketing and data anlytics—something many of her dance fans don't know much about.
"It's been tough to balance a life of a full-time dance career with either school/a full-time career, but I'm a strong believer that if you love something enough, you'll make it work," the multi-talented choreographer explained. "I can honestly say I love both sides of my life enough to keep them both going—but I'll be honest, I don't have much of a social life!"
---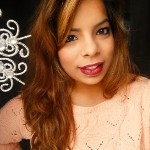 Nila Choudhury is a graduate of Teachers College of Columbia University where she obtained a master's degree in developmental psychology. Currently, she is a psychology professor at Sanford-Brown Institute and an assistant editor at India.com. She lives on bagels and pizza, evidence that she was born and raised in New York City. She enjoys traveling, reading, writing, watching corny Bollywood movies, wearing tiara's and singing "Let It Go" —off key, of course—during her free time.