by Aditi Paul 
Here's a little Bollywood trivia for you. Can you name Bollywood's first ever crossover artist?
Hint: The answer might surprise you!
Aishwarya Rai? Wrong!
Priyanka Chopra? Wrong again!!
Erm,then Irrfan Khan? Strike 3, You're out!!!
The first Bollywood crossover artist was the man who is recognized by generations of South Asians with the four iconic words ever to be spoken by an actor on screen: "Mere paas Ma hai." Yes, it was none other than Shashi Kapoor, the first Indian actor to cross the threshold of the Hindi film industry and foray into the western cinematic world. In a way, Shashi Kapoor was the torchbearer of the Indian film industry in the West.
Even with such an incredible contribution made to the Indian film industry, the public memory of Shashi Kapoor seems to be dwindling. Amidst the Amitabh Bachchans and the Dharmendras, somewhere the name of Shashi Kapoor seems to have receded into oblivion. The need to revive the memory of an artist of such significance, coupled with a fervent childhood passion for the actor, led Aseem Chabbra—who is a well-known film journalist, freelance writer and film festival programmer in New York City—to write the very first biography of Shashi Kapoor. Chabbra named the biography "Shashi Kapoor: The Householder, the Star." In the biography, Chabbra highlights three aspects of Shashi Kapoor's life: Shashi Kapoor the theater artist, Shashi Kapoor the actor, and Shashi Kapoor the producer.
Through this narrative, the reader discovers that Kapoor's first love was theater. He was highly invested in his father, Prithviraj Kapoor's traveling theater company. Such was his passion for theater that he used his own money to buy a plot of land in Juhu to establish the Prithvi Theater.
"That is really a commitment of a man – he put his money for the art," Chabbra said.
Chabbra calls Kapoor a "reluctant actor" in the book. Kapoor's aesthetic principles were rooted in theater, and that often became a roadblock in his role as an actor in commercial mainstream cinema. He was often found in locked horns with prominent Bollywood directors, including Yash Chopra. However, this did not stop Kapoor from giving memorable performances in movies such as "Deewar," "Sharmeelee," and "Pyaar Ka Mausam."
The reader also learns how Kapoor's idealistic outlook toward the cinematic arts compromised his proficiency as a producer. Even as a producer, he prioritized artistic latitude of his directors and actors over monetary gains. This resulted in good cinema that very often failed to become commercial successes. Examples include movies like "Kalyug," "36 Chowinghee Lane," "Utsav," and "Ajooba."
Chabbra discussed the elaborate preparation that went into creating meaningful content for the biography.  He had watched 37 Shashi Kapoor movies, had conversations with Kapoor's children, Sanjana and Kunal, and his family members, Rishi and Neetu Singh Kapoor. Chabbra also interviewed other prominent members of the film fraternity such as Amitabh Bachchan, Shabana Azmi, and Shyam Benegal who had personal experiences working with Kapoor.
Even the name of the biography was well deliberated. On the one hand, "The Householder" signifies the name of Kapoor's first crossover movie directed by James Ivory. And, on the other hand, "The Householder" also alludes to his role as the dutiful provider of his family. Placing "The Householder" before "The Star" also goes to show that Kapoor held his position as a family man as more important than his role as a Bollywood celebrity. The name thus serves as a testimonial for the unbounded love he had for his wife Jennifer and his three children.
When asked, "As the author of this biography, what is the one message that you would like your readers to take away about Shashi Kapoor?"
Chabbra answered:
"I want them to know that he was a very good soul."
And that is exactly how he wants people to remember this forgotten hero, the legendary Shashi Kapoor.
Chabbra's book is available in the United States, Europe, and India on Amazon.com. The book is also available in bookstores in India.
---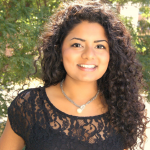 Aditi Paul is an assistant professor of Communication Studies at Pace University. She tries to find out how strangers become friends and lovers with people they meet online, all in the name of academic research. When she is not professing, you will find her pretending to be a singer and a guitar player on SoundCloud.