by Harsha Nahata – Follow @browngirlmag
Let's be real, we all love snack food. And sometimes American snacks – as great as Nutella and Baked Lays are – just don't cut it. So, today I bring you the quintessential snacks we look forward to when hopping off the plane in India: the seven food items we might as well start lobbying grocery stores to carry.
1. Thums Up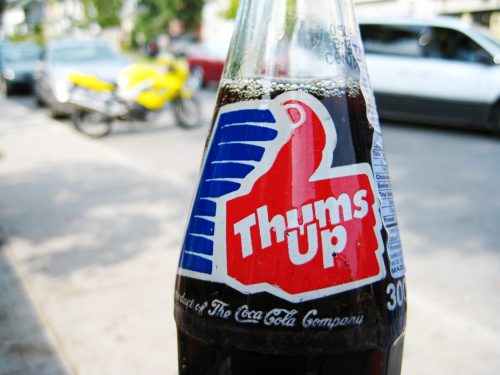 [Photo Source/Flickr]
Every debate about Coke or Pepsi is kind of moot for me because quite honestly Thums Up is the real best choice here. Slightly sweeter and with the perfect amount of fizz, it's the pop to top all sodas. Sadly, these glass bottles haven't yet earned a spot next to the likes of Pepsi and Coke.
2. Magic Masala Lays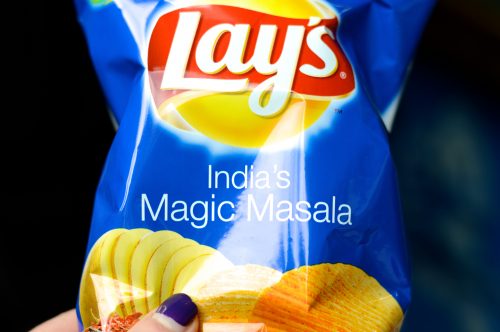 [Photo Source/Flickr]
Potato chips in India are yum. Magic Masala Lays are about as good as they get as there's nothing quite like the mix of crunchy, salty and spicy that meets you in every bite. Perfect for a day of shopping in crowded Indian marketplaces or to munch on while watching those great telly soaps with Nani and Dadi, these are a staple of every trip back home.
3. Cadbury – ANYTHING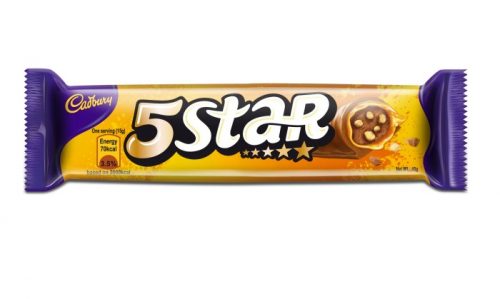 [Photo Source/Minime Insights]
Really, anything Cadbury could make it on this list. From Dairy Milk to Eclairs, it's a range of chocolatey goodness. A remnant from the British, there is a variety of chocolates that are now recognizable in any household. But I'll specifically call out the two that have been an integral part of my childhood–Five Star and Gems. Every time we visited family or friends in India, I remember being offered a bag of 5 Star or Gems.
4. Alpenliebe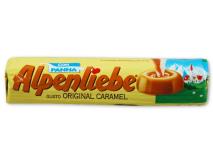 [Photo Source/Mouthshut]
Creamsavers, but better! Launched in India in 1995, Alpenliebe is caramel candies. I'm pretty sure I've spent hundreds of rupees on these one rupee candies, you really can't have just one.
5. Uncle Chipps (mint flavored)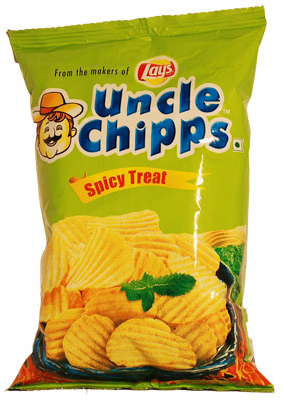 [Photo Source/GenomicGastronomy]
It wasn't until a slight obsession with "Main Prem Ki Diwani Hoon" that Uncle Chipps became my jam, but there isn't quite anything like mint flavored chips. For someone universally known to be a picky eater, even my mom munches on these.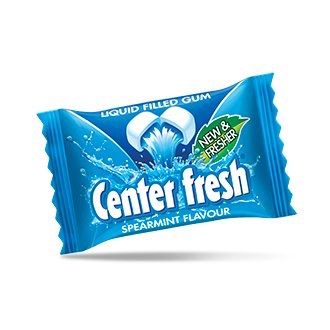 [Photo Source/Twitter]
Any list wouldn't be complete without gum. And with its mint gel-filled interior, there isn't quite one like Center Fresh. I still remember trips back to India in elementary and middle school where I would take orders from friends for packs of Center Fresh. It was quite the trend.
7. Frooti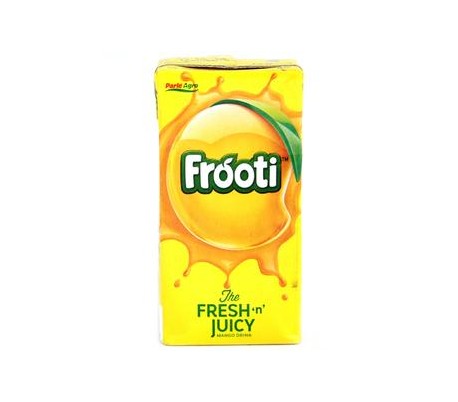 [Photo Source/HomeBag]
Yes, we can get Frooti at Indian grocery stores. Yes, they sell mango juice at grocery stores, but there is nothing quite like walking up to a local shop on a hot day for Frooti mango juice boxes. I think the world would be happier if more people drank Frooti.
Bonus: Aloo Tikki Burgers. Come on McD's, stop giving us the short end of the stick, or in this case burger.
So there you have it. The snack foods that were some of the most memorable parts of my trips back to the old country.
---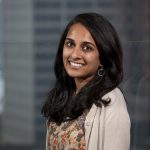 Born and raised in metro Detroit, Harsha is currently working on a grant funded documentary film about growing up Asian American. This project, Our Stories, Our Voices, brings together generations through storytelling to see how families hold on to cultural traditions from the home country while building a life in America. Check out the project at here. Previously, Harsha worked in communications for DTE Energy through a year-long fellowship program, Challenge Detroit, and was a City Year Americorps member at Northwestern High School in where she mentored and tutored in a ninth grade English class. In addition to all things Bollywood, Harsha is passionate about writing, exploring Detroit and understanding her Indian-American identity. She is a storyteller and spontaneous dancer, with a copy of the Alchemist and a boxed set of "The West Wing" always next to her bed.