*SPOILER ALERT 
Cast: Anil Kapoor, Shefali Shah, Priyanka Chopra, Ranveer Singh, Anushka Sharma, Farhan Akhtar, Rahul Bose
Director: Zoya Akhtar
Duration: 170 Minutes
Genre: Comedy, Drama
Who says money can buy you happiness? Definitely not the Mehra's of Zoya Akhtar's "Dil Dhadakne Do."
The star-studded dramedy follows the Mehra's, a filthy-rich Delhi family who is overly concerned with being picture-perfect. Kamal Mehra (Anil Kapoor) is a successful entrepreneur. He and his wife, Neelam (Shefali Shah), have been married for 30 years. Their daughter, Ayesha (Priyanka Chopra), is a self-made businesswoman, married to the man of her father's choice (Rahul Bose). Their son, Kabir (Ranveer Singh), is being groomed to take over his father's business empire. But Pluto, the last member of the family, their dog, let us in on a secret: There's much more to the Mehra's than what is seen on the surface.
Kamal and Neelam are not as happily married as they try to make people believe. Kabir does not want to take over the family business, but instead, wants to follow his dreams of flying planes. Ayesha is unhappy in her marriage, and the idea of divorce has been at the forefront of her mind.
When Kamal plans a cruise to Greece and Turkey in honor of his 30th anniversary with Neelam, and invites many of their family members and friends, the Mehra's perfect image comes in danger of being shattered. Family secrets begin to unravel and new problems arise.
With parents who think they know what is best for their children, and with children who think they know what is best for themselves, personalities clash with one another, and arguments inevitably interrupt their vacation.
From meddling parents  to the inequality of women, to the pressure to be successful, to the taboo topic of divorce, "Dil Dhadakne Do" tackles many issues of the modern Indian family. However, it tactfully highlights these problems without preaching specific values or morals.
As you climb aboard the cruise ship with the Mehra's, you get to visit exotic foreign locations, the most recognizable one being the city of Istanbul in Turkey. Travel lovers will recognize the Hagia Sophia, the Galata Tower, and the Blue Mosque in the background of some of the beautifully captured scenery. The backdrop of the cruise ship and foreign locales adds glamor, without being too distracting.
Even though there are not many songs in the film, Shankar-Ehsaan-Loy's soundtrack hits all the right spots. "Gallan Goodiyaan" will keep your foot tapping throughout the song. It was impressively shot on the cruise ship in one take, without any edits.
The biggest revelation in the film is the performances of the cast. Kapoor makes for a believable dictatorial patriarch. Shah and Chopra masterfully communicate vulnerability and emotion, sometimes without even saying a word. However, it is Singh whose comic timing and controlled energy that will unexpectedly impress.
One of the only issues with "Dil Dhadakne Do" is that the cast is simply too large. From gossiping aunties to the younger generation of the Delhi elite, they can become too much to keep track of. Minor characters get more screen time than necessary, and they take away from characters that have a larger purpose.
Because of this, the audience will yearn to see more of Anushka Sharma and Farhan Akhtar, who play Farah Ali and Sunny Gill, love interests of the Mehra siblings. Kabir and Farah's relationship develops quickly, but very little of it is shown. I feel their relationship could have been explored deeper.
Take your families and set sail with the Mehra's because Akhtar, who has now directed four films, surely knows how to play with human emotions very well. She follows a storyline that everyone can relate to. Or, at the very least, you will have a few laughs, shed a few tears, and leave the theater with a smile.
---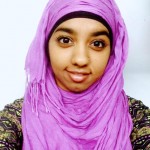 Gabrielle Deonath is a full-time college student. She is a contributor to the teen column, "At The Crossroads," in SISTERS Magazine and the author of the "Hijab Diaries" series on virtualmosque.com. Her dream is to be a journalist and novelist one day. One of her biggest obsessions is Bollywood movies and music. When she's not in class or following her dream of becoming a writer, she most likely is choreographing a dance to the latest song or watching a new Bollywood movie. To read more, visit her blog at hijabdiaries.com.