This post was originally published on SketchyDesi:
These samosas could work as cute and unique Valentine's Day treats.
Bake them off, cool them, wrap two pieces in decorative tissue, and put them in an organza bag with a note tag that reads Hope this isn't the only spicy thing you'll be having tonight."
I would even suggest making a night out of cooking these. It could be like a sexy scene out of the movie. You both clumsily try to roll up samosas, giggling all the while, with your Boo behind you holding your hand as you both crimp the samosa bottom and bloop! You look up at Boo, and y'all fall into a kiss.  That's some samosance right there. (samosa + romance = samosance).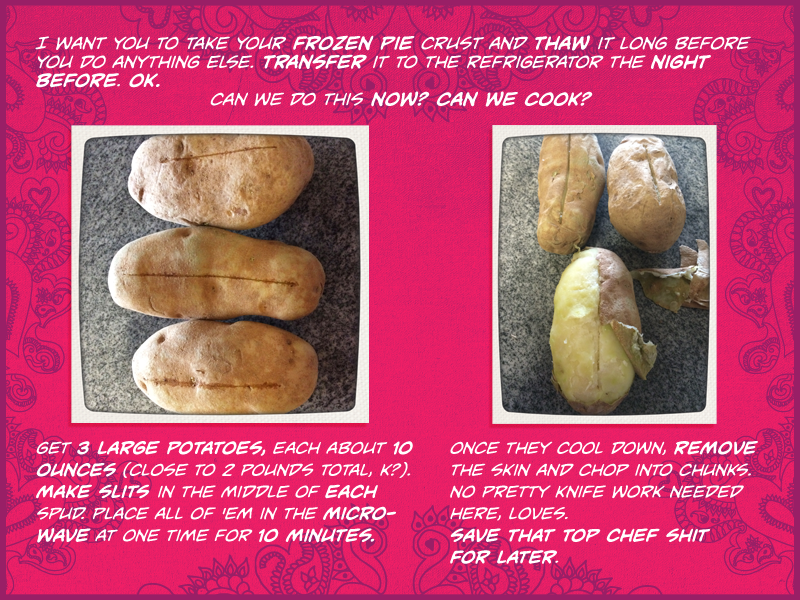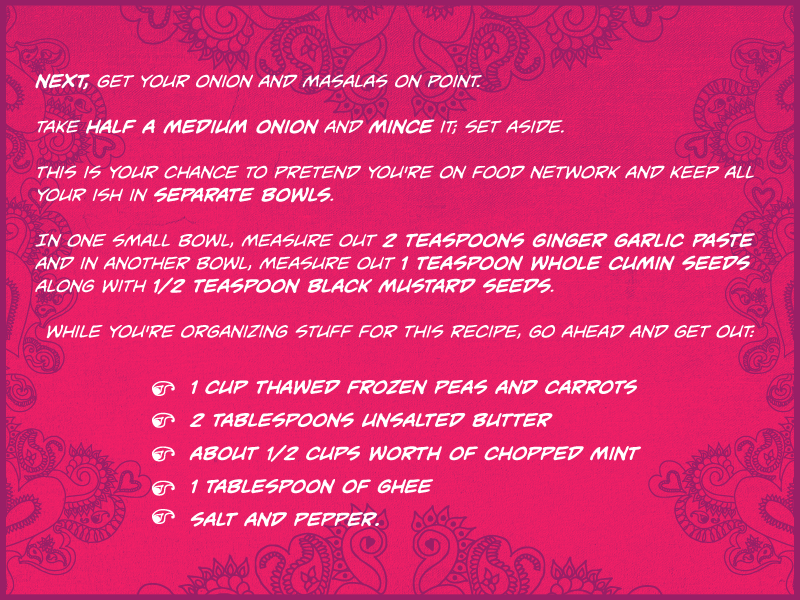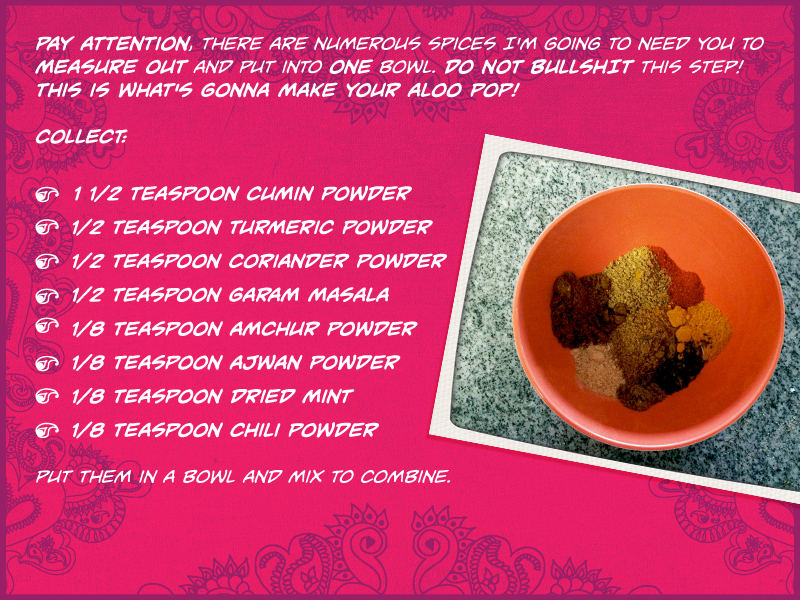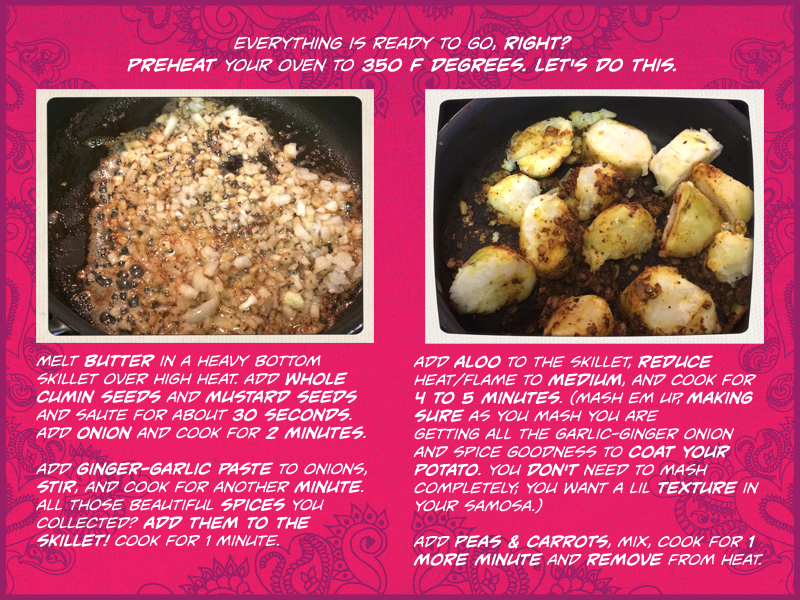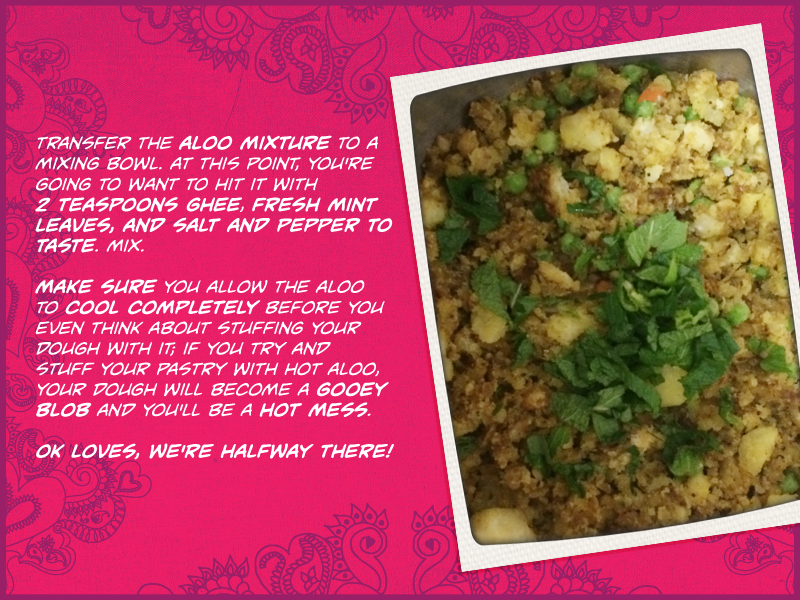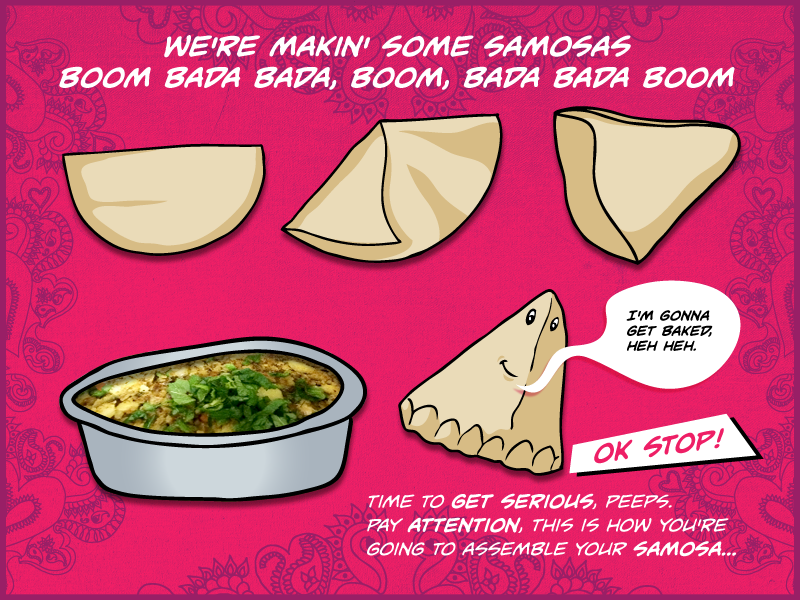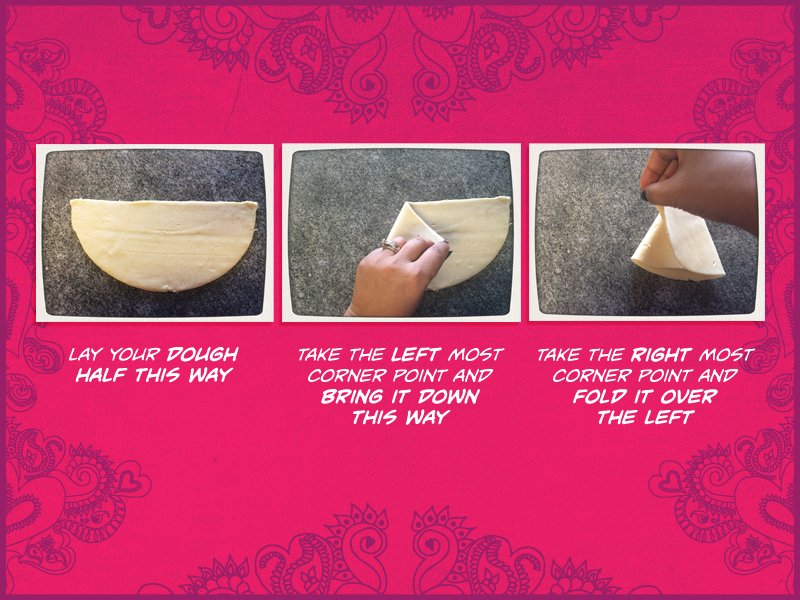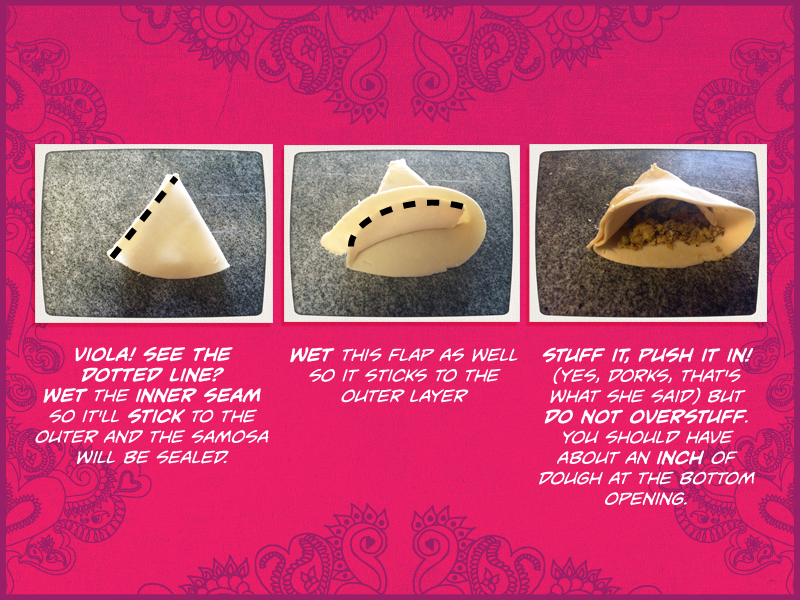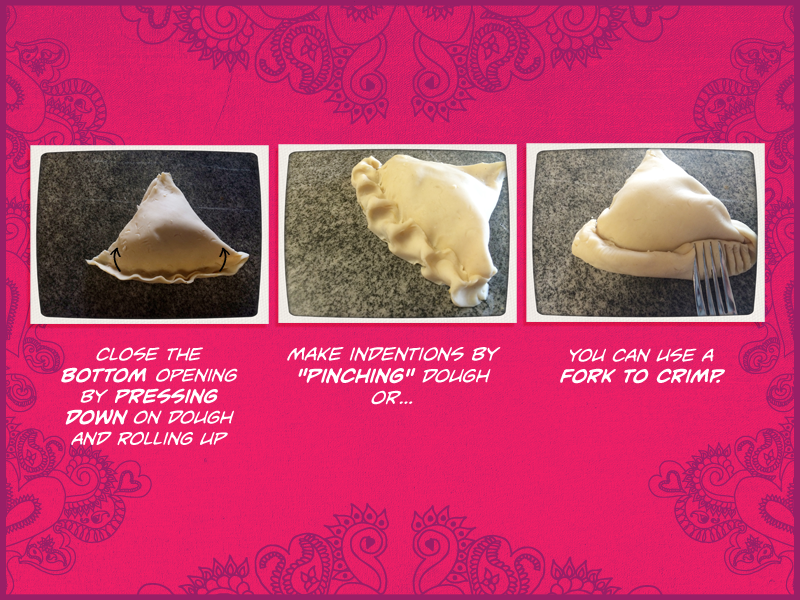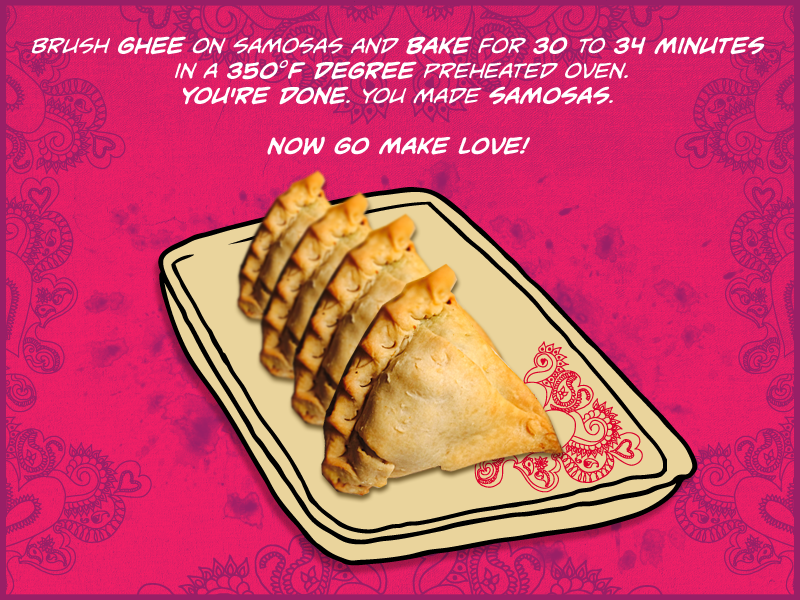 I think the most labor-intensive thing about this samosa recipe is shopping for all the spices, if you don't already have them.
Once you got those, though, making these are easy, breezy, samosa-peasy!
Don't skimp on the masalas. They really do make a difference in the taste and balance the spiciness with the depth of flavor. 
And certainly do not forgo the fresh mint! The coolness of it beautifully cuts the buttery feel of the pastry. I would even suggest pairing these samosas with homemade mint chutney.
Blend the leaves of two fresh bunches of mint with 3 green chilies, 3 tablespoons tamarind concentrate, 2 1/2 tablespoons dark brown sugar, and 3 teaspoons salt and you have yourself a spritely chutney to go with your samosas! 
So on to my hand pies. I used store-bought pie crust because many of you have suggested that you love my recipes, but you don't dig the "unnecessary" homemade dough  I offer. Lovingly I say, screw you, and this one's for you!
Make sure you don't get the type of ready-made pie crust that comes fitted in an aluminum pie pan. You'll want to get refrigerated pie crust that comes as 2 nine-inch pie dough "rolls".
I feel compelled to tell you that IF you wish to do heart-shaped samosas all you would need is some dough (pie crust will suffice), heart-shaped cookie cutters, and the glorious aloo recipe found above. It would be similar to the samosa assembling process I shared with you in this samosa wrapping post.
[All photos are courtesy of Sketchy Desi.]
---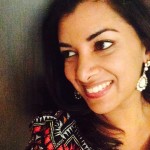 Soni Satpathy-Singh is a recipe writer and developer who resides in Manhattan. She is either always cooking or eating be it for work or simply because she loves to! She is working on her own cookbook and also recently created "Sketchy Desi" which provides daily humor, greeting cards, and apparel that celebrate brown culture. To see more of Sketchy Desi's work, visit SketchyDesi.com or stay tuned to upcoming posts on Brown Girl Magazine.