*Editor's Note: The views and opinions expressed in this article are those of the author and do not necessarily reflect the views of Brown Girl Magazine; however, we are a platform that encourages open expression and dialogue for all. Brown Girl acknowledges Salman Khan's problematic past and we do not condone his actions or comments outside of his acting career and philanthropic pursuits.
Growing up in what I believe to be one of the best eras of Hindi cinema, it's been a tough recent few years to watch the transition of some of our beloved 90's superstars. As the Karisma Kapoor's and Juhi Chawla's slowly phased out, the Madhuri Dixit's and Shilpa Shetty's continue to strive on our television screens in the form of celebrity judges. And then, we have the Tabu's and Sridevi's who still incessantly slay in every single frame, oozing with nuance and glance.
The actors on the other hand, well, they're all reigning with even more force, creating one blockbuster after another. Noteworthy to mention, their costars seem to be getting younger and younger. We have the few who try to grasp onto their stretched-out youth for as long as they can, undoubtedly Salman Khan being one of them.
My inimitable love for him aside, Khan has seen his own fair share of ups and downs throughout his career, which has spanned a generous 28 years. Constant legal and personal battles have unfortunately marred Khan's record, yet he remains in the hearts of millions who wait impatiently for his next big holiday release.
Salman Khan is the epitome of an anomaly; you either hate him or love him. But no matter what, it's next to impossible to ignore him.
On his 51st birthday, we'd like to list the reasons why we are celebrating the actor for his career and the causes he stands for, instead of dwelling on the imperfect aspects of his legacy.
1. His Friendships
Khan, notably termed "Bhai" in the industry, for being a genuine friend during times of need. We saw his acts of friendship through various instances over the years. He helped out friends Sunil Shetty and Aditya Pancholi by launching the careers of their children, Athiya Shetty and Sooraj Pancholi, in the film "Hero."
He gave friend Himesh Reshammiya his big break with his release of the 1998 film "Pyar Kiya To Darna Kya," and has enlisted Reshammiya as the music director of several of his films since then, including "Kahin Pyar Na Ho Jaaye", "Maine Pyar Kyun Kiya", "Kick" and "Bodyguard."
In addition, it was Khan who roped in Govinda for "Partner" in an effort to relaunch his old friend's career. In fact, in an interview with Karan Johar, Khan mentioned that an interaction with Govinda had once humbled him because of his purity and kindheartedness.
Another instance of Khan's love for his friend was exemplified when in an interview, Jackie Shroff credited Khan for aiding him in paying his debts when he was on the verge of going bankrupt due to an impending legal battle.
And let's not forget that when Karan Johar was desperate to find an Aman for his directorial debut, which we know as a little film called "Kuch Kuch Hota Hai," he never in a million years thought that such a big star would agree to a small supporting role. According to Johar, Khan said yes to the film without even hearing the narration.
2. Encouraging New Talent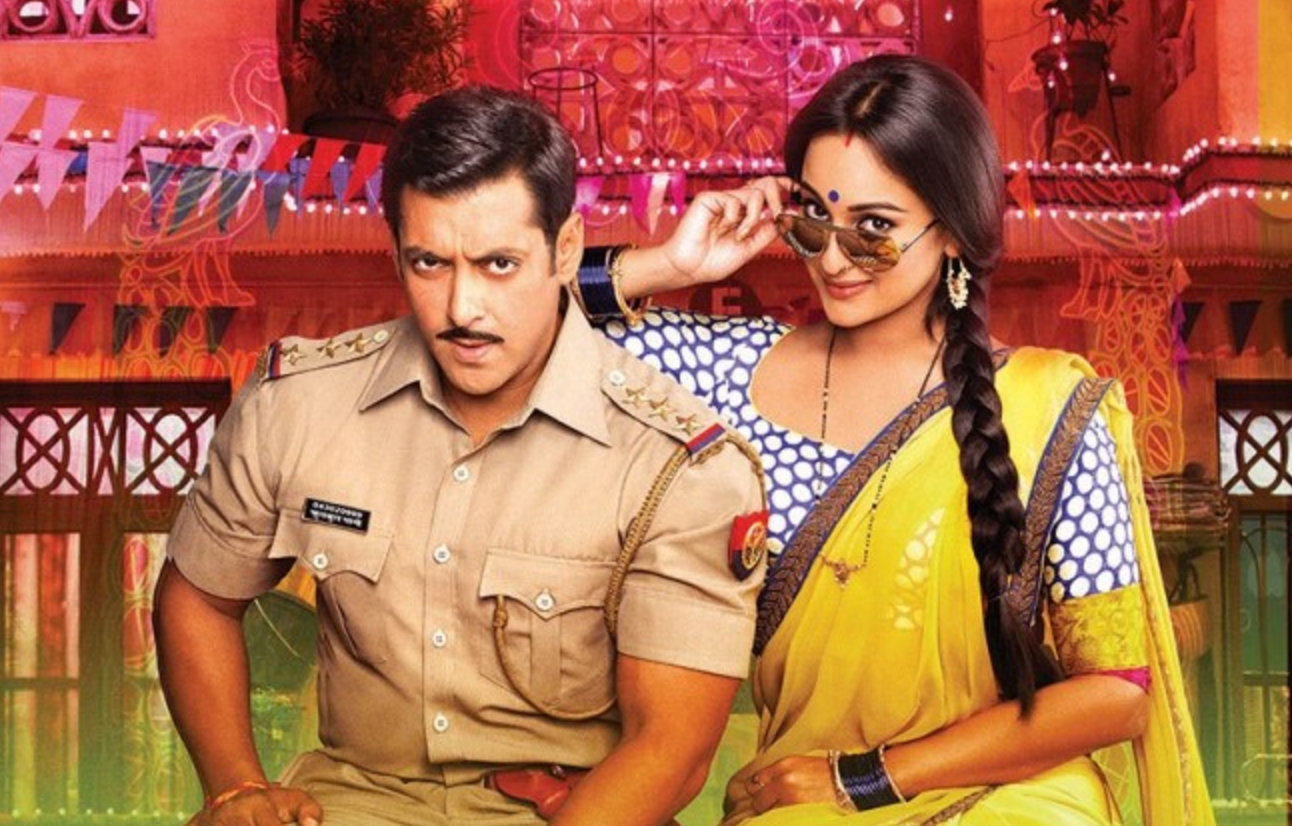 Many of the big talents we have seen in our industry today credit Khan as a big source of inspiration and support during their initial phase of joining Bollywood. Khan has been known to recognize untapped potential in the likes of Sonakshi Sinha, Arjun Kapoor and don't forget Katrina Kaif. It was Khan who urged Sinha and Kapoor to join films, in addition to physically training Kapoor and Hrithik Roshan, who deemed Khan Bollywood's fitness expert.
Khan was also responsible for the success of choreographer Mudassar Khan after spotting him in a dance contest during the promotions of "Wanted." Since his encounter with the star, Mudassar Khan has gone on to choreographing several hit dance numbers such as "Dhinka Chika" and "Party All Night."
3. Cult Songs & Movies
Khan's extensive body of work has also given us some of the best songs and movies that Bollywood still goes crazy over till this day. Songs such as "Tan Tana Tan," "Jeene Ki Hai Char Din," "Tere Mast Mast Do Nain," and "Baahon Ki Darmiyan" are just a handful of the many songs Khan has been a part of. He was also in the cult movies "Hum Aapke Hai Kaun," "Andaaz Apna Apna," "Hum Dil De Chuke Sanam" and "Maine Pyar Kiya."
4. His Philanthropy
Being Human has become synonymous with Khan, as he created the nonprofit organization in 2007 to satisfy his zeal to aid those in need.
With no sole focus, Being Human now serves uneducated children, treating children with craniofacial deformities and congenital heart defects, in addition to raising revenue through the sale of Being Human merchandise. Khan has also raised awareness for autism research and other such causes. In addition to being an actor, Khan also enjoys painting; the actor sells his artwork as well in order to raise money for charity.
During the shooting of "Bajrangi Bhaijaan" Khan took the entire unit to a small village of Hatluni to help paint houses and distributed sarees to local women.
Happy Birthday to one of the most successful and polarizing Bollywood actors of a generation: Salman Khan.
---
Zaynah Arefin is known as a Houstonian-New Yorker. She is a New Yorker in the truest of senses but thanks to that little thing called love, she now resides in Texas. Arefin is probably the desi-est of the desis.  She has a passion for writing and an even more intense love for all things Bollywood! She also hopes to connect with all of you filmy folk through Brown Girl Magazine! After all, who run the world? Brown girls!