This post was originally posted on citrusandgold.com and republished with permission.
While I was in India earlier this year I went to a yoga studio in Mumbai called The Yoga House. Attached to the yoga studio, there was a really cute café which served American classics —like a PB&J — to traditional Indian food with a healthy spin (think quinoa upma).
I saw that they had saffron tea on their menu and was intrigued because I had never heard of anything like it before! I was surprised how good yet simple it was. Plus I felt like a queen drinking it because saffron ain't cheap. And not to mention that saffron is known to have anti-oxidants, so who wouldn't what to chug away on some of this tea?
I recreated the original saffron tea recipe and also added my own twist by making one with almond milk and honey. I loved the creaminess of the second one!
Move over turmeric, there's a new golden milk in town.
The New Golden Milk (i.e. Saffron Tea with Almond Milk):
Serving size: one
4 oz water
4 oz Califia Farms Almond Milk, original (it adds the perfect amount of sweetness)
2 cardamom pods
Pinch of saffron
1 tsp sliced almonds
1 tsp of honey (optional)
Boil water in a saucepan. Crush cardamom pods with a mortar and pestle (other option is to wrap cardamom pods in a paper towel and crush it with a glass jar if you don't have a mortar and pestle) and add to the saucepan. Let it boil for a minute or so and then add the almond milk.
Add saffron strands then turn the heat to low and let it simmer for 10-15 minutes. Place the almonds at the bottom of the tea up and pour in the tea. Stir in honey if desired. Enjoy!
Alternative recipe: Follow the same instructions but omit the almond milk to create the original saffron tea I tried at The Yoga House in Mumbai.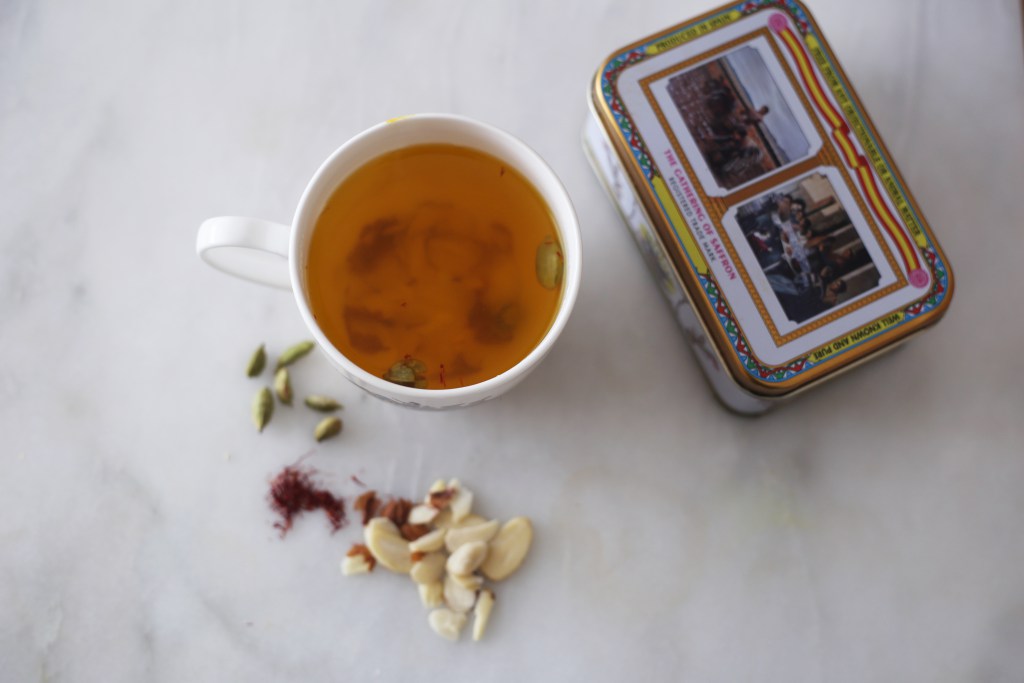 The hardest part of these recipes is making sure you have saffron because it's not something everyone have lying around in their spice cabinet. Luckily, you can find it easily at any Indian grocery store or even on Amazon.
---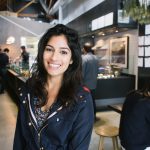 Akansha Agrawal is a writer, pilates instructor, and an Insights Analyst who lives in San Francisco, CA. She is also the creator of Citrus & Gold— a blog that focuses on wellness for the mind and body. Akansha loves to connect to like-minded individuals so feel free to say hi on Instagram or Twitter!