Saffron Fix is like Plated for Indian food. If you're not familiar with the concept, then here is what Saffron Fix's Kickstarter campaign describes the services as:
Saffron Fix is a meal-kit service for cooking your favorite Indian dishes! You pick a recipe, and we deliver portioned spices and chopped ingredients to cook healthy and delicious Indian meals quickly, all in the comfort of your own home.
The women behind Saffron Fix, Ankita Sharma and Madhuri Sharma, sum up the concept very nicely,
"We offer the chance to enjoy Indian food in the convenience of your own homes, with your friends and family. Because we send chopped ingredients and measured spices, anyone who can turn on the stove, and stir a pan, can cook like a chef!"
Mummy's home cooking without the hassle, in my very own kitchen? What's not to love!
Read on to find out what the founders of Saffron Fix have to say about their mission to help us all feel like Food Network superstars!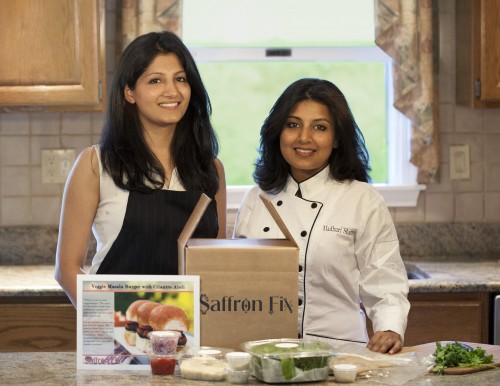 Please tell us about yourselves.
Ankita: I grew up in India, eating a lot of fresh delicious food every day. I pursued Computer Engineering and came to the US to continue my education at Carnegie Mellon University. I worked at Bloomberg LP for three years before deciding to go to NYU's Stern School of Business, focusing on Strategy and Finance. I never really paid much attention to how food was cooked until I came to the US, where I had to fix my own meals with very limited time on my hands!
Madhuri: Being from a South Indian family in the US, food played a very important part in maintaining our culture and heritage. I graduated from Boston University where I studied Film & Technology, to pursue my dream of making documentaries in New York. But after moving to New York, and working on some food campaigns, I got really interested in the culinary world, and decided to attend culinary school. Since then I have worked as a food stylist, chef and taste tester for major networks including the Food Network!
What prompted you to start Saffron Fix? How long has this idea been brewing and what was the final "push" that got you started?
Ankita: After moving to New York, I found it very challenging to find time to cook Indian food at home. While studying at NYU Stern, my friends would often ask me to make them a traditional Indian meal because they wanted to try Indian food. I realized there were so many problems when I tried to cook for them and decided to find a solution myself. That's how the idea of Saffron Fix was born. I got a lot of push from my family as well as amazing friends and faculty at Stern. A mutual friend introduced me to Madhuri and the rest is history!
Madhuri: While studying at culinary school, I realized that Indian food was shrouded in complexity because of the large number of spices and ingredients. This was not true for a lot of other seemingly complex cuisines. I realized that people were intimidated by cooking Indian food and overwhelmed by the number of flavors and variety that it offers! I developed a passion to de-mystify Indian cuisine, and when I met Ankita and discussed Saffron Fix, it was a perfect match!
Give us some details about your Kickstarter campaign.
We launched our Kickstarter campaign to get the pre-orders we need to get this off the ground. We received more than 200 backers in under five days.
We have offered a choice of five recipes, that include some popular Indian dishes, as well dishes that incorportate Indian flavors in western-style cooking.
1. Chicken Tikka Masala
2. Saag Paneer
3. Punjabi Chole
4. Veggie Masala Burger
5. Paneer Bhurji Rolls
As part of this campaign, we can ship Saffron Fix to NY, CA, NJ, VA, MD and Washington D.C.
What are the long term plans for Saffron Fix – expanding to other types of cuisine, expanding to other regions, etc.?
In the long term, we will focus on two major points:
1. Offer a greater variety of recipes and options
2. Make this service available to a larger segment of the population
We have several other ideas to make Indian cooking even more convenient in the future; and eventually, with our own website and app in place, we will make this experience as seamless and effortless as possible.
For more information, check out follow Saffron Fix on Facebook and Twitter.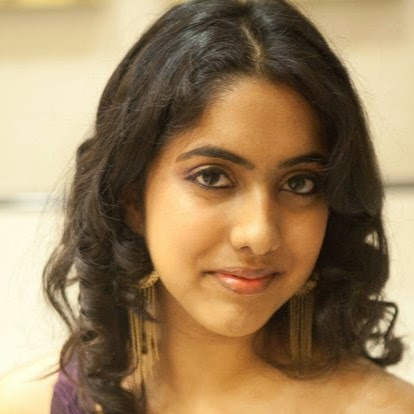 Pia Chakrabarti is a self-proclaimed food-aholic. Some of the things that may compare to her love for food include: cuteness (babies, puppies, etc.), traveling to exotic destinations, and John Stamos. Pia has lived in various corners of the world but will always be a Texas girl at heart. Currently she is in San Francisco attempting to live out her tech city dreams while eating as unhealthily as SF will allow in order to satisfy her Texas sized appetite.