by Priya Kaur
Sincerity of conviction and purity of motive will surely gain the day, and even a small minority, armed with these is surely Destined to Prevail against all Odds." -Swami Vivekananda
The words written above holds near and dear to every sister of Delta Phi Omega Sorority, Inc.
Friendship, honesty, loyalty, sisterhood and respect are the five pillars that my sorority was founded on. Each of the pillars is something that I hold personally, even though I am no longer an active member of Delta Phi Omega.
When I first joined the sorority, I initially did it because most of my friends were joining. I went in blindsided, thinking that this was just an organization, but little did I know, I would make friends that I could not imagine living without today.
Being apart of an organization that devotes its philanthropic efforts for children's education and literacy was a big deal for me. I dedicate my life to helping those in need as a Mental Health professional and as a counseling intern as a graduate student.
During my years at college, I had the chance to work with local organizations in Dallas, TX, that focus on tutoring and counseling, such as Bea's Kids. As a national sorority, we raised proceeds through our Literacy Through Unity Week, for a few organizations, including Pratham USA, CARE and Asha for Education.
Being in a sorority prepared me for the real world by providing me with opportunities to be a part of a leadership team, also known as the executive board.  I held the treasurer and service chair position for a couple years at my colony, Denton City Wide: Texas Women's University & University of North Texas. As treasurer, I learned how to budget for a large organization and communicate to/from the colony and VP of Finance.  I learned how to be very organized and communicate properly when dealing with money, and managing finances for the colony itself is a huge task.
As service chair, I learned the importance of following up with management to confirm volunteer work, build relationships with various fundraising opportunities and provide service opportunities to the sisters at my colony.
Becoming a leader within my sorority prepared me for the real world, in that you have to be organized, know time management, hold strong communication skills and learn to work with people from all backgrounds.
I sit on a leadership team at my  job now, which I don't think I would have had the confidence to do, if it wasn't for my leadership role at my colony.
As for the memories I created during my undergraduate years, I wouldn't change them for the world. Some of my best friends, also known as my WhatsApp message group "Marriage Material,"  wouldn't have been in my life, if it weren't for my sorority. I was able to travel throughout Texas and Oklahoma to meet sisters from different colonies and chapters. Throughout my travels, I made friends that became family to me, also known a sisterhood.
Many people often ask, what is the difference between sisterhood and friendship? The best answer I can respond with is, the girls I call my sisters are people who I don't have to talk to everyday, but I know that if I needed them, all I have to do is pick up the phone and they'd be there for me, and I for them. Often, we get caught up in our daily routine, leaving it hard for us to keep in touch, however, that sisterly bond between us will never break.
Even though my two line sisters moved away right after we crossed, we pledged together for 10-weeks day and night, and through our initiation process, we became like family. Although, we don't talk daily, we still cherish our bond. I consider them my best friends, and they are like family to me. We pick up where we left off each time, and nothing changes. It's like we are still the same four girls who stayed up watching "Hum Saath Saath Hain" every night and sang Hindi songs on a daily basis.
To learn more about Delta Phi Omega Sorority, Inc., visit their website, 'like' them on Facebook and follow them on Twitter. 
About Delta Phi Omega Sorority, Inc. 
The information provided below is by sister Priya Patel: 
Delta Phi Omega Sorority, Inc. was established on December 6, 1998 at the University of Houston by sixteen South Asian women, who recognized the need for an organization to promote the advancement of South Asian women. Sixteen women from various backgrounds came together with the common goal of uniting women among the South Asian community. The Founders created the backbone of this sorority on the basis of the five pillars of Sisterhood, Respect, Loyalty, Honesty, and Friendship. They envisioned an organization that would highlight the diverse Indian culture through participation in community and social service projects
Through determination and perseverance, this vision evolved into a reality and as a result has become the most sought after sorority for not only South Asian women, but woman of all backgrounds, across the United States. Delta Phi Omega continues to grow and make its presence known not only within their respective universities but also within the community. It is proud to be known as the nation's largest, strongest, and fastest growing South Asian interest sorority. There are currently 19 chapters and 26 colonies.
DPO FACTS:
Founded: December 6, 1998
Motto: We Dreamt, We Saw, We Conquered
Colors: Red, Black, and Silver
Symbol: Bengal Tiger
Gems: Diamond and Red Ruby
Flower: White Orchid
OUR PHILANTHROPY: Children's Education and Literacy
The Sisters of Delta Phi Omega strongly believe that a quality education is the key to success, and therefore, it should not be taken from any child. Because of this, we have chosen children's literacy and education as our national philanthropy.  We mainly focus on three beneficiaries, Asha for Education, Pratham and Care. We focus on promoting education in various ways to help children build a strong foundation for a solid future. We hope to influence not only the university community, but several communities around the globe as well. As sisters of Delta Phi Omega, our desire has been reached through participation in reading programs, tutoring, mentoring, and several fundraising events. We promise that no child will be deprived of this, regardless of race, color, creed, ethnicity, or financial, social, and religious standing.
[divider]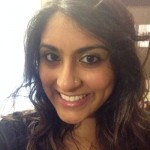 Priya Kaur graduated from Texas Woman's University with a Bachelors of Arts in Psychology. She is pursing her Master's of Arts degree in Professional Counseling at Amberton University. Priya has more than four years of experience working with adults with severe mental health diagnosis'. She hopes to give insight to young South Asian women on a variety of topics, including relationships, culture, family life, personal concerns, etc.