by Keertana Sastry  Follow @KeertanaKS
Relationship. Connection. Resolution. That's what the new film "The Sense of an Ending" is all about.
After the huge critical success of his previous film, the brilliant "The Lunchbox," director Ritesh Batra has two English-speaking films in a row, with "The Sense of an Ending" in limited release now and "Our Souls at Night," which will be released on Netflix later this year. Both film feature a slightly older cast — with Jim Broadbent and Charlotte Rampling leading "The Sense of an Ending" and Robert Redford and Jane Fonda starring in "Our Souls at Night." And there's something to be said about making films with older characters, the idea of reflection and re-establishing connections is a universal and important one to explore.
"The Sense of an Ending," which was adapted from a critically acclaimed shortish novel of the same name, follows Tony Webster, an elderly, slightly curmudgeonly divorcee who runs a shop selling and fixing very specific kinds of vintage cameras. His life is relatively routine and lacks a lot of excitement. His relationship with his ex-wife is pleasant enough and his daughter is so pregnant she's about to burst. But everything changes when Tony receives a letter from his past. The mother of his old flame, Veronica, has passed away and she left something in her will that Veronica refuses to bequeath him.
Tony's attempts to retrieve his newly-gifted item from his old flame is interspersed with flashbacks from Tony in his youth, as he meets and falls for Veronica, and be-friends the charismatic Adrian. The novel uses the concept of Tony's memories of the past and how they compare and/or contrast from what really seems to have happened, and unfortunately this tactic is not successfully portrayed in the film, despite Batra's admirable attempts to use quick flashbacks and flash cuts to provide a similar effect, though at times he too falls into the trap of moving the story along a little too quickly.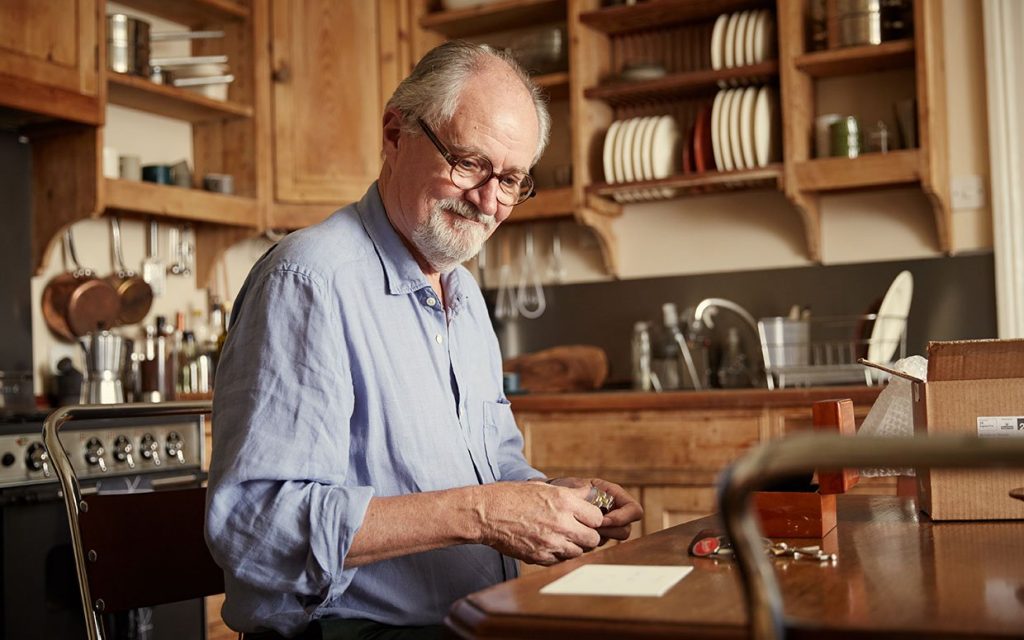 Unfortunately, these changes don't allow the novel's emotional punch to resonate with as much impact in the film, which makes for a softer and slightly less satisfying conclusion.
However, "The Sense of an Ending" is not ruined by the decidedly less impactful story culmination, and that is thanks largely in part to what Batra is able to achieve behind the camera with a subtle, smart script from Nick Payne.
With "The Lunchbox," Batra proved his greatest talent is showcasing everyday life stories, those quiet moments we all have and exploring the idea of connection, and what makes us want to relate with one another. He did it by giving us a glimpse at an ordinary's man routine, his everyday choices, his simple, but ultimately beautiful life. "The Sense of an Ending" shares many similar themes, but the harsh realities the book makes us face could have been more firmly on display.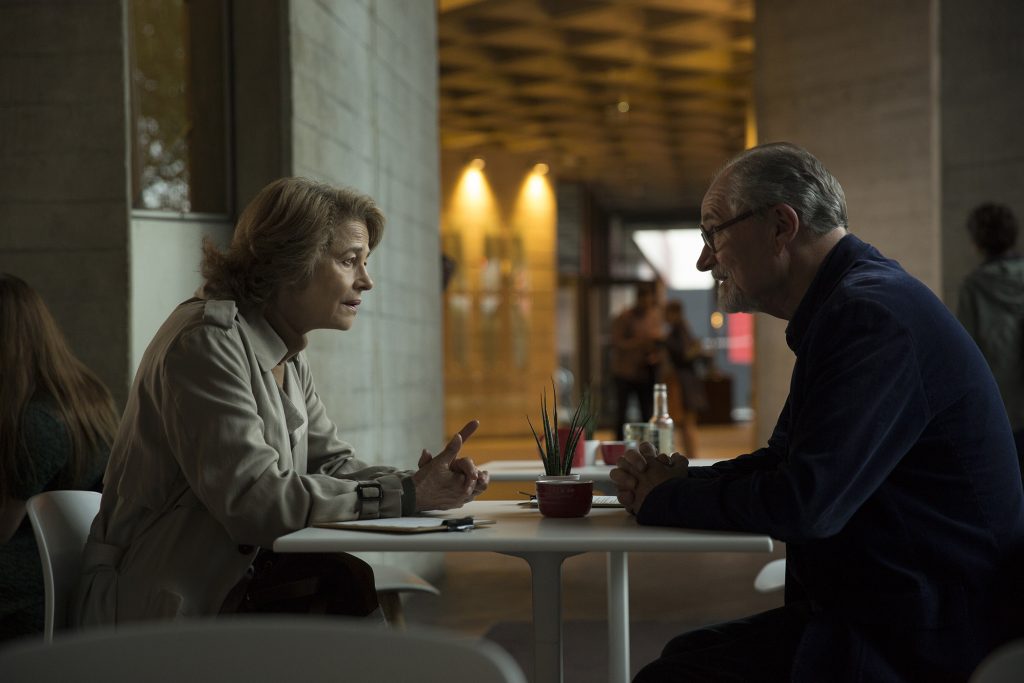 The greatest success of "The Sense of an Ending" is definitely its cast. Jim Broadbent is simply wonderful as the present-day Tony Webster. He is all at once relatable, frustrating and melancholy. His performance is only strengthened by the wonderful work from the rest of the cast, mainly Charlotte Rampling, whose performance as present-day Veronica provides the most gripping scenes of the film.
The younger cast, led by Billy Howle as young Tony, are also impressive, with Joe Alwyn's performance as Tony's college friend Adrian proving the actor has a long career ahead of him after being discovered for Ang Lee's "Billy Lynn's Long Halftime Walk."
In the end, "The Sense of an Ending" falters when tasked with showing the harsh truths when revisionist history collides with what really happened in the past, but succeeds overall in providing a touching story of reconnection and closure.
---
After spending childhood in Texas, college in Missouri, and her adult life in both New York and now Los Angeles, Keertana Sastry has a unique perspective on being Indian in different areas of America. Keertana has works as both an entertainment, culture and lifestyle reporter, as well as a casting assistant for the film and TV industry. She loves to infuse her Indian heritage into work and life.