by Rini Sampath
Meet our Brown Girl of the Month for June 2015!
Rini Sampath is a senior, majoring in International Relations at the University of Southern California, with a love for people and communications, aspiring to work for the U.S. government. Sampath is the Student Body President at USC and previously served as the Student Body Vice President at USC's Undergraduate Student Government. She has worked for the university's oldest and only print news publication, the Daily Trojan, as their editorial director and her columns have been published by the Oxford University Press and Cengage Learning. She competed on both the USC Mock Trial and Model United Nations team and is ranked nationally. Sampath has lived in India and Singapore but now calls Irvine, Calif. her home.
"My dad loves to tell the story of how my grandfather had five photos proudly hanging on the walls of their home in Erode, India: Mahatma Gandhi, Jawaharlal Nehru, Lalbahadur Shastri, Indira Gandhi and John F. Kennedy. Growing up, I aspired to become everything from an astronaut to a CEO, but little did I know my grandfather's fascination with politics and leadership would eventually get passed down to me.
Although the expectation for an Indian girl from a traditional family is for her to pursue a 'financially stable' career in engineering or medicine, I diverged from the norm early on. I've been running for elections since the fourth grade, wielding handmade posters with slogans like:
'Vote for Rini, she's not a meanie.'
As I grew older, I certainly learned politics is more than just an opportunity to promise free Popsicles to your classmates. Politics is an opportunity to create social change.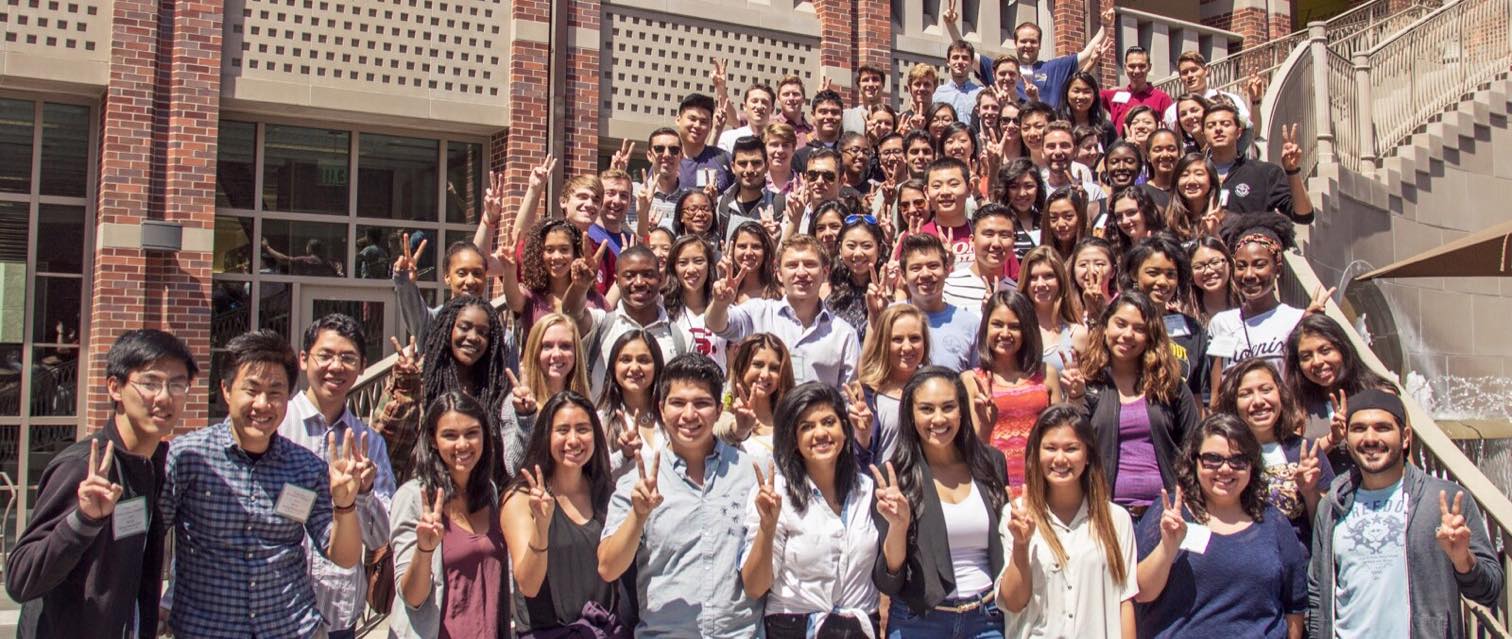 At the University of Southern California, I've devoted my time to working on initiatives for those whose voices aren't often heard. Last year, in conjunction with other student advocates, I wrote a proposal for renovating buildings for students with disabilities. We also launched a resolution for the establishment of the Awujo House, a space to educate students on the African diaspora.
This year, I am focused on combating sexual assault and fighting for better resources for students affected by mental illnesses.
Along the way, in my role as Student Body President, I know I am able to represent so many groups of people who haven't been represented before. It's been a decade since USC elected a female president. My running mate, Jordan Fowler and I are the first dual-female presidential ticket in PAC-12 history.
But, this lack of female leadership isn't an isolated trend. Most recently, I attended a Presidential Leadership Summit in Washington D.C., which drew more than 150 student body presidents from all over the nation. I couldn't help but notice how the men outnumbered the women in the room.
So, whether it's an elementary school election or a nationwide race, I want to see more women like me running for office. By speaking out on this topic, I hope to see the tides change because I believe the decision makers need to look like us in order for the right decision to be made. Women make up less than 20 percent of Congress but are approximately 50 percent of the population.
And brown girls like me? We're practically invisible.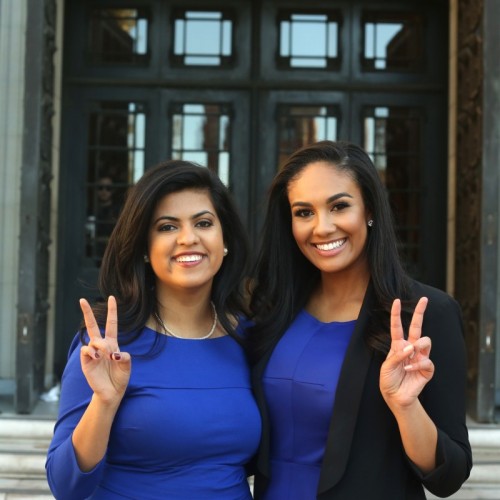 Granted, we're bound to face comments regarding race and gender when we shoot for the stars. In fact, the comments made to Jordan and me, when we ran at USC, ranged from criticisms of our looks to our background—aspects of ourselves we could not change. But as my father has instilled in me, I too can dream of helping others and making an impact like those in the portraits hanging on the walls of his childhood home."
-Rini Sampath
---
Do you know a Brown Girl who is awesome at what she does? Send an email telling us why at atiya.hasan@0mq.349.myftpupload.com.