by Rina Patel
Meet our Brown Girl of the Month of May 2015!
At 18, Rina Patel founded and became the executive director of Aahana, meaning "morning glory: first rays of the sun," a nonprofit organization working in Gujarat, India to empower people to become the agents of their own change. Patel is graduating from Drexel University this June with a double major in Marketing and Legal Studies and a double minor in Public Health and International Area Studies. After graduation, she plans to embark on a new chapter of her life exploring and studying in South Korea, India and other areas of Southeast Asia.
One of my favorite sayings is a Yoruba proverb:
"However far the stream flows, it never forgets its source."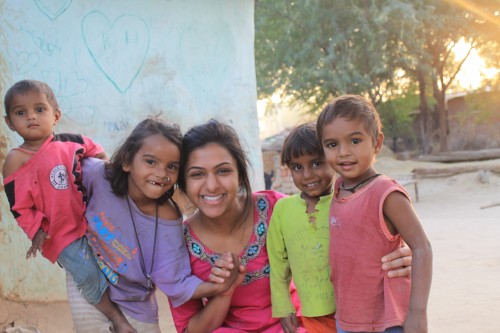 This proverb has always reminded me of the long, adventurous and circuitous journey my father took from his small village in India to the diamond business in Surat, Gujarat, to the depths of Mumbai, to the suburbs of Chicago, to the little India of New Jersey and finally, to the suburbs of Philly. I'm sure many first generation Indian-Americans can agree that their parent's journey, experiences, and their own roles as first-generation Indian-Americans living with two different worlds has influenced their lives in some way.
For me, it was my parents struggles and my summers that I spent in the villages that my parents were born and raised in. I regularly started going to India every year when I was around 11 or 12 to learn the things I would never get to learn once my grandmothers passed away. I ended up learning more than I had signed up for.
My parents never shielded me from poverty, they encouraged trips to the rural areas of India, even if these areas were unfamiliar to the conditions they were raised in.
When I was 15, I visited a run down home where four children had lost their parents to AIDS. They were around my age and like many times before when faced with similar situations, I thought back to my parent's lives and wondered how my dad was able to become so successful with no emotional, financial, or educational support. I always looked at the children and wondered how many were roaming around with the similar potential that my dad possessed. I realized I couldn't keep coming back to India without doing something. So I started doing as much as I could while in high school.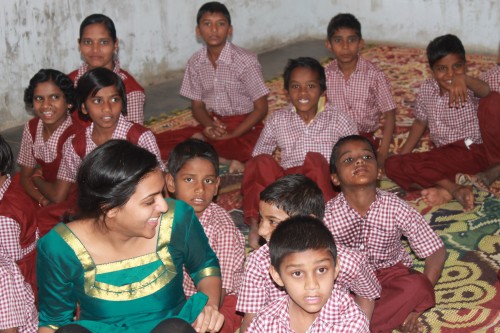 I decided to start Aahana with the vision of providing social mobility through financial and emotional empowerment. Based on my personal experiences, the first vision was to work with women primarily, but we later decided to expand to working with disabled individuals and now, more recently, to empowering young leaders in rural villages.
Aahana has blessed me with the opportunity to see all the pain this world possesses while also showing me how beautiful the world and its people are. I feel incredibly fortunate to have been given these experiences at a time in my life where I am finding who I am, where I want to be, and how I am going to get there.
---
Do you know a Brown Girl who is awesome at what she does? Send an email telling us why at atiya.hasan@0mq.349.myftpupload.com.