By: Catalina Campos
For the first time, women's rights and sexual abuse are trending topics with mainstream media due to a rise in reported cases. From the horrendous leaked tape to disrupt the presidential election to the infamous Stanford University rape case, society is reevaluating their approach to the epidemic of sexual abuse. Re-launched last week, Project SHHH7214 (She or He Has Hope) aims at giving voice to the South Asian community by allowing users to anonymously post their stories without the fear of retaliation. Founder, Jennifer Zachariah and Operations Manager, Ashley Abraham, recognize that sexual abuse does not discriminate against religion nor race.
Abraham, 25, and Zachariah, 23, were both born and raised in Houston, Texas, and are active members in their Malayalee community. After hearing personal accounts of sexual abuse on a church retreat, Zachariah decided to shed light on so many women emotionally facing their abuse in the dark. Abraham is a licensed Professional Counselor/Intern who deeply sympathized with survivors of sexual abuse long before working with them professionally.
Their passion project aims at breaking the silence by creating an honest transparency of the problem that many young women and men face.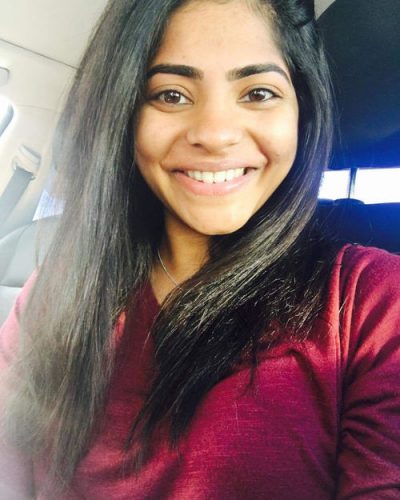 [Photo Credit: Jennifer Zachariah]
Abraham states, "Everyone knows this is happening. Adults, they know but they'll never say it out loud. They won't allow their daughters to go to sleepovers or by watching certain men and telling them to stay away from him. It's like underlying understanding."
Although there are some adults who are unaware of the abuse, it often remains too tabooed to be openly discussed at the dinner table. Despite facing the possibility of judgment within their community, Abraham and Zachariah bravely confront this and strive to enable a much-needed possibility of healing.
Their passion project, originally founded in 2010, aims at breaking the silence by creating an honest transparency of the problem that many young women and men face.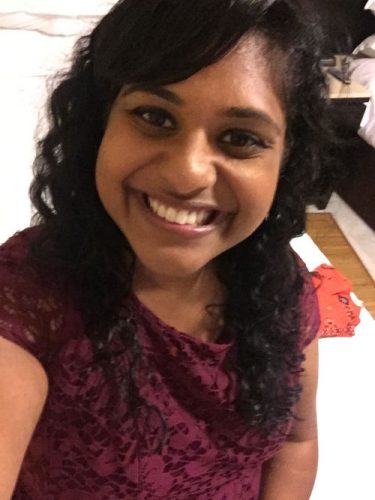 [Photo Credit: Ashley Abraham]
Scroll through the stories and you'll bear witness to the writer's raw soul. Each testimony, displayed in an exhibition of strength, proves to be an inspiration to others. In a community where sexuality is often attributed to shame and guilt, sexual abuse goes unreported and leaves the individual to live with the traumatizing encounter. Often times, men are stigmatized into sticking to the conventional masculine role. Project SHHH7214 plans to break this.
Zachariah observes, "I think it's harder for guys to open up more and to share within their peer group and come out with stuff like that. For me, I connect more emotionally with my girlfriends than my guy friends. It's pretty awesome to see one or two guys posting on our website. It's breaking the ice, this issue doesn't happen only to South Asian women but South Asian men. The way we initiated this is Project SHHH (She and He Has Hope). We wanted to break that barrier. This isn't just for women. We want to see more guys joining us in our movement."
The project garnered a lot of praise for its positive impact in an attempt to break a cycle that is so often repeated. Abraham and Zachariah both attended several church conferences to promote the benefits of participating in the project. With the growing concern of the lack of persecution to those charged with atrocious rape, assault or homicide crimes in India, the urgency to provide change is evidently noted by both founders.
Zachariah expressed her emotions regarding the murder of Jisha from her home state of Kerala, "A couple months ago there was a big issue in the media about a girl named Jisha. That really hit home for me because I started this project to empower South Asian women. My heart was breaking. It's discouraging when you hear [the stories] in the media and you see situations where women are being abused and raped. But at the end of the day, we have to remember what our goal is. That there is a movement that is starting and it won't stop until justice is given."
The project is currently expanding and is seeking leadership roles for those involved in media, design, licensed counselors, social workers, interns and those willing to serve as ambassadors for this cause. Abraham and Zachariah plan to host workshops to raise awareness, educate families and provide counseling. If you wish to courageously contribute your personal account of sexual abuse, please visit the site today. Change is never instantaneous, but the little steps taken make a world of a difference.
"From oppression and violence He redeems their life, and precious is their blood in His sight."

Psalm 72:14
---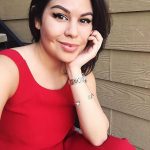 Catalina Campos is a graduate of the University of Houston earning her B.A. in English Literature. She previously managed a prestigious photography gallery and has worked as a music and fashion editor in Berlin. As a recent New York transplant, she currently studies Bharatanatyam and Kathak at Navatman, Inc and hopes to one day pursue a career in promoting South Asian arts. Catalina spends her free time indulging in films and exploring galleries. You can follow her on Instagram.