by Kamana Sharma
The following post is brought to you by our sponsor Indus Threads—a high-end South Asian designer wear rental company—and in collaboration with fashion blogger Kamana Sharma of Social&Style. 
Since my wedding was almost three months ago (!), one of the most common questions I am receiving from readers is where to shop for a South Asian wedding, what are the latest trends, where to shop affordably, and who are the best designers.
So many of you were delighted to learn that Indus Threads, based in Los Altos, CA, provides South Asian designer wear for rent at affordable prices! With wedding season in full swing, buying outfits for each event get expensive fast. And with the changing trends, styles, and designers, outfits are quickly becoming dated one season to the next.
Personally, I have so many South Asian outfits that I've only worn a handful of times. While I try to style the outfits in different ways, I have more than 15 Anarkali suits hanging in my closet that I've only worn once or twice.
I love experimenting with different styles and designs but tend to go the safe route when it comes to South Asian outfits since they are such an investment. But with Indus Threads, you can experiment with luxurious embroidery, the latest silhouettes and make a statement where ever you go. Whether your style is understated sophistication, glamorous elegance, or somewhere in between, Indus Threads has outfits for all your wedding guest needs.
Another aspect of Indus Threads to check out is the diversity of designers. I've always loved Pakistani fashion and was delighted to notice that Indus Threads carries both well-known brands and up and coming designers. One of my favorite designers is Sehrish Rehan. You know it's a Sehrish Rehan outfit from the unique cuts and detailed embroidery. I picked this high-low fully embroidered ensemble from the Luxury Pret collection. The outfit had such a great flow to it and can be worn for day or evening wedding events from the sangeet to reception.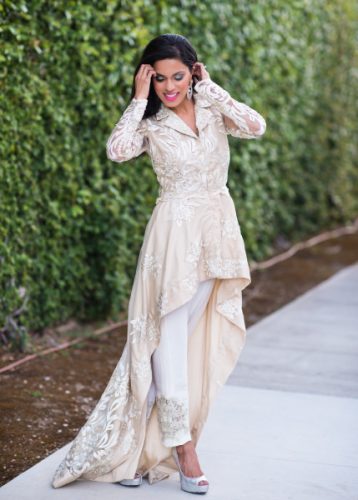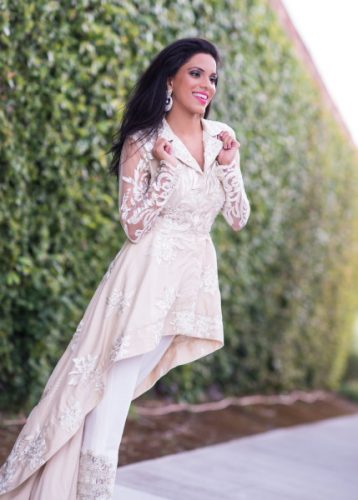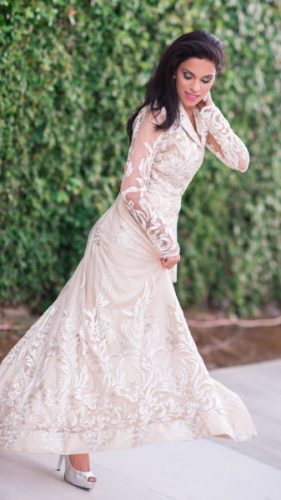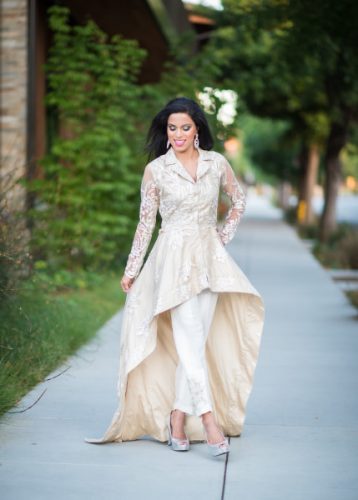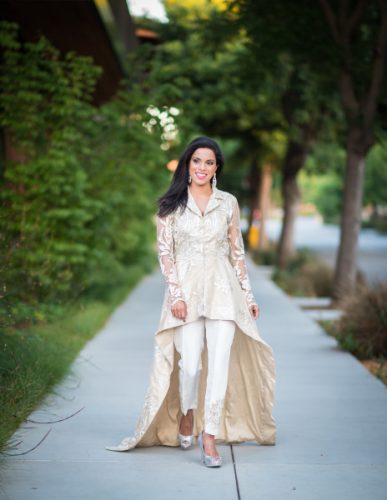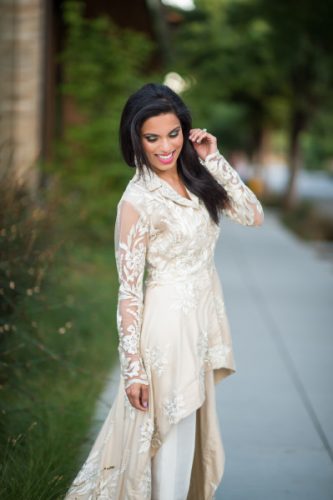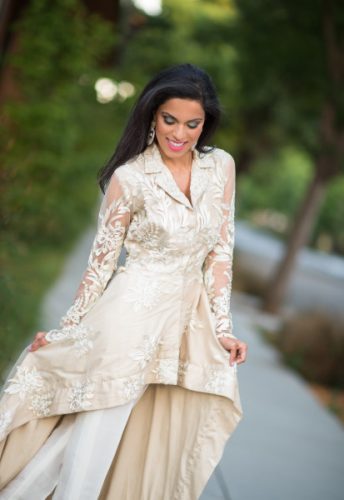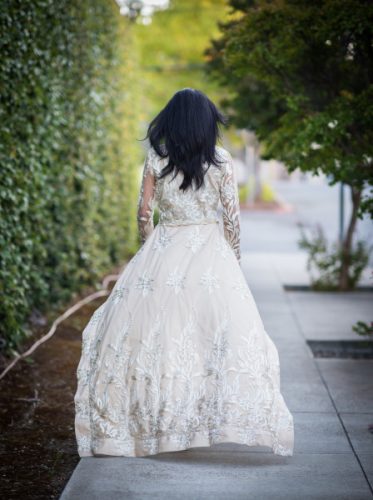 ---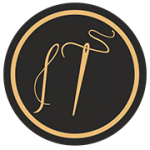 Indus Threads, by Sumaira Nabeel, is a South Asian designer wear rental company. A California-based fashion start-up with a technology soul, the company hopes to provide access to high-end South Asian design experiences, in both ethnic and western wear, without the burden of ownership. Own your style, rent our clothes.