by Sundeep Hans 
Shakespeare was right about the roses…they would still smell the same no matter what they were called.
But roses are not people. Names matter to people…just look how much they mattered to the Montagues and the Capulets!
Your name is your calling card. It's how people identify you and distinguish you from others. Your name leaves an impression. An impression that is colored by their biases, preconceived notions and even memories.
We all know not all Janes are plain and not all Leos are DiCaprios, but what about the subconscious associations for the LaToyas, Kabirs, or Juans of the world? What images and/or stereotypes pop up in your mind when you read these names? What pops up in your mind when you read my name?
If you're familiar with South Asian names, and Sikh names, in particular, my cultural, ethnic and religious background has hit you square in the face before we even meet. If you aren't familiar with South Asian names then the otherness of my name might just cause a quizzical eyebrow raise. The point is, I can't hide who I am because my name always shines a spotlight on my identity.
My name is Sundeep.
My name means 'light of the sun'…sunlight. I love it. It's gender neutral. I think it perfectly reflects my sunny disposition. It's also said the way it sounds. Sun — Deep. So, unlike Sandeep Tatla, who wrote this poignant piece, I rarely have people mispronouncing it. Even though, like her, no Starbucks baristas have ever gotten it right. I did have a gym teacher in seventh grade who for some reason read the seven letters of my name as Soondeep. Maybe he was trying to spice it up because it seemed too easy.
Being born in Toronto, one of the most culturally diverse cities in the world, and raised in the suburb of Brampton, with its sizable South Asian (mainly Sikh) population, my name wasn't unusual. It didn't stand out too much from the Mandeeps and Randeeps of the world (except it really is spelled the way it sounds!). In fact, I attribute a lot of my confidence and comfort in who I am to being raised in a city where visible minorities are the majority, and for the most part, are thriving!
So when I went off to USC in Los Angeles (Fight on Trojans!) I walked in with, to quote an amazing meme I've seen recently, "the entitlement of a tall, blond, white man". If I was asked to repeat my name (and I was asked a lot), I did so with pride, albeit slight exasperation (it literally is two English words, people!).
When my freshman roommate, Megan, prior to meeting me in person, thought I was an Inuit because she read the words Canada and Sundeep together and thought snow and Inuit, I laughed with her at her preconceived notions of Canadians.
Another time I was invited to Thanksgiving dinner at a friend's home. Her grandfather was convinced my parents were "pot-smoking hippies" for giving me "a name like that." Again I laughed. At the time, I didn't immediately think about the implications of having a name like mine. 
I understand much better now.
When I tell people I'm from Brampton I can see I have validated a stereotype they've been carrying around. "Of course, you are," they say smugly.
I got two traffic tickets last October. One in Orangeville (also in Canada), and one for running a red in Toronto. I signed the tickets, selecting the early resolution option and sent them in. When I received the notices to appear in court I found an interpreter was requested on both of them! I did not indicate that on the tickets.
In the mainstream, Sundeeps require interpretation services, even if they're born and raised in Canada. Sundeep is the other.
But I've never felt the desire, nor honestly, ever felt the need to change my name to something less obvious and less threatening. I have had some friends and colleagues who have done so on their Linkedin profiles or resumes (to make themselves a more "appealing candidate").
They're not wrong either. A 2011 study done in Canada found even cities where there is great cultural diversity, like Toronto or Vancouver, employers are 40 percent more likely to choose to interview an applicant with an English-sounding name.
Philip Oreopoulos, the co-author of the study, found when recruiters "see an unfamiliar name, they may get an initial first reaction they have concerns about whether the person has the social and language skills the job requires." There have been other articles written on the correlation of your name and hireability. So it's very likely there have been times where my resume got tossed in the garbage because of my name.
I understand my privilege. I'm Canadian and I live and work in Brampton.
The fact I was never really other has shaped who I am today. I walk with pride. I say my name proudly. Even though I now know it announces who I am and places me outside the realm of the mainstream, I'm cool with this because I've grown up in a place where it was safe to be who I am. I felt safe and secure enough to call out the tickets in the Toronto court. I asked the judge if it was common practice to select interpretation for people based on their name. She said it was definitely not.
I know if I was born someplace else, someplace more homogeneous and at another time in history, my experience could have been, or would have been, extremely different.
---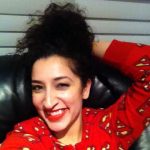 Sundeep Hans was born in Toronto, raised in Brampton, with a slight detour via Punjab. She has a great job, where her work involves collaborating with clinical and community leaders on initiatives around diversity, equity and inclusion in the region to reduce barriers in health care access in vulnerable populations. She has a Master's degree in Global Diplomacy from the School of Oriental and African Studies, University of London, a Bachelor's degree in History from the University of Southern California, and is almost finished with her post-graduated certificate in Ethics. She loves to read, travel and talk to anyone every chance she gets. You can follow her on her blog and on LinkedIn.