by BG Staff 
As the case of Adnan Syed for the 1999 murder of his ex-girlfriend and Maryland high school student Hae Min Lee unfolded over the 12-episode podcast, "Serial," our BG staff listened and obsessed over it, much like the rest of the fans. Syed's story and his high school social life resounded with many of us. Week after week, as Sarah Koenig, the host and executive producer of the most-downloaded podcast ever, spoke to Syed from Western Maryland state prison, we felt connected to him in many ways. Maybe it is because he is a Pakistani-American living a dual life, one in front of his friends and the other in front of his parents and Muslim community members.
Below, some of our writers tell us exactly why and how they found themselves relating to Syed, the way information was used against him in trial, and how it made them feel .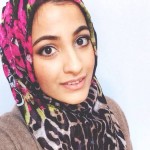 The prosecution used Syed's culture, religion and community against him in their arguments. The prosecutors claimed Lee's breakup was a dishonor to Syed because he betrayed his family and religion to be with her. Yet, what the prosecution and jury didn't understand is that this is a norm for most kids of immigrant parents, especially from South Asian descent. When it comes to one's culture and religion, it can be difficult to try to keep up what you grow up in your home with trying to fit into society. We all know someone who went through the same struggles as Syed, and we would never imagine those struggles to be used against prosecuting someone because it is so normal to us. It seems like something only kids of immigrants in America will ever truly understand.
My friends from completely different circles living all over the country were talking about "Serial" so much that I figured I'd give it a try. In the first few minutes of the first episode and each episode after, there is a clip in which the prison inmate says his name, "Adnan Syed." In an article I read midway through the series, Syed's mom Shamim Syed says:
"After everybody goes to sleep," she says. "Eleven, twelve o'clock, I lay down here on this sofa and I listen." She says she sometimes plays just one part over and over. "It's the bit at the beginning where the prison operator says, 'This is a Global-Tel link prepaid call from …' and Adnan says, 'Adnan Syed.'" So sweet," Shamim says. "I listen to that again and again and again."
When I first heard him saying his name, carefully pronouncing the long a's and the soft d's, I found it sweet too. "This guy in prison for life is desi?!" I thought.
Growing up in a suburb of Houston, TX most of my friends were from Pakistani Muslim households like Syed. My family is from India, a country with similar values and social norms.
The thing I find the most frustrating about Syed's case is that the prosecution believes  his motive to kill Lee was because she broke up with him, while he led a "double life," and lied to his parents to be with her. As a second generation South Asian American, I know that we all essentially lead double lives and we don't blame anyone else for it. We feel it is necessary to protect our parents from the many details of our lives that they may not approve of or would cause them disappointment. This does not make a killer! Syed's case was full of theories such as this one, with little evidence to support. After listening to this podcast, I learned information can be spun in any way and used against you in court.
I hope Adnan sees his justice after "Serial" comes to an end, especially because Lee's family deserves to know the truth.
I arrived a little late to the "Serial" party. I just finished the sixth episode, so no spoilers please!
As I've begun binge-listening to the most-downloaded podcast in history, one aspect that has stuck with me is Syed's cultural struggles. He is forced to reconcile his family's traditional Muslim values with his being a normal American teenager. That struggle is something we continue to explore in much of our work at Brown Girl because it's a fact of life for so many first-generation Americans.
Remember the story of Syed's parents showing up at his school dance because he wasn't allowed to be there on a date? How mortifying! But as with so many details in "Serial," it can be spun in completely opposite ways. Syed's best friend Saad described the incident humorously, empathizing with Syed's embarrassment, but laughing at his misfortune just the same. I would have reacted the same had it happened to my friend.
The prosecution contended that Syed was deeply scarred by this episode. They attacked his credibility by citing his constant lying to hide his romantic relationship from his conservative family. They argued that Syed grew frustrated with leading a double life, pitting his religious devotion against the social expectations of high school, that this coupled with the pain of the breakup drove him to murder his ex-girlfriend.
I have discussed this aspect of the trial with my fellow desi American friends, and we seem to share the bewilderment at the fact that something so benign could be used in Syed's disfavor at trial. Yes, he lied to hide his relationship from his parents. Yes, that hurts his trustworthiness in court. While I'm not taking a stance on Syed's innocence, what is scary is that telling those white lies is something so many of us have done and continue to do. It is not ideal, but as a first-generation Muslim-American, it is just a mode of survival. We will be at the mosque on Friday, but we're really tempted to go to that party on Saturday, and we probably won't be telling our moms about it. If that's what you call living a double life, myself and most first-generation kids I know would fit the bill.
If you believe Adnan Syed deserves another trial, fund his legal defense here! 
About the Author: Hera Ashraf is a graduate with a Biology degree, hoping to pursue medicine. She is a self-proclaimed foodie with a passion for desserts. Coffee and Bollywood are her two most favorite things. She loves to read, even though she barely gets time for it anymore. Brown Girl Magazine allows her to write about the things she loves, and then share it with the world. Her ultimate goal in life is to become a world wanderer.[divider]
About the Author: Pia Chakrabarti is a self-proclaimed food-aholic. Some of the things that may compare to her love for food include: cuteness (babies, puppies, etc.), traveling to exotic destinations, and John Stamos. Pia has lived in various corners of the world but will always be a Texas girl at heart. Currently she is in San Francisco attempting to live out her tech city dreams while eating as unhealthily as SF will allow in order to satisfy her Texas sized appetite.[divider]
About the Author: Syeda Hasan is journalist reporting for Brown Girl Magazine and Houston Public Media News 88.7, Houston's NPR station. She is also the host of BG's podcasts. Syeda is a news junkie who loves non-fiction, from documentaries to the Real Housewives. She is a proud Texan and Longhorn with a mild obsession for all things French. Syeda has previously reported for the Daily Texan and KUT News in Austin.