by Sonali Paul
It's 2014 and the average age in India is 28. With a staggering 815 million eligible voters, the current elections in India almost seems like a made-up story line for the next Bollywood film.
As Manmohan Singh, the first Sikh to hold office, plans to step down, this election is in search for a new Prime Minister of India. Furthermore, with over two-thirds of the population heading to the polls, it only seems fitting to ask how an efficient election is run for such a vast and diverse country? (The Indian electoral commission has even stated that no voter should have to travel more than two kilometers to a polling station, nor should any one station service more than 1,500 voters, as mammoth voting numbers are expected.)  Additionally, what will a new Prime Minister of India mean to the rest of the globe?
As India catches up with the Age of Technology, much of the voting population is characterized as fast-learning-mobile-device-possessing citizens. As mobile phones trickle into the most remote villages to provide Internet service, candidates have realized that social media – Facebook, Twitter, and Google – will play a huge role in soliciting votes. Candidates and their campaigns post their every move in hopes of collecting just another vote and frankly, it's working… Barack Obama is the only other politician to have more Facebook fans than Narendra Modi, who is one of the three major candidates.
Secondly, another major key player in these elections is the fact that India is not just country composed of one culture or one language, or even one state. Rather, India is home to many cultures – usually defined by religious affiliation – with many different dialects. Most common are Hindu cultures, followed by Muslim and Sikh pockets. Different as they may be, they each have in common their own rich and longstanding traditions. For the next Prime Minister to appeal to each Indian sub-culture will be just as daunting of a task as it sounds.
In my opinion, respect will always be the way to go. Not only with the rise of political correctness, but also the conveying of national respect by the PM will bring the focus away from difference and towards what really matters – the ability to manage over the country's economics, markets, and global standing. As a startling comparison, let's take a look back to the election of 1984 when hoards of Sikhs were murdered. A staggering number of Muslims have already been killed during this election season in 2014. All boiling down to religious and political differences, the candidates have appealed, or blatantly ignored, such defining pockets in India.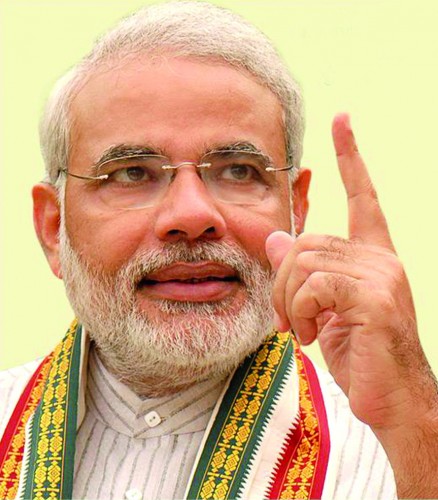 Particularly in this election, increasing communal violence against Muslims has made many wary of the candidates' motives and promises to end such violence, as well as their ability to effectively lead a country of somewhat divided states.
Finally, having taken place in nine phases over a six-week period, exit polls are now being conducted and a clear landslide seems to have occurred.  Although the official results are yet to be publicized, Narendra Modi, a Gujarat-born Hindu Nationalist, seems to have continued his winning streak.  That leaves the other major candidates: Rahul Gandhi of the Indian National Congress Party and politically frustrated activist Arvind Kejriwal of the Aam Aadmi Party.
Not only do I foresee a major shift in India's role as an economic global player, but also the emergence and outsourcing of India's young and fast-paced mobile market to create new bridges. What this might mean for us Americans? Your guess is as good as mine… perhaps more computer customer representatives named "John" or "Maria" from Bangalore?
The results of the election will be announced tomorrow, May 16th, as the counting begins at 8 AM IST.