by Rema Chandran – Follow @remachandran

"Being brown?! No, my daily struggle in life is trying to get a seat on the tube!" UK-based actor, writer, and creator of the hit comedy play, "The Dateless Wonder," Anjali Chadha talks exclusively to Brown Girl Magazine in honor of International Women's Day on why she's refusing to dance to the "typical" South Asian narrative.
As Chadha approaches me in a heat-deprived Victoria station, she manages to do what I thought would be the impossible. She warms me up by giving me the biggest of hugs, before going on to apologize profusely for keeping me waiting. The reason for her tardiness (if indeed you can call being 2 minutes late tardiness) is rehearsals and production necessities for her latest play. "Dadism," starring Jason Kavan, is a solo male show about the experience of a South Asian male becoming a first-time father.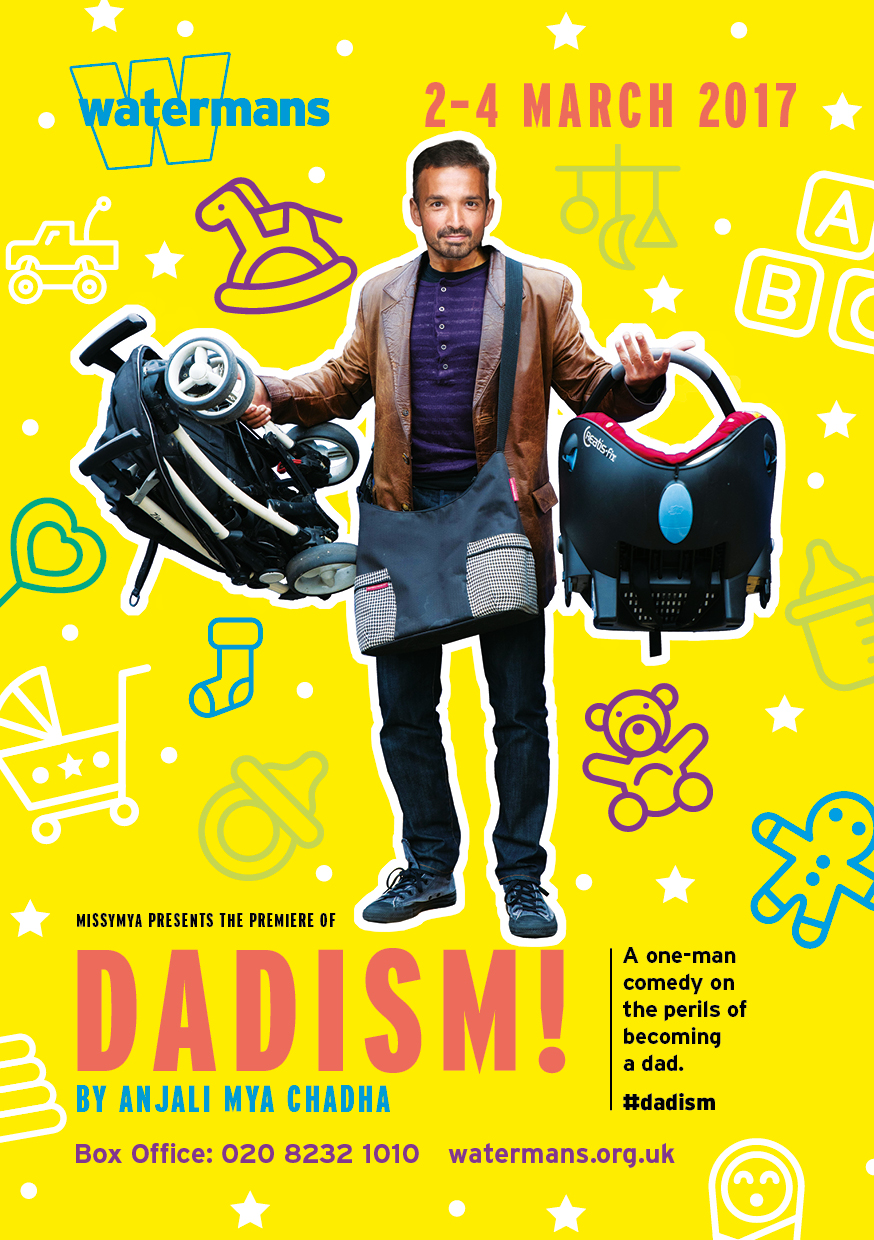 It's a late Sunday afternoon and Chadha has been working through most of the day. As creator, writer, producer and publicist of "Dadism," she has a lot to do. As we settle down in a cozy local pub, she hands me a press copy of her first play, (or her "chosen child" as she likes to call it) the prestigious Meyer-Whitworth nominated, "The Dateless Wonder." She encourages me to read it on the tube and insists I will find it funny; I have no doubt it will be.
Appearing in award-winning shows including "Little Britain" and "Mitchell & Webb," comedy and Chadha are natural bedfellows. As she goes through her career to date with me, she remarks how simple it all sounds now—but there's a caveat
"What you don't see is all of the letters that have been written to agents, along with the meetings of rejection and approval," she said.
"The Dateless Wonder," a successful solo show, was born from a lack of appealing casting calls.
"I was looking at Matt Lucas and David Walliams (of BBC's "Little Britain" fame) who've literally done their own work and then there's Ruth Jones with "Gavin and Stacey". And it became very apparent that if I wanted to sustain a living, waiting around for a casting call wasn't going to be the way forward. I had to write for myself."
Growing up immersed in youth theater groups combined with a degree in drama, it was clear that there was no other career path so distinctly carved out for Chadha. "It was always going to be something creative. It was never going to be academic – I'm not academically minded," she remarked.
A scholar she may not be, but commercially savvy she is. With a business mind-set firmly in check, Chadha shunned the heavily competitive world of television, instead deciding to write "The Dateless Wonder" as a play, with a steely determination of getting it first shown at The Edinburgh Fringe, the world's largest arts festival. It was here that she was to meet Salema Khanum, producer at leading arts center, Watermans Theatre in London, who chanced upon the script before going on to give Chadha her first break in bringing her "baby" to life.
"The closest thing to getting to know me is if you read "The Dateless Wonder." It's me. My humour, my sarcasm, my one-liners – how I get myself into havoc in the most ridiculous situations. I could create havoc in a padded room  and I wouldn't be any other way," Chadha confessed.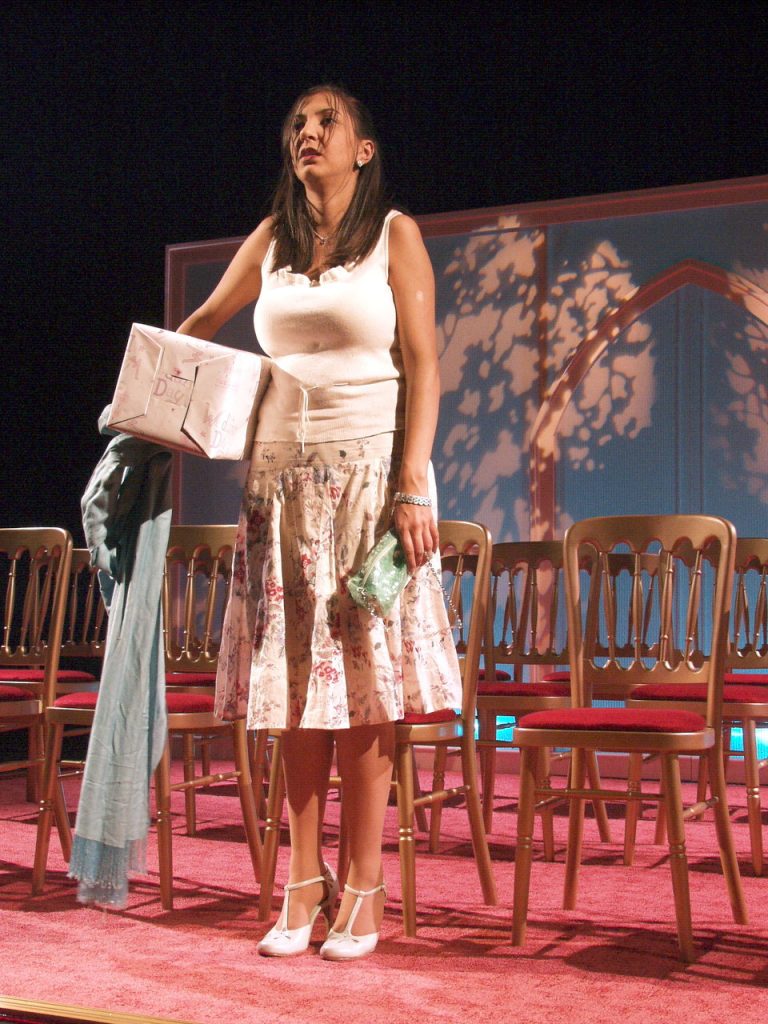 Chadha certainly is an intriguing character: super cool, but really warm and lovely at the same time… am I starting to swoon? She gives off this childlike quality that's full of energy. It makes me start to wonder—does anything bring this woman down?
"Of course!  Do I want to jack it all in and get a 9 to 5 job? Yeah, I would be lying if I said otherwise," Chadha said. "You'll have days when you're crying, nothing's happening and the phone doesn't ring. But no matter what, I'm always writing, so that release is always there. And there's always that belief that I'll do something with that piece of writing one day."
Her no-nonsense approach, sheer gumption and tenacious attitude are probably all thanks to who she's inspired by!
"Katrina Kaif. She walked into India, didn't know a word of Hindi, didn't know the trade and learnt it all from scratch. She then allowed herself to be critiqued before going onto become a bankable actor. That's admirable, that's inspiring," Chadha said.
So does Chadha see any differences in the challenges faced by a woman actor/writer compared to a woman actor/writer of color?
"You can interview ten people and all ten could say something different. Either 'Oh my God, I've had a brilliant career and I've gone from job to job', or say 'I've been unemployed the whole time I've been in this industry!' But what you will find is a very similar thread that a lot of artists from an ethnic background, will say about those who hold a position of power. 'Oh, we're going to increase diversity by doing one more play by a black writer or sticking a couple of Asians in the cast. That's our diversity quota ticked.'  I don't want a job because I'm filling a criteria. I want a job because I'm the best person for the job."
Perhaps this is the reason why Anjali feels strongly about the main character in "Dadism" being played by a brown-skinned man?
"Just because the play doesn't have wife beating or honour killing in it, why can't a brown man be a normal everyday guy who hits his '40s, goes on a dating website, meets someone and bang! They're having kids. It's happened to so many guys – guys who just didn't think it'd happen to them."
Chadha thanks her own father for passing on her love for the arts. Being able to share this creativity with her family and social circle, and choosing her passion as a career path, proved that she was exempt from family pressure or obstacles.
"My dad used to love to read and he loved poetry. He loved watching films. And it was something I would do with him. It was always something creative. This thing that Asian parents have with wanting their kids to go a certain way, to me, that's not the norm. What I've grown up with is the norm. To me that's the exception and that's where my writing comes from."
It's evident that Chadha's writing stems from her life, her friends, her family and her surroundings, regardless of whether they are Punjabi or English. What matters is which memory is relevant for the particular point in the play she's writing.
"Being Punjabi is a part of me and it's a part I can't deny, but it's not necessarily a point to always make. Is it a negative part of me? Absolutely not! I'm a Punjabi girl who's grown up in a Punjabi family. But I'm also a Londoner, I'm also a city girl, I'm also a girly girl. I like watching "Sex in the City", I like chick flicks. And I've always been a city girl; all of my life has been in London. Everyone expects this big cultural crises. Well, I'm a city girl with a plethora of friends like me who are single, who aren't married and who just have a really brilliant city life."
This state of mind is probably why the only other time Chadha does struggle (albeit an internal creative one) is when she's given a character that she just doesn't resonate with.
"You know we have this one stereotype. Every time an Asian woman has done something or has achieved something, she's had to break barriers to do it, she's had to fight her family, or her community or cultural pressures. I'm looking at my friends and we're all sat there with our cocktails going, 'really'? You know, my biggest struggle is trying to get a seat on the tube. But that doesn't resonate with a certain narrative that is expected from an Asian woman and my life isn't like this. I don't find this "struggling, breaking boundaries'"story relatable. A lot of women I know have just done what they've done and any struggles they've had are probably no different to any other woman or person for that matter. I know a number of women who are 30 plus and single and have no pressure. But where are their stories, where are their narratives?"
So clearly, she doesn't feel the pressure of marriage, 2.5 children and a Volvo then? What does this multi-talented artist foresee in her future? With a glint in her eyes, she says,
"If I walk into a friend's house and her boyfriend's sat there playing PlayStation, I'm thinking, 'is that what I'm missing out on – really?' My dream is to be paid enough money to sit in a nice little cottage somewhere and write full time, with good bottles of wine, cheese, butter, and crusty baguettes. And on a typewriter! That would be the dream, but I know after 10 minutes I'd be peeved with the lack of Internet connection. But yes, that's what I want. No more, no less. Oh and maybe a Netflix series"
"The Dateless Wonder" is now available in print on Amazon.
---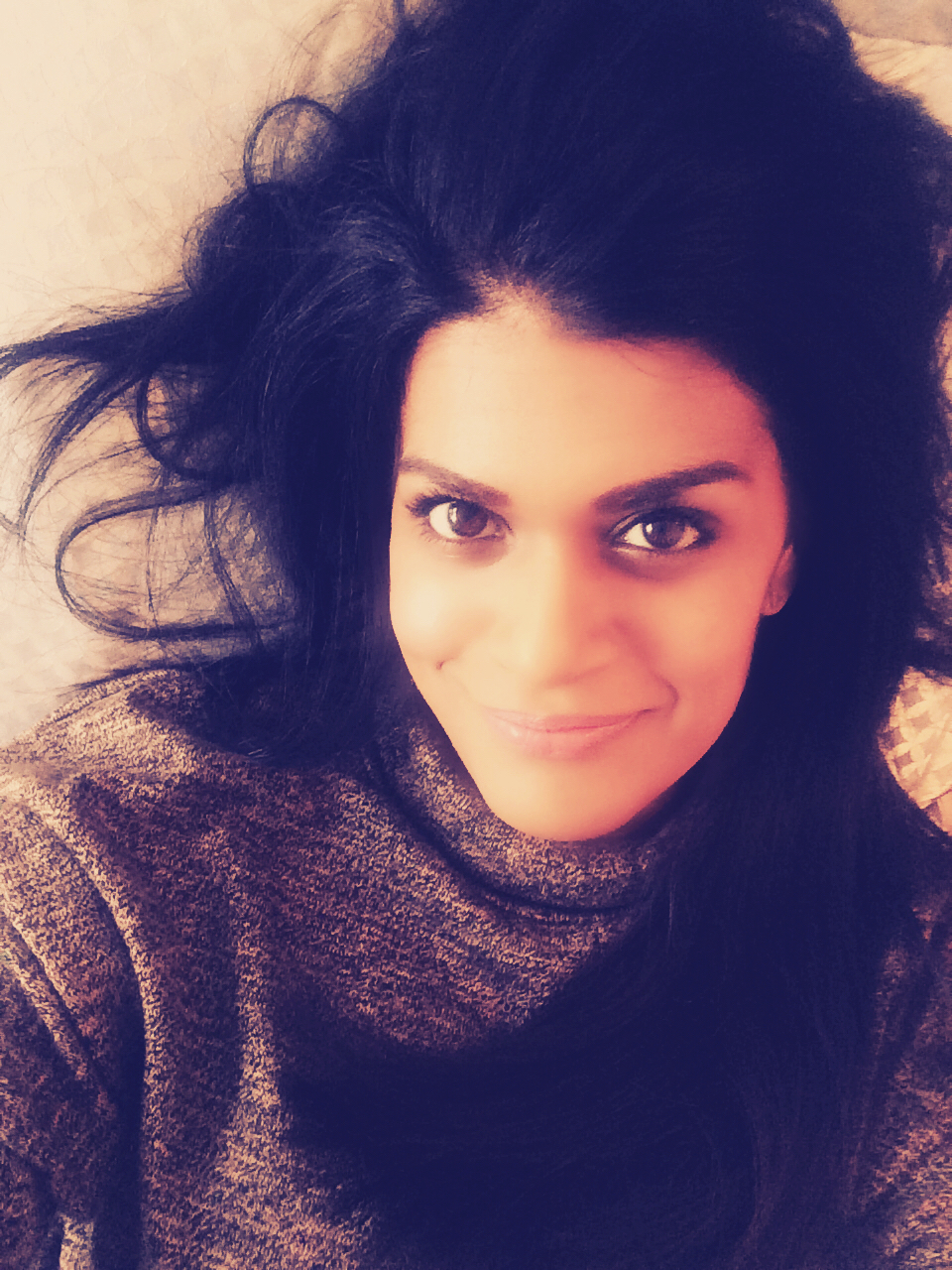 London girl, Rema Chandran is a marketeer by trade, with a love for cricket, bad-ass Bollywood, all sitcoms and samosa chaat. When she's not talking brands and how to leverage growth opportunities, she's busy writing. Her topics will vary: whatever gets her at the time excitable/sad/angry, you'll probably find it here. Oh and one last thing: call her what you want, but don't ever call her a coconut!