This post was originally published on our partner website India.com:
The following profile is part of the Urban Desi conference/concert series. Produced by Desi in NYC and presented by India.com, Urban Desi is a one-of-a-kind, two-day event in New York City featuring 20 global South Asian artists for an exclusive conference and a state-of-the-art concert in Times Square on March 24th and March 25th, 2016. For more information and advance tickets, visit UrbanDesi.org. And be sure to use promo code BG2016 for 10% off. #UDC0216
Raxstar might just be the perfect name for a musician. It has an authenticity to it, a superior coolness. The best part? It derives from a place of ambition and has gone to achieve so much. At least, that is what Raxstar, the British-Asian rapper, has proved during his musical career. He launched his single, "Keep it Undercover," in 2005 and since then, there has been no looking back. Not only does he have great albums, he also is a YouTube sensation. With several hit tracks under his belt, such as "Flirt," "Ego," and "Jaaneman," the rapper is here to stay.
His creative juices flowed from an early age and eventually that led him to music. His inspiration, like many others in the music industry, was Michael Jackson.
"It wasn't a specific song, it was the two albums that I heard–'Bad' and 'Thriller,'" he said. "I had them on cassette tape and listened to them constantly. Only looking back now can I appreciate that I was learning from a master."
Today, he doesn't have an idol as such but tremendous respect for several artists and colleagues. Currently, some of his favorite range from Gurdas Mann and Nusrat Fateh Ali Khan to Kano and Tanib Kweli.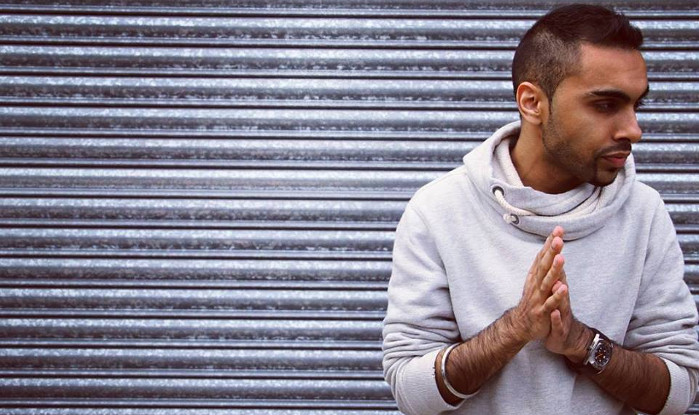 [Via Facebook.com/Raxstar]
Just as his taste in music is diverse, so is his own musical style. Being a British-Asian certainly has a great impact on his sense of music.
"I feel like it gives me a voice and perspective, which is unique and needs to be heard. Being a second generation makes you acutely aware that you don't fit in anywhere really," he said.
He gets to dwell from Bollywood tunes and R&B, which is what his music sounds like. It's like the best of both worlds and because of this, he has a strong fanbase in many parts of the world.
"I just wrote about things that I felt and had been through and that honesty has connected to people everywhere which I am extremely grateful for," he said. "Recently I have been listening to an artist called BJ the Chicago Kid and his album is inspiring. I also love the new wave of artists like The PropheC, Mickey Singh, Fateh & Zack Knight it's exciting to call these people my peers and see how their pushing music forward."
These artists will perform with Raxstar on stage at the Urban Desi Concert (UDC) in New York City on March 25, 2016. The concert will witness 20 musicians, including Raxstar, on one stage, and become a one-of-a-kind platform for South Asian artists. For him, the goal of UDC is to create something memorable and he is excited to see old friends, other artists, and of course, performing for the people.
"At this point it [UDC] is less about me and more about showing unity and letting people know this is a path they can choose to follow if they wish to," he said. "If I can help by being an example or with any of my advice or experiences I am always more than happy to share."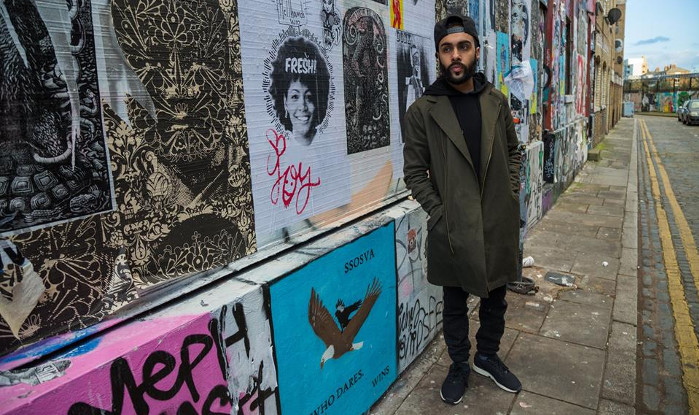 [Photo Courtesy: Facebook.com/Raxstar]
Another way he achieves this is by staying in touch and sharing with his fans by being active on social media.
"It is impossible to not use social media nowadays especially if you are an artist. It gives you another connection to the people who listen to you and support you which is great," he said.
After UDC, he plans to make much more music and release singles and albums, each with more progression.
"There is always room to grow and improve," he said.
---
Saloni Gajjar is a recent alum of NYU's Magazine Writing Program. Her passion lies in pop culture writing, as is evident in her work with magazines like Marie Claire, Interview, and Complex. Her goal is to show the arts as a medium and mirror of the society, much beyond just entertainment.