I have a confession to make: I've been sitting on this post for months because I was putting so much pressure on myself to make it perfect. Why? Well for once Rachna Nivas is a well-known Kathak dancer, activist, and a co-founder of the Leela Dance Collective. But the real reason I was striving for perfection is because Rachna is my aunt and one of my biggest role models.
I interviewed Rachna at her Pacific Heights Apartment one evening after work. I recalled the last time I was here must have been 10 years ago, back when I was still in high school. Now here I am chatting to Rachna about her journey with Kathak over herbal tea and blueberries.
I've followed her footsteps in a way: we both went to the same middle school, high school, college (go Bears!), and now live in the same city—only she happened to do all of this 15 years before I did.
Though our experiences may seem very similar at face value, her experiences as an Indian-American growing up in the Bay Area were very different from mine. For perspective, there were about 15-20 Indians at her high school when she was there but when I was a student, there were hundreds of South Asian descent.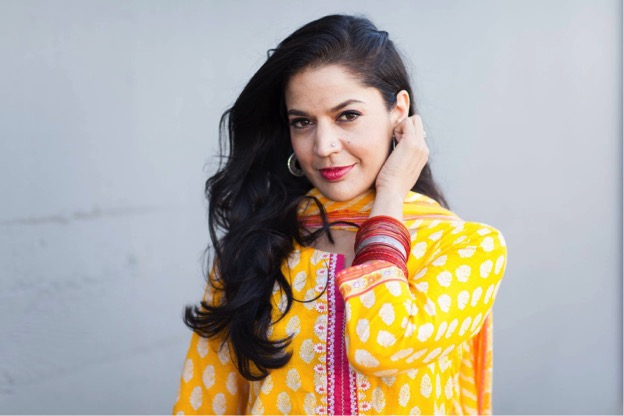 How college redefined her relationship with South Asian culture
Rachna mentioned that the Indian community was very contained and extremely grassroots during her childhood.  She said she was only exposed to North Indian culture, because her parents would only know friends and family from that part of India. And her friends at school? None of them knew much about Indian culture other than from what they saw at a small culture show hosted every year.
Fast-forward a few years and Rachna is a junior in college at UC Berkeley: one of the most liberal and progressive universities in the United States. For Rachna, college was a complete eye-opener in terms on the diversity she encountered, even within the South Asian community.
"I remember my very first Indus culture show and it was very clear that no filmi dance was allowed (again this is pre-Bollywood) and every item was folk and a couple of classical. I did a Manipuri diya dance with candles. There was even a Sri Lankan Kandyan dance. The education I got—just understanding all of India was big. This plunged me into wanting to know my identity in a very different way."
She went on to say,
 "My experience in college shaped my world-view. I became very active in our Indian association and with the cause of the South Asian identity and empowering those of us of Indian descent. Hindus, Muslims, and Sikhs were all brothers and sisters."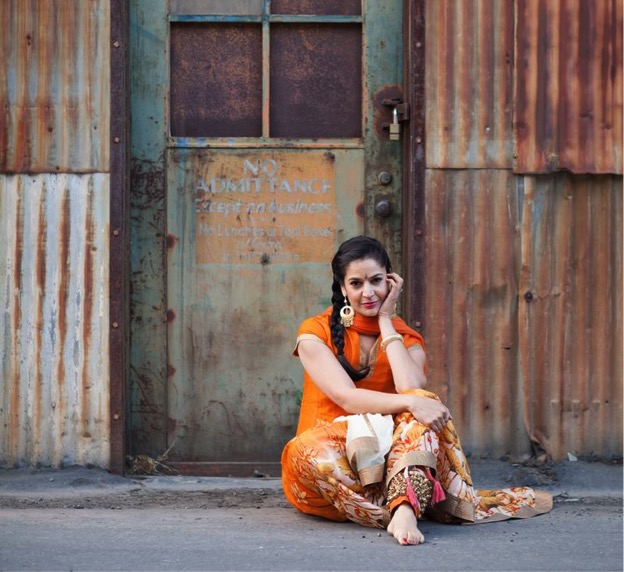 The Beginnings with Kathak
We eventually get to talking about Kathak, and I asked her "do you remember your first class?"  She recounts her experience in full detail.
"I remember it like it was yesterday. I went to my first class and I didn't even step through the door and just was vibrating from the ghungaroos of twelve to fifteen women, it was like electricity. There are these women who are dripping in sweat and are so focused they are not looking left, nor right and their discipline was astonishing. And there was a little man yelling "Do or Die!' And I'm just sitting there, shaking. It was like he was holding a mirror up to each person and probing them to go deeper into who they are."
I was so captivated by her description of her first experience with Kathak and her Guruji, Pandit Chitresh Das, that I let her tell me more.
"I was questioning, is this dance? It was so spiritual, physical, and mental. I thought that I understood Indian culture but I realized I knew nothing about this [Kathak]. I was very lucky to come in at the right time because I still got incredible access to Guruji but also I was lucky to come in at a time where there was some infrastructure within the institution."
The History of Kathak
We dived deep into the history of Kathak which started with the Mughal period in the 15th century. Kathak dancers, compared to other women, were much more empowered and they were the ultimate authority on etiquette, on music, and on culture. Many of these women in those days even owned property.
However, when the British came, they outlawed public performance of art forms as part of their strategy to break down the fabric of the culture, which they found to be a threat.  Some dancers were forced to go into prostitution, and the art slowly disappeared from everyday life. Between 100-200 years common Indian people did not have access to high-level classical arts, they were robbed of it. Rachna told me when she teaches her students, she puts as much emphasis on the history of Kathak as she does on the art form itself.
"The historical context is so important and I think Indian people need to know the history. We were telling our students about the history and we tell them everything about the history of the British and I do not hold back at all. I was asking them, 'what do you think we should do to ensure these art forms survive?'"
This eight-year-old said, 'we need to remind everyone about the forgetting.'" People forgot that the art form of Kathak is forgotten.
Rachna is on a mission to spread the knowledge on Kathak that was given to her by her Guruji and to help create an infrastructure for the arts so people can have the opportunity to pursue it fully.
—-
If you are in the San Francisco Bay Area, don't miss out the opportunity to watch her perform at SPEAK—a Kathak and tap dance collaboration at the Yerba Buena Center of the Arts on March 24th and March 25th. You can get your tickets here.
---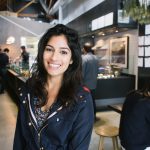 Akansha Agrawal is a writer, pilates instructor, and an Insights Analyst who lives in San Francisco, CA. She is also the creator of Citrus & Gold— a blog that focuses on wellness for the mind and body. Akansha loves to connect to like-minded individuals so feel free to say hi on Instagram or Twitter!
---