by Karishma Sharma – Follow @kaysharmaa
While on the go, it is sometimes tough to find healthy, tasty snacks that are inexpensive, rich, yet light. In addition, most people consider Indian food the opposite of the above—heavy, unhealthy, and difficult to eat quickly.
Here are five fusion Indian foods that you can quickly make and eat on the go!
1. "Acai" yogurt bowl with mango, turmeric, and pomegranate
Acai bowls are all the craze lately. Believe it or not, however, by the time you add a smoothie or chocolate base, load it with sugary fruits, and add peanut butter/chocolate sauce, healthy is out the window. Fortunately, this Indian fusion alternative is good for you and such an easy make. Take 3-4 tablespoons of plain yogurt (dahi), mix in salt and pepper to taste, and top it off with half a mango, a pinch of turmeric, and half a cup of pomegranate seeds or any other fruits you like for the perfect finish.
Calorie range:  370-450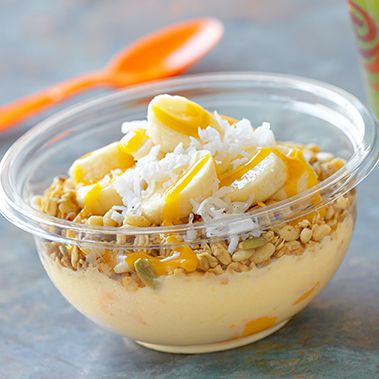 [Photo Source: Pinterest.com]
2. Quick light kati roll
Kati rolls have slowly become popular and have evolved into a late-night food, snack item, and even a full out meal. The problem is, however, that with kati rolls wrapped in parathas, they end up being extremely heavy and unhealthy. Instead, take a thin, light roti and add in onions and peppers (sauteed with any spices you like, such as chili powder, chaat masala, or coriander powder), paneer and/or your protein of choices such as chicken or lamb, and a hint of coriander chutney. This is also a quick fix—preparing this meal would take 15 minutes maximum with previously prepared proteins. It's healthy, delicious, and filling.
Calorie range: 290-337
[Photo Source: newyork.seriouseats.com]
3. Lassi shake (mango or other flavors)
Shakes and smoothies are the perfect refreshers. But more often than not, getting a smoothie from your favorite local joint results in high amounts of added syrups and sugars. Instead, make an Indian-inspired lassi shake at home. You can use chopped mango or any other fruit, add in a cup of milk (your choice of dairy or non-dairy), a cup of low-fat plain yogurt, a pinch of honey, and cardamom. Blend together. Best served chilled.
Calorie range: 110-140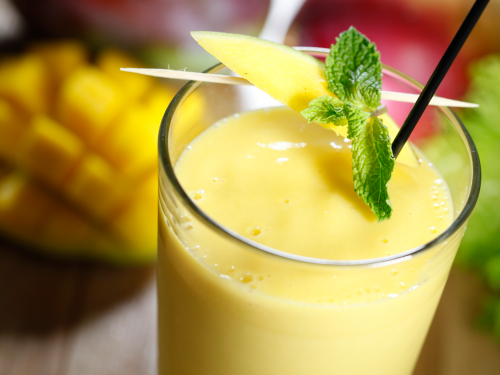 [Photo Source: Silk.com]
4. Nimbu pani (lemonade)
As summer approaches and you're craving a taste of India, but the usual hot Indian foods don't sound appealing, nimbu pani would be the perfect refresher for you. This drink, essentially lemon water with some additional ingredients, is great to have on hot summer days. Squeeze a full lemon into a jar of water, add some black salt, sugar, and whatever else you fancy to it!
Calorie range: 30-80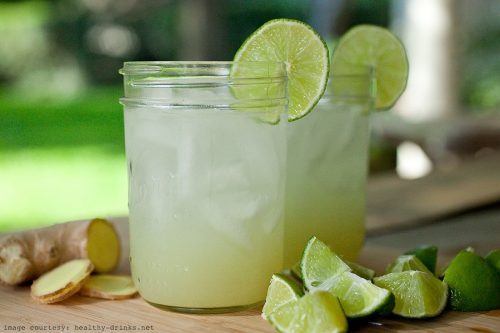 [Photo Source: ekplate.com]
5. Indian fruit salad
Fruit salad is a delicious light snack and tastes even better with Indian spicy, sweet, and sour flavors added to it. Chop up your favorite fruits—I usually do watermelon, apples, plums and peaches— and add in salt, pepper, chaat masala, lemon, and whatever other flavors you like. Find the perfect blend for you and surprise your palate!
Calorie range: 250-460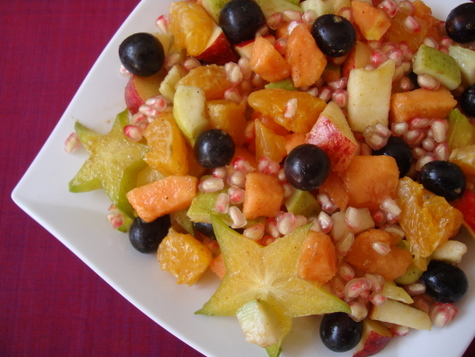 [Photo Source: sailusfood.com]
Try these out and leave us a comment with your combinations. Remember, it is possible to consume Indian food in a healthy way— fusion style!
---
Karishm
a is a Bollywood Dance Fitness Instructor based in Minneapolis, MN. Her biggest hobby, her passion, and her dedication are all to fitness. She is also a dancer and is passionate about spreading her culture to those who may not be familiar. She aspires to keep her love of fitness alive each day in everything she does!