by Priya Arora – Follow @ThePriyaArora
There is exactly one reason I wanted to watch the upcoming film "Baywatch," a revival/tribute of sorts to the original television show of yesteryears: Priyanka Chopra. And if this, too, is your reason to watch the film, you're probably one of the few who will like this film.
Starring Dwayne "The Rock" Johnson and Zac Efron, "Baywatch" follows the hilarious, yet ridiculously overqualified lifeguard Mitch Buchannon (Johnson) and an annoying new recruit/pompous Olympic swimmer a la Michael Phelps, Brody (Efron). The two, while circling the dynamics of their own personality differences and Mitch's quest to prove that lifeguards do more than just swim, join the rest of the Baywatch team as they find an elaborate drug operation in the Bay. Enter Chopra as Victoria Leeds, a businesswoman whose mysterious past and rapid buying up of local bayside properties becomes the focus of the lifeguards' investigation.
Complete with slow-motion running on the beach, the film feels like an ode to the original show, except with the modern twist of R-rated, humor. There's more action and stunts, yes, but the film becomes a mediocre thriller wrapped in a comedy, rife with as many raunchy jokes and nudity as one would expect from a teen comedy.
"Obviously, there was a lot about the original show that worked," Johnson, one of the film's executive producers, said. "So we wanted to keep some of the core elements in place while raising the stakes for a feature film. The stunts are bigger, the action is more intense, but we're not taking ourselves as seriously as the show. We worked hard to find the right balance. As badass as the action in this movie is, we're all in on the joke. We're all having fun. We're laughing with 'Baywatch,' not at 'Baywatch."'
For better or for worse, the creative team apparently agreed on the film's raunchy comedic tone right away too. "From the beginning, one of my main things was 'It's got to be rated 'R,'" Johnson said. "Let's swing for the fences."
And swing for the fences they did. While the film's initial witty banter caught my attention, it was this drift into the cringe-worthy (including far too much male genital humor) that literally had me looking away.
"When Dwayne and I started talking about 'Baywatch,' we made a pact that no matter what, we'd take full of advantage of our 'R' rating to break people's expectations of the TV show," said producer Beau Flynn. "The 'R' rating is a great canvas to be as edgy or irreverent as you want, so we really let it rip with the language and nudity, male and female. We're proud of the risqué 'wow' moments we had to fight to keep in the movie."

Johnson explained, "We wanted to raise the bar in terms of shocking humor. 'Baywatch' is 'lights out, game over, we may have to cancel Christmas' level filthy fun.'"
I don't know that I would call it filthy fun, but one surely has to go into the film not expecting much, and it's an odd comfort that the film doesn't take itself too seriously. The decision to go the route of comedy kind of works for the film—basically, the lifeguards know they're just lifeguards and their ensuing investigation isn't some long, drawn out episode of "Law & Order." The crimes, schemes and crime-solving techniques aren't novel or even intricate, and if you're looking for something more dramatic or suspenseful, you'll be disappointed.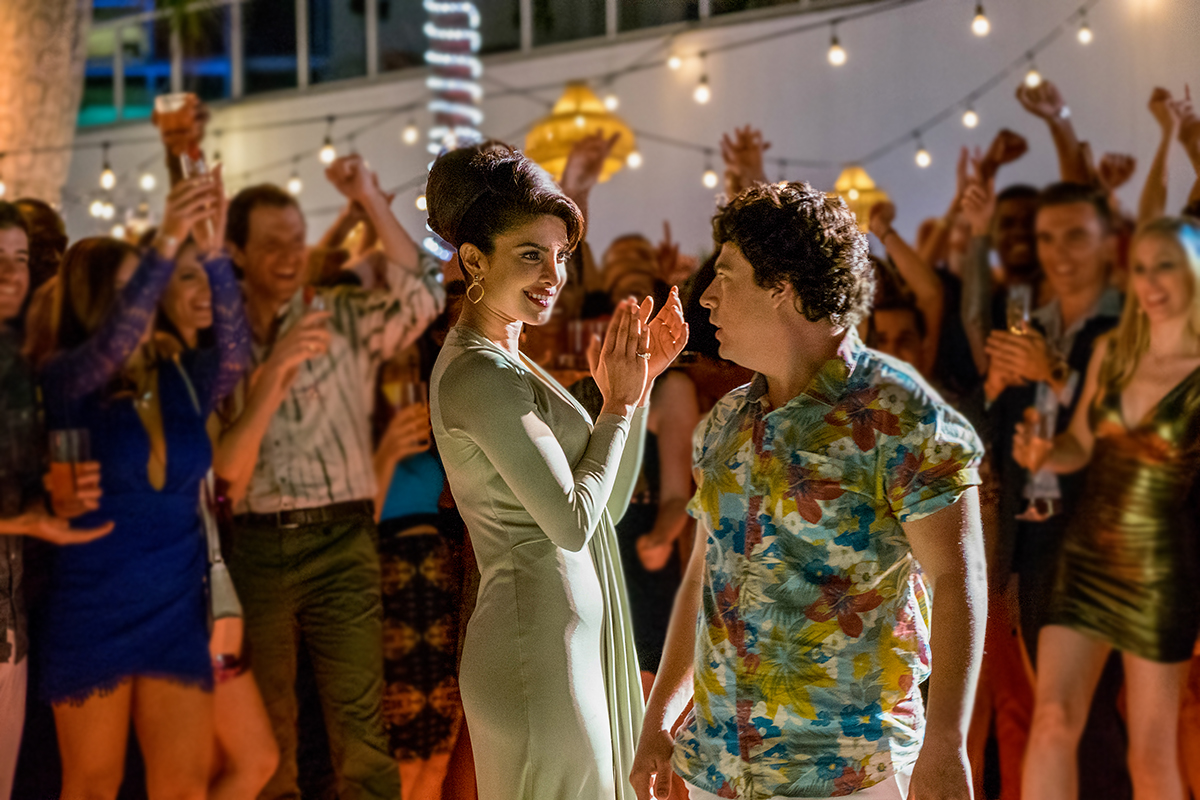 The good news is that Chopra is perhaps the best part of the film, aside from the fact that that bar is pretty low. She has a phenomenal amount of screen time, and complete with a "global" (nearly perfect American) accent, she brings power and prowess to Leeds, portraying the villain that reminded me of her brilliant performance in "Aitraaz." Chopra also seems keenly aware that Leeds is perhaps the most serious part of the film–able to make evil beautiful, Chopra isn't as sexualized like most of "Baywatch's" female lifeguards, while also being able to scoff at the very misogyny that places them there. For example, after a particularly harsh act, Brody insults Leeds, and her response is, "If I were a man, you'd just call me driven." That is, in essence, what makes Chopra's Leeds stand out from the rest of the cast.
There's not much other good news. The Rock leaves a good impression, bringing finesse and perfect tone and timing to Mitch's humor. Efron is bearable, mostly because Brody, as the butt of many of Mitch's jokes, embodies a stereotypically dumb yet good looking man. It's nice to also see familiar comedic faces in the film, like Oscar Nunez ("The Office") and Hannibal Buress ("Broad City"), in smaller roles.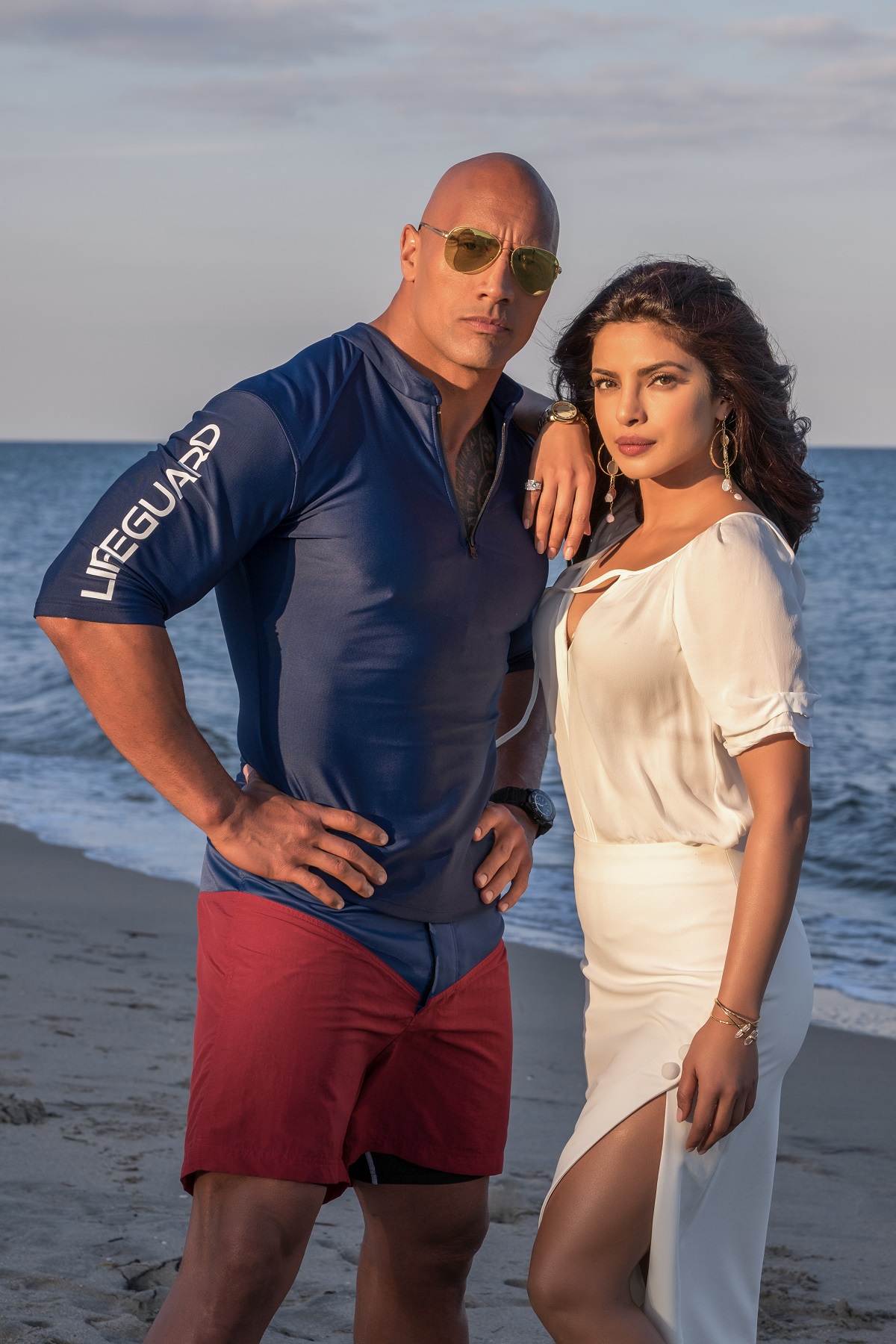 Beyond the performances of Chopra and Johnson, the film teetered on the edge of being more serious at times—but with even emotional scenes cut with humor, it never quite gets there. Once you embrace that the filmmakers and cast are aware of the film's own ridiculousness, "Baywatch" is actually watchable.

Overall, "Baywatch" is an average comedy. Because it doesn't take itself too seriously, you shouldn't either—but if you're a PC fan, you won't want to miss this. With strong performances from a couple of its leads, "Baywatch" is sure to at least tickle your funny bone—whether you're laughing with "Baywatch" or at it.
"Baywatch" opens in theaters May 25. Brown Girl interviewed Chopra about the film, her portrayal of Leeds, and more — keep an eye out for the full interview!
---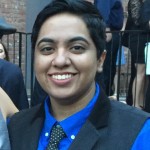 Priya Arora is a queer-identified community activist, editor, writer and Netflix enthusiast. Born and raised in California, Priya has found a home in New York City, where she currently works as a Frontpage Editor at Yahoo. When she's not working, Priya enjoys watching old school Bollywood movies, laboring over NYTimes crossword puzzles, reading books she never finishes, and eating way too much of her partner's homemade Hyderabadi biryani.