by Priya Arora – Follow @ThePriyaArora
If you read BG's "Baywatch" movie review, you'll know that Priyanka Chopra is by far the best thing about the new film. Brown Girl Magazine recently spoke with Chopra about her portrayal of Victoria Leeds, the film's antagonist who comes off more as a strong, independent woman than a villain.
Indeed, Leeds dominates in a cast where the major characters and her own henchmen are all men. Chopra's embodiment of the character is confident and smooth, making it seem almost too good to be bad—while turning on that charm and panache to top it off. We asked Chopra if this is what drew her to take on the character.
"I do consider myself independent, definitely, and strong, definitely—but Victoria takes it to another level," Chopra told BG. And after playing such a positive hero in "Quantico," Chopra said the role of a villain was even more enticing."When you're a villain in a comedy, you just have the liberty to do so much."
Originally written as a male character named Victor, Chopra takes Leeds and completely flips what a villain should look like, playing up the flirtation, fashion, and mystique as a means of deception. (The role feels very "Aitraaz"-like, in both Chopra's acting prowess and the embodiment her character in that film.) Watching "Baywatch" though, it does stand out that Leeds seemed to have a nearly flawless American accent, and we asked Chopra if this was a deliberate move, especially in the wake of South Asian representation in American media being what it is.
"Victoria's accent—I wanted to keep global because she's clearly a woman of the world," Chopra explained. "I wanted to give her an accent which sort of suits her character. Alex [Parrish, of "Quantico"] is a pure American accent because she's an American girl." Invoking her talent with accents, including "Bajirao Mastani's" Marathi flair, Chopra said she tweaks the accents according to the character. "I'm not playing myself, I'm playing what suits that character—so I would say it was definitely deliberate."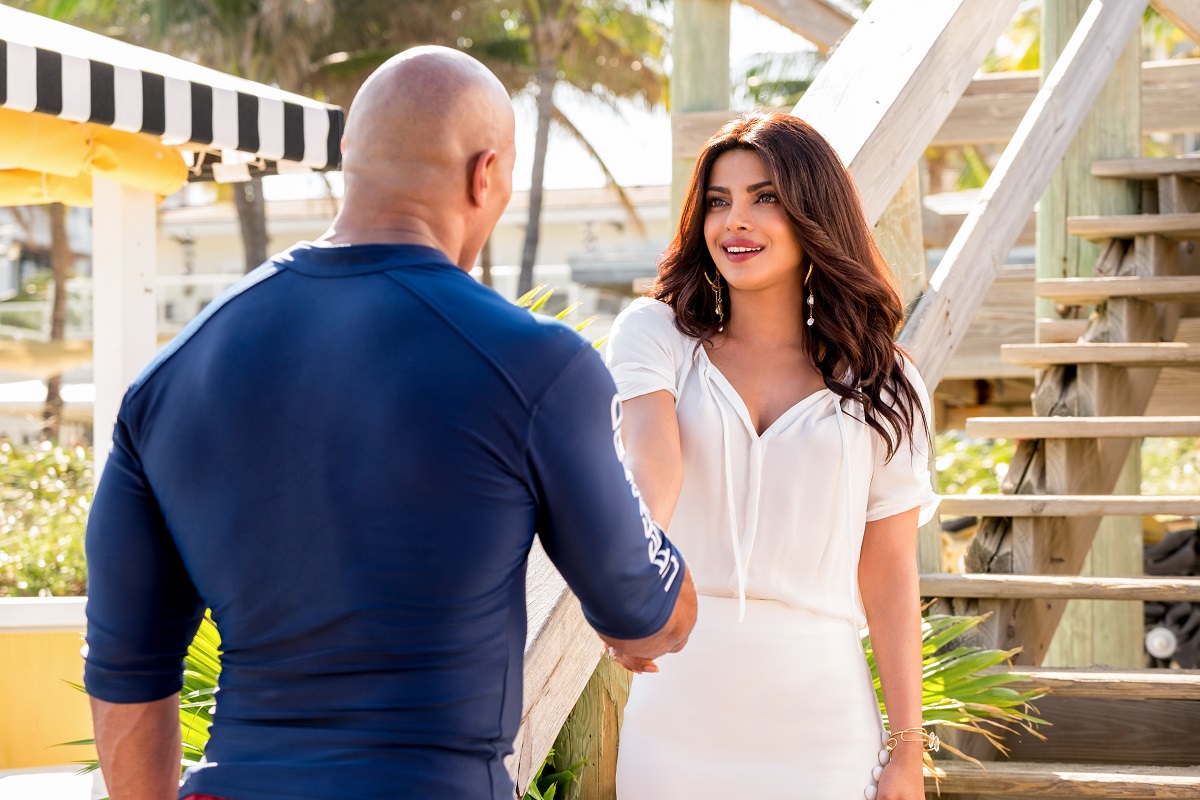 As a true trailblazer for South Asian representation in media, Chopra has redefined what it means to be a South Asian woman on-screen. She's aware of this status, and all it entails—and yet, still asserts that she's just a normal girl, not a game changer. Instead, Chopra asserted, it's been a very diligent process to pick and choose roles that stand out.
With the conscious decision to make her Hollywood film debut with "Baywatch," and her American television debut with "Quantico," Chopra said both roles are not only strong female characters, they feature diverse casts and experiences. In the grander scheme of things, Chopra said the characters present "a very big step in the direction" of the kind of representation we seek.
"That's what I loved about 'Quantico' and 'Baywatch.' That's what entertainment should look like and I'm glad I'm part of that representation, that change."
And even though Chopra's growing presence on everything from magazine covers to commercials, and now films and television, are growing, she understands it's all part of a larger picture—one that will take a village to truly create lasting change.
For instance, Chopra recalled meeting Aziz Ansari at the Met Gala earlier this year.
"We were just talking and he said he had been to the Met Gala a couple of years ago, and there was only him and one other brown person. This time, there were almost seven of us."

Even though that's not a big number, Chopra joked, she said Ansari "was marveling at the fact that at least there were seven of us. So, it's gonna take a while, but I think people coming into the industry and not settling for parts which stereotype them will be a big step in that direction."
Nevertheless, she's gotten used to representing India on an international stage, from winning Miss World all the way to eating wings or playing Holi with Jimmy Fallon—it all comes with the trailblazer status.
"I'm very aware whenever I walk onto a film set outside of India, that I represent the country and the industry."
Despite her success outside of India, Chopra holds on to her values when it comes to picking roles—it's never been about working with big stars like Dwayne Johnson or Zac Efron.
"I've never been the kind of person to say I want to do a film because there is a certain star attached to it. I like doing films for the stories that are being told. It's always very organic because I believe content is king."
As a globetrotter, Chopra is used to traveling across borders and oceans on a moment's notice. This aspect, she recalled, was her favorite part of shooting "Baywatch."
"I was filming in Montreal while I was shooting 'Baywatch,' so I kept flying from Montreal to Miami. That was the best part—as soon as I landed, I would walk into the ocean and put my feet into the sand."

[Priyanka Chopra attends the world premiere of "Baywatch" at South Beach on May 13, 2017, in Miami. | Photo Credit: Alexander Tamargo/Getty Images for Paramount Pictures]
In the end, though, Chopra found little difference between Hollywood films like "Baywatch" and films back home.
"Films are films, whether they're in India or America," Chopra shared. "Eventually the science and technique of making a film, and all the madness, is still the same. TV is another beast entirely, so to me that was a big difference."
And because her travels often bring her to New York City, Chopra shared that she loves Asian food and Mr. Chow, in particular, is her favorite restaurant in the city.
"If you want Indian food," she added, "you get the best Indian food in my house."
So what's ahead for Chopra? Now that "Quantico" has been picked up for a third season, she's spending time reading scripts to see what movies both in India and here can fit into the show's production schedule.
"I haven't been able to read [a book] in the last two months and it's annoying," Chopra confessed.
As a voracious reader, Chopra said she knows if she picks up a book instead of her scripts, she'll give into that all-too-familiar procrastination.
---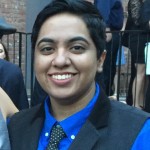 Priya Arora is a queer-identified community activist, editor, writer and Netflix enthusiast. Born and raised in California, Priya has found a home in New York City, where she currently works as a Frontpage Editor at Yahoo. When she's not working, Priya enjoys watching old school Bollywood movies, laboring over NYTimes crossword puzzles, reading books she never finishes, and eating way too much of her partner's homemade Hyderabadi biryani.