by Krithika Saraswathy – Follow @browngirlmag
All images in this post are courtesy Richard Ramsundar.  
"Fashion"—that one word that does the rounds throughout every conversation, in every room, (almost) every single day. In recent years, the hype around being dressed well has definitely gone up! Whether you're strutting the red carpet, getting ready for work, or simply going for a grocery run, there is now the quintessential outfit for every occasion. For example, do we need to mention the ever-so-popular "airport looks?"
But with so many different looks and the constant change of styles, how do you keep up? More often than not, we look to renowned fashion designers to lead the path and steer us fashionistas in the right direction. Am I right? And one such fashion designer is none other than Priya Chhabria.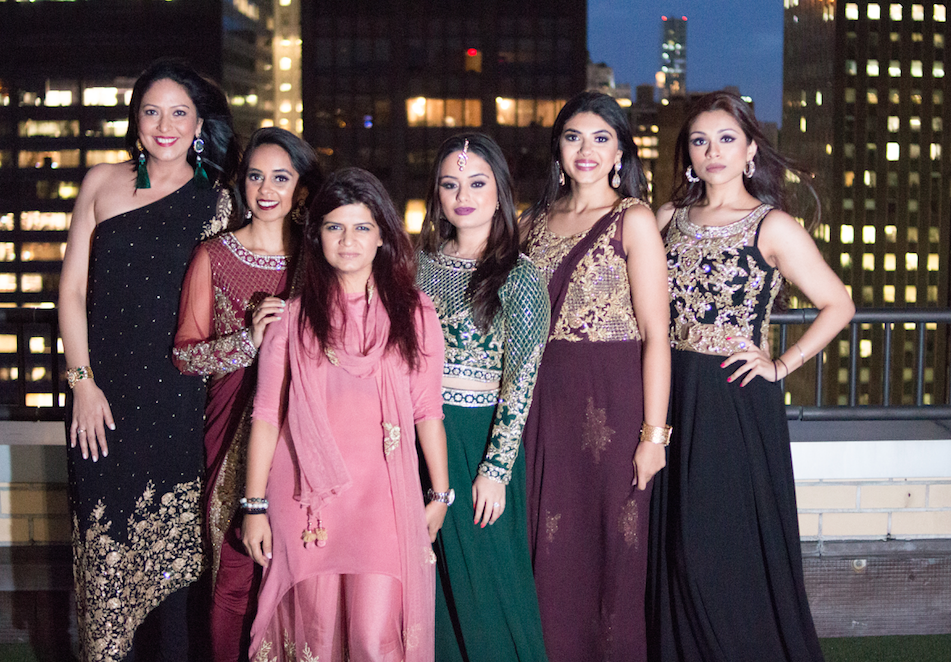 With a keen eye for style and the passion for pursuing her dream career, Chhabria completed her diploma in Apparel Design & Manufacturing from P.V.Polytechnic, S.N.D.T. in 2002; she then went on to win an internship at Sheetal and Sheetal Design, where she trained and worked under fashion gurus, Hemant Trevedi and Aki Narula. Her work profile also consists of being a partner and head designer at Prriya & Chintans—she's designed for A-list celebrities such as Kangana Ranaut, Salman Khan, Vidya Balan, Sridevi, and others. She launched her official label, "Priya Chhabria", in 2011.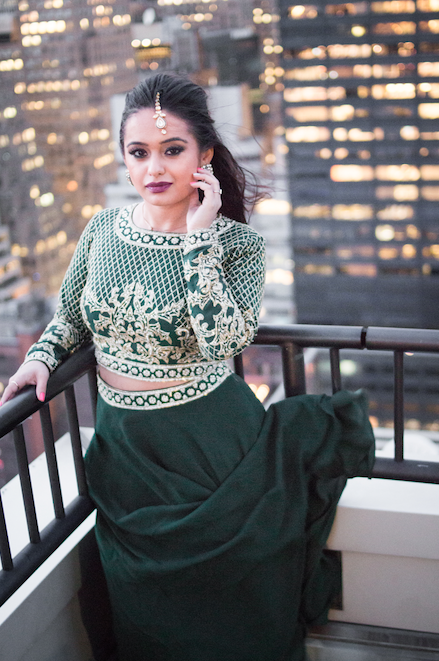 The designer was recently in a conversation with Brown Girl, and here's what she had to say about one of today's leading industries:
Where do you normally draw inspiration from?
There are so many things to draw inspiration from—sometimes it's a fabric, sometimes it's a theme, sometimes it's a type of architecture. With all that said, I fuse both Indian and Western designs to give my collections an international appeal.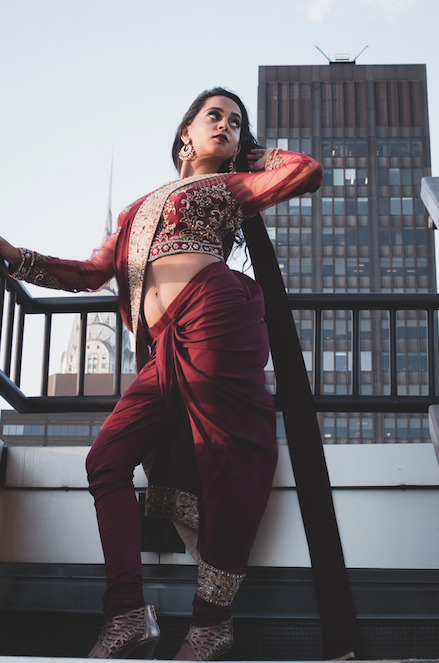 [Leggings, palla, and a blouse—all the traditional works with a Western flare.]
This one may be hard to answer, but as a South Asian designer, what's the one element of this wardrobe that you don't like?
I don't like the weight of the clothing sometimes (it can get too heavy and unmanageable). South Asian clothing is stunning and will always make you look and feel special, as long as its comfortable you will always be happy wearing it.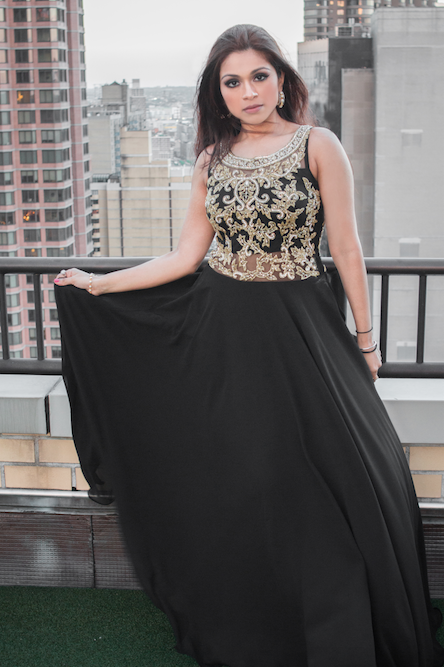 [Fashion should never be uncomfortable. This design shows that balance is key in every outfit, and nothing should be over the top with embroidery and weight.]
What's your favorite Western clothing?
Dresses and dresses. (You will see me in one pretty often!) In South Asian, I love saris. They could be in different versions but I love them in all ways
What's "in" this summer?
This summer is a lot about patterns, thread work and simplicity. When it comes to hues, choose to go with ivory, golds, and other light colors.
What's that one fashion tip you'd give to the South Asian bride-to-be?
Be choosey with the color and the cut of your trousseau because the look of each outfit is always different.
What's one fashion advice you would give to every fashionista?
Never look like a Christmas tree. Instead, opt for a nice balanced outfit. For example, choose a heavy/dressy bottom with a plain top, accessorise it with a nice neckpiece, and wear makeup suitable to the occasion. Overall, one piece should be highlighted in the ensemble and the rest should compliment.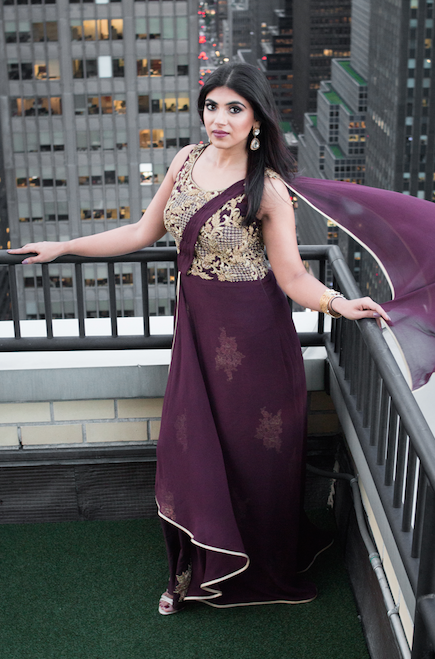 Tell us the secrets of your wardrobe!
80% of my wardrobe consists of white, gold and black—white being my favorite color. I wear more neutrals and always accessorize what i'm wearing, because if I'm not comfortable, I won't wear it. And lastly, I own a lot of classics!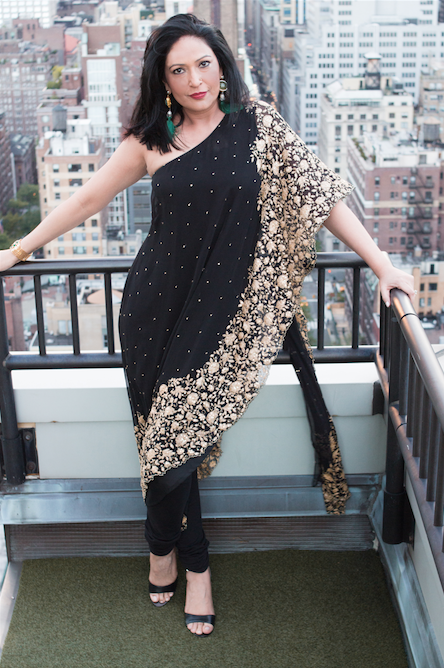 Here's more from BG's exclusive photo shoot with the designer herself!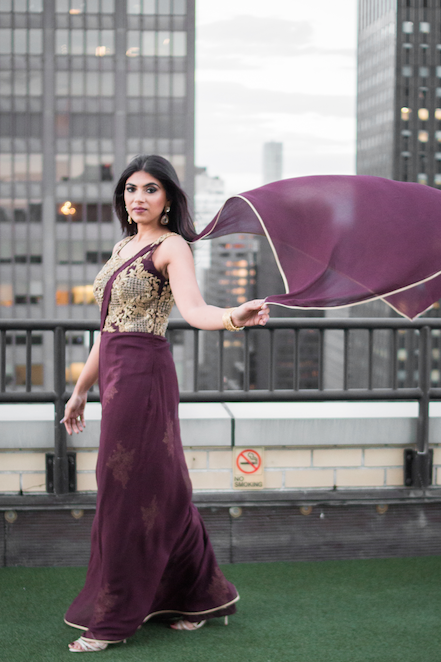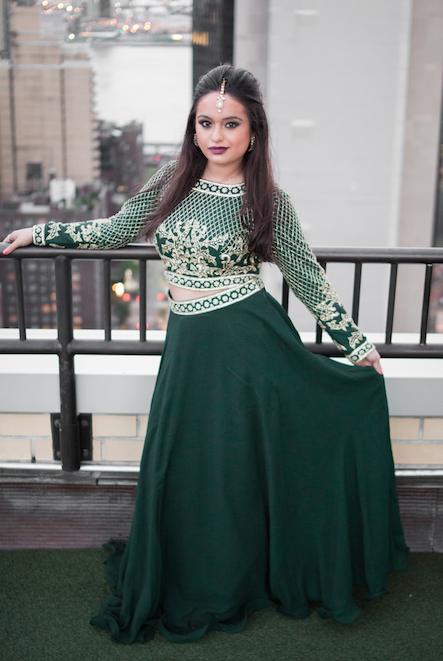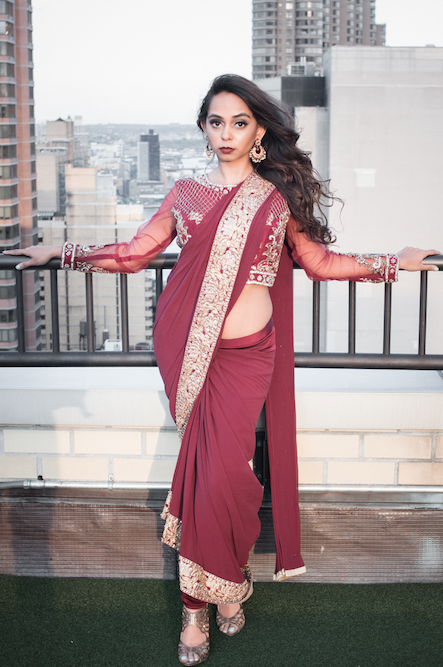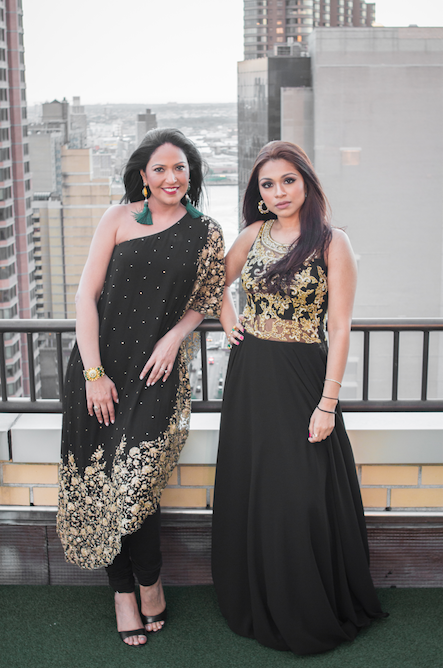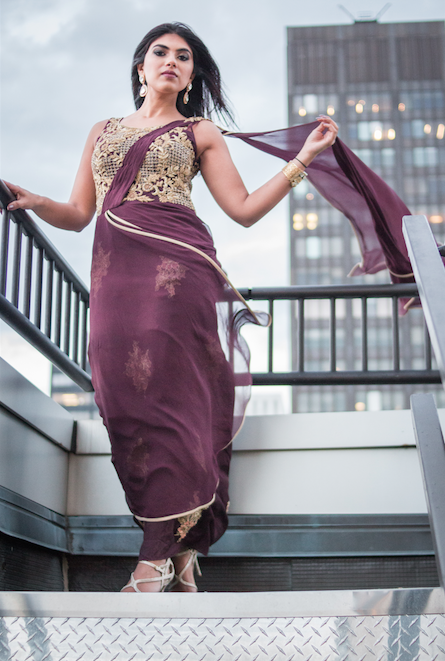 ---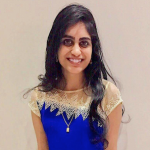 Krithika is a rising junior who attends the University of Pittsburgh, majoring in English writing and history, with minors in chemistry, statistics, and gender, sexuality, and women's studies! In her spare time, Krithika loves to read, write, take walks, and try new coffee and dessert places in Pittsburgh! Her dream is to have a career in which she provides legal and medical resources to assault survivors.