by Sravya Tadepalli – Follow @browngirlmag 
Pakistani Prime Minister Nawaz Sharif resigned on Friday, July 28, 2017, after Pakistan's Supreme Court found him guilty of corruption, and his removal has brought forth major questions regarding Pakistan's future as a democracy.
Sharif, a member of the conservative Pakistani Muslim League, was elected Prime Minister three times, from 1990 to 1993, 1997 to 1999, and from 2013 to 2017. Sharif was forced to resign during his first term due to military pressure and was forced out of office in 1999 by a coup d'etat. Pakistan, while officially a parliamentary democracy, has had a history of political instability with periods of democracy often interrupted by military coups. In fact, no Pakistani government has been able to finish a full term since independence.
Some, including representatives from the Pakistan People's Party, Pakistan's center-left opposition party, and the party of former prime minister Benazir Bhutto, believe that Sharif's ousting bears no harm to Pakistan's democracy, and the Supreme Court carried out its duty as a check on the Prime Minister's power. And by every measure, the Supreme Court certainly had overwhelming evidence to support its decision. The 2016 Panama Papers showed that Sharif's children had undisclosed assets abroad through offshore companies.
However, many are concerned that the Supreme Court decision was not an unbiased decision stamped solely by the rule of law. While the Supreme Court went after Sharif, it ignored many of the other government officials implicated in the Panama Papers. The Supreme Court also did not grant Sharif a legal trial. Rather, the Court's verdict was based on the findings of a six-member investigative team, two from the military establishment that has had tensions with Sharif's administration, particularly with regard to his policy toward India. The verdict also did not find Sharif guilty particularly because of the actions of his children, but because he violated sections of the Constitution that required politicians to be "honest and trustworthy." Vague criteria such as this allow opposition groups (primarily the military) to depose of leaders it opposes.
Strong checks and balances and government accountability are critical to a healthy democracy. But when the courts are abused by a powerful and trusted opposition, justice may be sacrificed for politics. For democratic institutions to last, the public must have confidence in the policy makers they elect and the electoral system itself. The continuous patterns in Pakistan of corrupt officials and slimy court systems are only going to erode Pakistani trust in democratic ideals. While Sharif's ousting may have been justified, the latest in a series of mid-government interventions and interruptions has likely weakened the strength of Pakistan's democratic institutions for the long term.
---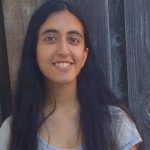 Sravya Tadepalli is a student at the University of Oregon studying political science and journalism. She is a proud Indian-American-Oregonian and grew up in a small town in the southern Willamette Valley. Sravya is passionate about theater, racial issues, and politics. She is also particularly interested in figuring out policy solutions to problems of social justice and political partisanship.