Performing all over the world, taking the stage at music industry showcases and high-profile events like SXSW, CMW, BIGSOUND, Music Matters, and Formula 1 Singapore Grand Prix, Prateek Kuhad is rising as an international face for Indian indie music.
Born and raised in Jaipur, the Delhi-based Indian singer-songwriter is known for his Indie style and was named NPR Music's 100 Acts to Watch at SXSW 2016 and awarded Best India Act at the 2016 MTV Europe Music Awards.
Kuhad first gained recognition with his single 'Raat Raazi' in early 2013. His 2015 album, In Tokens and Charms, was picked by iTunes as the Indian Indie Album of the Year after receiving phenomenal reviews.
We, at Brown Girl Magazine, had the opportunity to speak with the twenty-seven-year-old on his experience as a rising Indian indie music star and music.
Kuhad has been singing and song-writing for about 5 years. According to Kuhad, he finds motivation for his art in many ways, often through introspection. His life's challenges and struggles, human relationships, existentialism, and spirit all contribute as pieces of his inspiration.
I get to sit in studios just spending all my time writing and producing songs. That's my happy place.
Most of Kuhad's songs are semi-autobiographical, if not entirely based off of personal experiences, he shared.
Different songs have different influences and different meanings. 
Love songs come naturally to Kuhad, at least at this point in his life, he told us.

I like to write instinctively and organically, so I can never really predict, or even explain the meaning behind my work, but I would say up until this point it has been a lot of self-exploration and self-discovery, he added.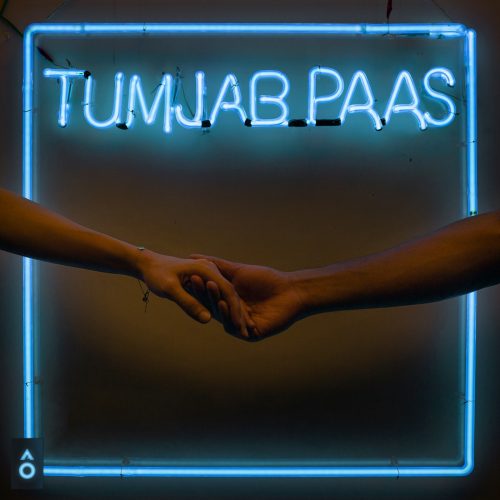 When asked what inspired him to be an artist, he shared that this path was 'quite accidental'.

I first started writing songs when I was around 17, and it was more a way for me to vent, and explore my feelings, than anything else. I wasn't really planning on becoming a full-time musician at all, but at some point I decided it was worth giving the whole thing a year and then see what happens. I'm still going, so here I am. It has been a pretty incredible journey so far. 
Kuhad shared, the most difficult aspect of his career was that he was initially afraid of performing on stage.
I had a lot of stage fright and top of that I had to often play to audiences of two, or audiences that were completely disinterested in my songs. That wasn't a very pleasant time.
According to Kuhad different people have different perceptions towards art. While his musical journey has been 'long and stretched' he has had the support of his family and friends 'every step the way.'
I have a close-knit group of people who I value very much – some friends, some family. Those are the opinions that matter the most to me. Every now and then you get a tweet, or a Facebook message from fans/strangers with suggestions or criticism and if it resonates with me in any way, I'll of course consider it as rationally and objectively as I can. Honestly though, I usually follow my gut when it comes to making decisions of any sort, so it doesn't really affect me beyond a point.
Living in the moment, Kuhad writes and sings his music for himself- his goal is not to impress others or create a following.
You know honestly, that's not really the point. I do what I do because I love writing songs. If in the process I end up impacting someone, that's incredible but it has not necessarily been the goal.