Enter a chance to win an exclusive three-pack skin care system ($200+ retail value) from SkinHealix:
(Disclaimer: Only U.S. entries will apply!)
If faced with the same trials and tribulations that Dr. Chanda Zaveri has encountered in her life, most people would have quit a long time ago. For Zaveri, every trial became a way to prove to herself and to the world that she possesses the will to succeed.
Our newest Power Player, Zaveri's story began in 1984, when she found herself being forced into an arranged marriage by her family in Calcutta.
My parents started arranging marriages when I was 16-years-old. I was devastated," Zaveri said.
By fate, Zaveri happened to come across a couple, David and Karen, who were willing to help her if she could make her way to Boston. At the tender age of 17, Zaveri earned a Bachelor's degree and shortly afterwards, ran away from home by selling a pair of diamond earrings.
After finding herself in Boston, she quickly took on various small jobs, even though she had come from a well-off Marwari family, where she had the luxury of servants and never learned to cook. But to continue her studies, she became a maid for elderly homeowners. With the help of a generous gift from an employer, who was very impressed and taught her the American ways, Zaveri changed her life by attending Harvard University and earned a Master's degree in Molecular Biology from the University of California, Santa Barbara. From there, she went on to the California Institute of Technology to begin her biochemistry research under scientist and humanitarian Dr. Linus Pauling, the only two-time independent Nobel Prize winner. 
Zaveri was drawn to science because of its ability to change the lives of so many people. Yet, this wasn't her happy ending and more hardships were awaiting her.
When I was diagnosed with leukemia in 1990, I didn't want to go to school because of the skin discoloration," Zaveri said. I realized that at the core of people, they want to feel good about themselves and that starts with feeling good about the way they look."
Today, Zaveri is a chemist, molecular biologist and the founder of Actiogen Corporation, which is the parent company of SkinHealix. It is a highly profitable skin care company that boasts her zeal for science and for changing the way people feel about themselves.
After her diagnosis of leukemia, it is no mistake that Zaveri invests her ability in developing formulas that are functional and optimized in providing most health to one of our most vital and neglected organs – our skin. Her skin products are designed to revitalize skin, relieve  pain and the adverse effects of medical treatments.
Through Zaveri's very successful Los Angeles-based skin care company, she donates a part of her profit to curing cancer, healing wounds and sequencing the proteins in the human body.
After fleeing Calcutta many years ago, Zaveri said she often visits her homeland and even built a house in Salt Lake, Kolkata.
It was a great feeling for me to reconcile with my birth mother and to see how proud she was of me," she said.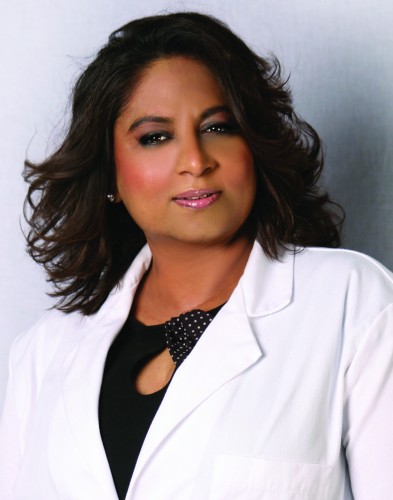 Read on for more about Zaveri's rise to success:
Your story is an incredibly inspiring one, from your childhood until now. When you first found out that your parents had arranged your marriage, how did you feel?
I was devastated and I knew for sure that I had three choices: convince my mother not to marry me to someone I didn't like, escape the marriage, or kill myself. I was very stubborn so instead of panicking, I started planning. I tried to convince my mother, but she didn't understand my goals or what I wanted in life. I couldn't blame her for that. I had to do what I had to do.
The resolve and strength you had as a young person is remarkable for anyone at any age. Where did you find the strength to make that decision to leave the only life you knew behind and to take the leap to come to the U.S.? 
I am a very focused person so once something gets into my head, I don't see anything but that. I am reminded of the story of Arjuna, [one of the Pandava brothers and the main hero from the , who was taught how to use a bow and arrow. When asked what he saw, Arjun replied that he only saw the fish's eye—his target. It was not easy to leave when a 5,000 person wedding is being planned around you for you. I went and hid in the train station since no one would know to look for me there. With my friend's help, I then planned how to get my visa and passport. If you have a goal and say you want it, the universe will provide.
When you came to the U.S., you took on odd jobs to support yourself, what were your goals for yourself and where did you see yourself in the future?
My goal was to learn English and to go to school. When I was 8-years-old, someone gave me a book on science, and I knew I wanted to win the Nobel Peace prize. My mother said that only men can get that prize and I wanted to beat those odds. I wanted to educate myself and do something to help people. Those odd jobs became a foundation for success. As Steve Jobs once said, "You can't connect the dots looking forward; you can only connect them looking backwards."
Your education comes from some of the best institutions in the country and possibly the world. What role did this education play in contributing to the woman you are today?
Education gives you discipline, but it doesn't give you anything else. Everything else depends on you. If you don't have the aim and goals and stubbornness, the finest university can't help you. I wanted to go forward and education gave me the strength to do it.
When did you realize that you had an aptitude for science and why did you turn to the work you do today?
When I was a girl, I wanted to know why things happened. For example, I wondered how a telephone worked and why light bulbs burned. These types of questions always came to my mind and I wondered about them. After my leukemia diagnosis, I started using creams and foundations to clear my skin. I realized then that men and women want to look good because the first step to empowering yourself is to simply like yourself. This should start with the mirror, and I wanted to give people a good product.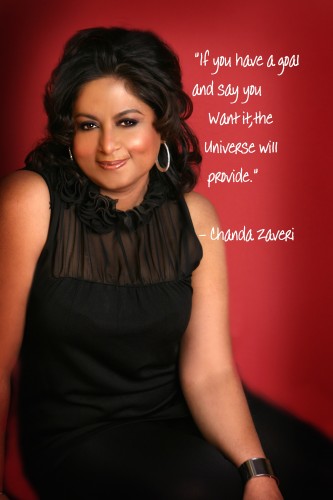 Describe that experience of being an entrepreneur. What was the most surprising  part of your journey?
I quickly realized that I don't know anything about entrepreneurship—I had to learn so many things! School doesn't teach you about the real world because school is so disciplined, but business is chaos. You have to have a group or community to be successful.
Which innovation among your many are you most proud of?
I created a product that would help in healing sores for patients who were confined to beds. The product is so successful that it allows the wound to heal almost entirely. I found out later that a good doctor friend of mine, who tested the product, actually used it himself when he was unfortunately confined to a bed. He passed away in February, but it's a great feeling to know he found it comforting.
What do you feel when you return to India now that you are such an accomplished woman? Is there something you'd like to change about the fate of girls in India today?
Women today are getting educated, but the overall mentality has not changed. They want money through education or a rich husband. They want material things, but the focus on how to help others is not there. I want to tell women that they are capable of their own destiny, and to change the destiny of others around them.
Check it out: Zaveri was recently featured on TV Asia's show Shades of Shakti, which highlights captivating stories and practical insights on the challenging issues women face.
More about SkinHealix:
Order your FREE sample pack from SkinHealix, just pay $2.50 for S&H! 
Truly innovative products that empower your skin to be beautiful. Both the advanced science and the ancient botanicals in our products results from research of Dr. Chanda Zaveri, a renowned chemist and molecular biologist. They have been tested and proven effective in independent laboratory studies.  
SkinHealix products are exclusive patented formulas, utilizing our own proprietary peptide chemistry. They are more effective than other products which use the shared, commercially available peptides that are found in other skin care lines.  
These formulations are combined with vitamins, minerals, and herbal and plant extracts witch work in synergy to produce superior skin care and anti-aging treatments. We welcome you to share our success in "Skin Care & Beauty through Advanced Scientific Research" and to experience the pleasure and benefits of our SMART SKIN Products!
All images were provided by Chanda Zaveri.