by Syeda Hasan
Abbas Hashmi is not afraid to take risks. As a child, his father taught him to recognize his dreams and make firm decisions based on his goals. When Hashmi discovered the need for a new kind of American immigration advisor, he took a chance on it.
Hashmi, 36, was born and raised in Saudi Arabia. After earning his MBA in Karachi, Pakistan, he went on to work as an investment banker and entrepreneur. Last year, Hashmi founded Green Card Capital, a company that helps high-net worth immigrants obtain green cards by investing in American businesses. By his own calculation, he is the only immigration finance advisor in the United States.
I can guarantee you that there is no other brown boy in the field," he said. "Being an American entrepreneur, I'm in a very good position to be based in New York but at the same time have connections in Asia."
Hashmi got the idea for Green Card Capital three years ago when a friend asked him to help relocate his sister to America through the Immigrant Investor Program, commonly known as EB-5. Created by Congress in 1990, the program allows foreign nationals to obtain green cards by investing a minimum of $1 million ($500,000 in some areas) in the U.S, creating or preserving 10 full-time US jobs over two years and investing in a commercial business.
At first, Hashmi thought EB-5 sounded too good to be true. But once he was convinced of its legitimacy, he recognized the visa program as a promising career opportunity.

I realized there is as gap in the market," he said. "More countries are coming up with investor visa programs. Immigration consultants have to have an understanding of finance, of the risks and benefits of investing in the U.S."
Since relocating his friend's sister three years ago, Hashmi has worked to promote the Immigrant Investor Program in Middle Eastern and South Asian markets.
People know about this [visa opportunity] independently, but there's no government marketing effort directed toward it," Hashmi said. "Part of my responsibility is to create awareness, and then sales happen organically."
Hashmi's own immigrant experience has played a role in defining his career path. While earning his MBA in international business, he was exposed to diverse cultures and business practices, and he learned how to navigate them.
For me in investment banking and immigration finance, I understand that markets such as South Asia react differently to American sales pitches," Hashmi said. "You can lose customers just by telling them your competition is not good."
Hashmi's international background also inspired him to give back to the communities he has called home. Last year, he launched Heroes of Pakistan, a film competition celebrating local heroes in Pakistani society. In 2012, he partnered with WeDidIt, an online program that enables charity organizations to raise money through their social networks.  Hashmi also sits on the board of SAYWE, an organization that promotes professional networking for South Asian women through its national conferences.
Hashmi said his entrepreneurial skills have helped him optimize fundraising efforts at the nonprofits he works with.
I recognized that [nonprofits] lack in efficiency, and I can bring in my for-profit knowledge," he said. "I have never thought about making a lot of money. At the end of the day, if I'm adding value to society and in the process I'm making money, then why not?"
Green Card Capital recently opened an office in Pakistan, and Hashmi plans to expand to India, Bangladesh and Vietnam. When it comes to starting new ventures, Hashmi said it is important for aspiring entrepreneurs to write down their plans, critique their own ideas and most of all, stay committed to their goals.
There will be days, weeks, and months, sometimes before you start making money," he said. "I've seen a number of entrepreneurs who have started off with nothing but an idea. The path to success starts with dreaming."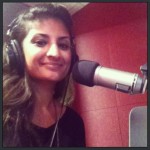 Syeda Hasan is a freelance journalist living between Houston, Texas and Karachi, Pakistan. She loves coffee, the Real Housewives and all things French. She is a proud Texas Longhorn and has previously reported for Houston Public Media, the Daily Texan and KUT News in Austin.