by Kamana – Follow @SocialandStyle
This post was originally posted on Social and Style and is republished with permission. All photos are courtesy of the blog's founder, Kamana Sharma. 
I'm excited to share my Singapore Maternity Shoot and tips to plan an easy breezy one! After my birth announcement and babymoon, I wasn't sure if I wanted to do a maternity shoot. During the last few weeks, as I reached closer to my due date, I started thinking about what life would be like after pregnancy. It was then I realized, I wanted to capture this precious time.
It's been an incredible eight months and a time I will always remember.  Thankfully, I already had the perfect photographer in mind – Vinod from NIN9 Studios. From there, I teamed up with one of my favorite Design Houses Sue Mue to design my dream outfit. When thinking of a theme, I knew I wanted something fun and whimsical. After following Celebloons on Instagram, I was excited to finally work together. I love their creative balloon designs and they were a lot of fun to play with! Honestly, doing a maternity shoot at 36 weeks did get pretty tiring. Selecting accessible locations, going easy on the props, and planning in advance, made the shoot as easy and breezy as possible. I'm excited to share my experience with you!
How to Plan An Easy Breezy Maternity Shoot!
Since our engagement, I've planned a lot of photo sessions from our engagement to our babymoon.  Along the way, I have learned a few lessons to make these kinds of photo shoots as stress-free and fun as possible!
Timing:
The first step to planning a maternity shoot is to decide what week/trimester you want to capture. For example, doing a shoot at 6 or 7 months is very different from 8 months (as I learned!). Typically, you have more energy earlier in your pregnancy, although later in pregnancy you are showing more. It's really up to you. I decided at 36 weeks but think I waited a little too long since I was pretty tired by the end of my session. Also, I did not realize that I would look so different in just a few weeks! My face is a lot more "full" and my belly a lot bigger, but that was ok for me since I feel healthy and the baby is doing great.
Theme: 
A theme helps bring all the details of a photoshoot together. From the location to props, a theme helps guide you when making decisions. At first, I wanted a garden-theme but then decided to change things up by selecting the theme based on color: Baby Blue and Yellow. My dress and balloons matched the color theme and I love how they turned out!
Location:
After picking the theme, I needed to select a location. While I had big ideas such as the iconic Gardens by the Bay, I am so happy I decided on CHIJMES and the National Museum of Singapore. If I would have had to walk far in the Singapore heat, I likely would not have made it very far. Also, having a bathroom close by was really helpful since you know…. (you have to go a lot during pregnancy).
Outfit:
When it comes to maternity shoots, you want to feel comfortable and beautiful. Some people want to show their bare belly while others like to be more covered up. I just wanted to feel great and wear something that reflected how excited I am to meet my little one soon. I teamed up with Sue Mue to create a be-spoke piece from their Pret Collection. The outfit was perfection with light blue chiffon material and adorable yellow birdie embroidery adorning the top. My favorite part was the bell sleeves which made the outfit so on-trend for the summer.
Props: 
One thing about me is that I love props. Way too much. For our engagement shoot, I went a bit overboard. Rather than thinking about how in love I was, I was thinking about whether the props were in the right position. Thankfully, I learned a lot from that experience. I decided to keep the props simple since the Baby Bump is the main attraction! I absolutely loved my balloons from Celebloons. At first, I was a little scared they could pop or get deflated. A week later the balloons are still going strong and are so durable. My second prop was baby shoes. I fell in love with these adorable little loafers and knew I wanted them to be in the shoot too!
Photographer: 
After our wedding, I realized how important it is to have a connection with your photographer. A photographer gives life to your vision and planning. Having good chemistry is so important since your photographer is there to guide and motivate you to get the best shots. It's also important that you both are on the same page with the look and feel of the photos. I love bright airy photos and Vinod captured exactly what I had envisioned.
Enjoy: 
Your maternity shoot is all about the love you have for your baby. Take a deep breath and feel your baby growing inside you. Be thankful for this blessing and miracle. And get ready for lots of sleepless nights, diapers, and endless love, giggles, and hugs!
[su_slider source="media: 41920,41919,41918,41917,41916″ link="image" target="blank" width="700″ height="700″ title="no" mousewheel="no"]
Photo Credit: NIN9 Studios | Dress c/o: Sue Mue | Earrings c/o: Lustre | Balloons c/o: Celebloons | Shoes: H&M
[su_divider]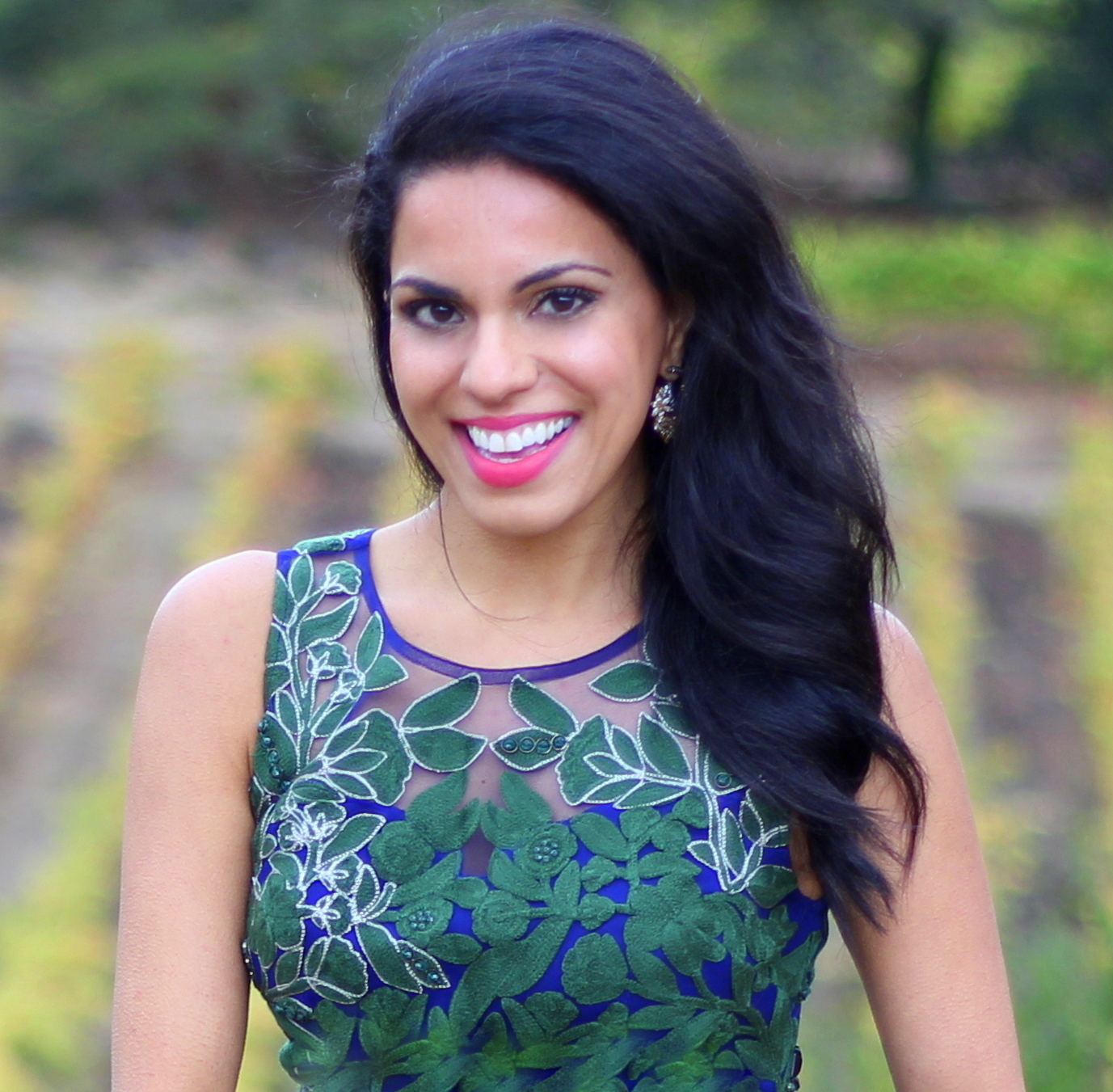 Kamana Sharma of Social&Style is a fashion and lifestyle blogger. She loves fashion, fitness, travel, and supporting strong and talented South Asian women. A Washington D.C. native, Kamana currently lives in Singapore with her husband and is expecting her baby boy to arrive this September!