The firsts in a woman's life are memories that evoke tears of laughter, joy, and the bittersweet. Most of us remember our first day of high school, our first kiss, our first smoke, our first drink, and so much more. But the first time a girl gets her period… now that is a first that makes for a bittersweet, if not probably embarrassing, story.
I remember my first time my monthly friend decided to come visit. I was 11 and I thought I was dying from an internal injury. When I told my mom (who also happens to be a doctor) about my bleeding, she just walked out of the room. I took that as a sign that I was right, so I decided that I should start saying my goodbyes to my family.
A few minutes later, however, my older sister walked into my bedroom with a box of pads and a video given to her by our school. She told me to watch it and then to come to her if I had any questions. I had quite a few…
This was how I learned about a woman's menstrual cycle for the first time. Like most young desi girls, when it comes to options for menstrual hygiene, the only choice I was given to equip me was the wing or wingless pads. I was told that tampons broke the hymen, taking a girl's virginity. We definitely couldn't have that happening to us, now can we?
It took me some years to figure out the whopping lie that this was. The hymen is much farther back than a tampon is able to reach. Many girls who use tampons do so with their hymen remaining perfectly intact.
If tampons and pads aren't your cup of chai, there are other options too. Thankfully, today we have a lot more options than those given to our mothers in terms of feminine hygiene products. And still, we limit ourselves in our options for a variety of reasons from misinformation and lack of funds to other, usually irrational, beliefs. Finding the right method of feminine hygiene products that work for you is also a big part of understanding your sexuality.
There are those from our generation who tend to worry about the environmental consequences of any choices they make. And these concerns are valid. The average woman will use over 300 pounds of pads or tampons in the course of her lifetime. That's just one woman! Most of these products take a long time to degrade, leading to more landfill use, which in turn is of more concern to our already rapidly degrading ecosystem.
Other women fear for their hygiene and the problems associated with plastics worn right next to sensitive areas with very thin skins. Any woman who has ever had a bikini or Brazilian wax can attest to the sensitivity of the skin down there. The placement of the pad or tampon right next to the skin for 5 to 7 days, all day, every day, leaves these areas susceptible to irritation and even the possibility of superficial infections.
So, what is a girl to do?
Fortunately, we live in an age where our food can be gluten free, our meat can non-GMO, our fruit can be organic, and now, our feminine hygiene products can be natural and organic as well.
If you are against tampons and pads or feel you must do your part in saving the environment, here are a few options you can go with that could help allay your concerns.
1. Menstrual cups
This is essentially what it sounds like. A menstrual cup is a reusable, soft cup that fits inside the vagina to collect the blood flow. It gets comfortable once you get used to it. Most women change it once a day, but those with heavy flow might need to change it twice. Basically you use it, wash it and reuse it. It's a great way to go green, convenient and minimalistic. It produces almost zero waste. Different brands of menstrual cups are the Diva Cup, AmyCup Crystal, Lily Cup Compact, and the Sckoon Cup. These are affordable (costing anywhere from $8-$35) and available in different sizes and colors. Their product websites also provide a ton of information on how to use them, maintenance and other important vagina-specific details.
2. Cloth pads
Advocates of cloth diapers for their kids tend to love this option. A less refined method of this is used by much of the developing world. It makes good economic sense. The cloth pads have a waterproof liner on one side, which helps to prevent leaks. Just like the cup, the pads need to be washed before reuse. But it's a small price to way to keep away chemicals from your sensitive region and plastic out of landfills. The most popular brand for these are the Honest Company cloth pads (owned by Jessica Alba), which are made with organic cotton and promise comfort, performance, and purity. These are available on Amazon periodically (pun intended) and can be delivered to your door.
3. Period panties
While I haven't personally tried these, I did order some after reading about them. These panties have a built-in pad. Most women try to use these on the first and last day of their period and one pair can last them the entire day without leaks. It is generally advisable to have at least two pairs so that you can have one washed and ready when you need to change it. The reviews state they do not leave you with that icky, wet feeling, and that there are no leaks. If you're like me and tend to get paranoid about leaks, try wearing them as a second layer of protection with tampons or liners.
One of the best brands has many different types of panties such as boy shorts, hip huggers, high waist, sport, cheeky and even thongs is THINX. Their website is informative and lets you customize which styles are right for you and how to put together a set that is suited to your needs.
There you have it, period care for the environmentally conscious, eco-warrior young lady-on-the-go. Have you tried any of these methods or are you planning to in 2016? Tell us your experiences in the comments. Happy bleeding ladies!
---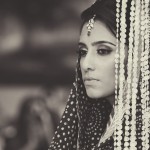 Marium Siddiqi is a dedicated daughter, sister, TA, tutor and a soon-to-be US licensed physician and wife. She currently lives in Dallas, TX and is a recently graduated MD from Dow University in Pakistan. She is a big advocate of kindness and confidence. She regularly helps other students study and prepare for their medical licensing exams. On the weekends, she volunteers at a free clinic at her local masjid. In her free time, Marium sleeps as much as she can, eats lots of carbs, catches up on television, and reads whatever she can get her hands on. She is currently attempting the healthy lifestyle and is a strong believer in YOGA.