The following post is brought to you by our sponsor, IndiaBoulevard.com— a curated marketplace for Indian fashion.  All photos below are courtesy of the IB team.
So you're getting married and the date of your big day is marked off on EVERYONE'S calendar. But, what's left on your to-do list? Now you may still have everything from décor, venue and flowers pending, but let's face it, what's really on your mind? Your wedding trousseau, of course!
Needless to say, every Brown Girl wants to look like a queen on her wedding day and India Boulevard feels that nothing should stop her from doing so. We often come across brides who are figure cautious and reluctant to sport certain outfits because they feel they may look a certain way. But, we're all about embracing your body and helping you feel beautiful in your skin! So, here's a brief bride-guide to help make the decision making process a tad easier.
The body type we're going to discuss in this guide is the to-die-for hourglass shape! So, attention all curvy BGs, here's a list of styling tips to help you own your curves in your wedding trousseau:
How about an A-line lehenga?
This style always looks flattering on a curvier figure. The wide bottom of the lehenga or anarkali tends to balance a heavier chest and hips, making the body look proportional.
But, if the A-line isn't your thing, opt for a high-waisted lehenga.
When choosing to go with a high-waisted skirt, the lehenga will nip right at the smallest section of your waist and this will really compliment your body shape.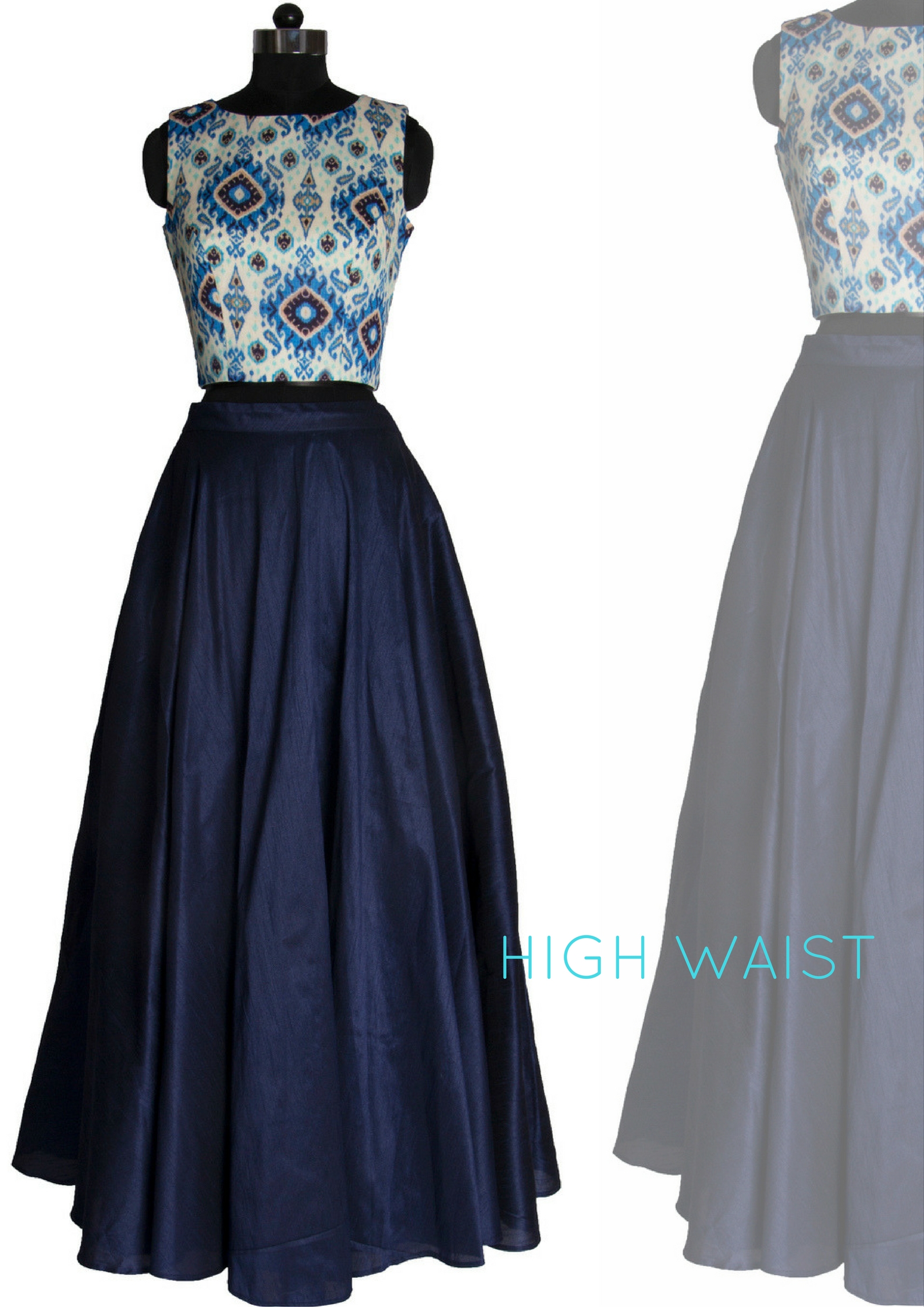 Motifs Matter
Use scattered, smaller motifs rather than sparse, larger ones. Large prints will make your body seem imbalanced and further hide your form. Smaller motifs allow for a simpler effect making the outfit look less busy, and thus really highlighting your hourglass figure!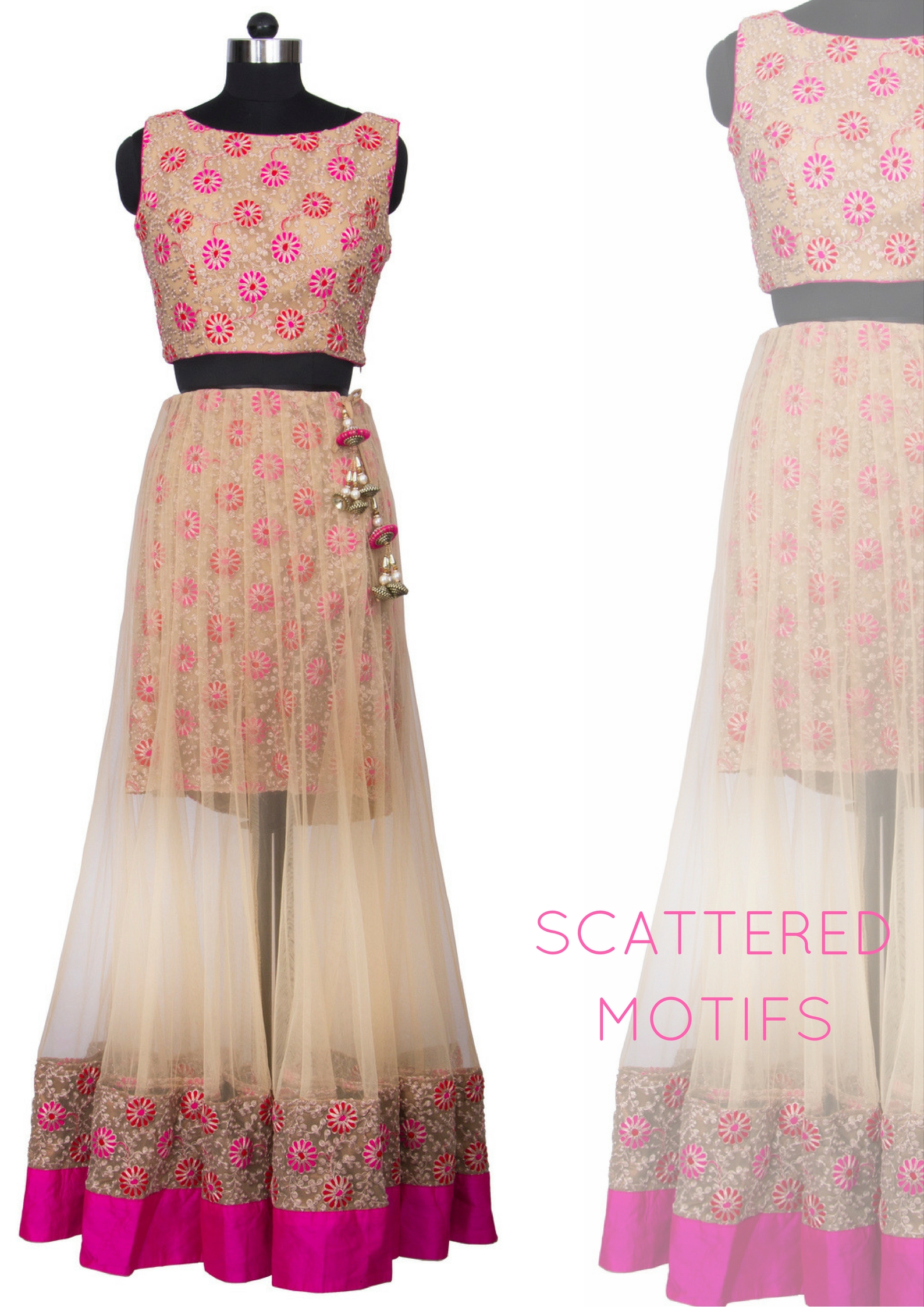 Select an embellished blouse.
For brides with a flat chest and heavy hips, consider trying a heavily embellished blouse. A beautifully detailed blouse will help provide balance to your overall look. Proportion is key!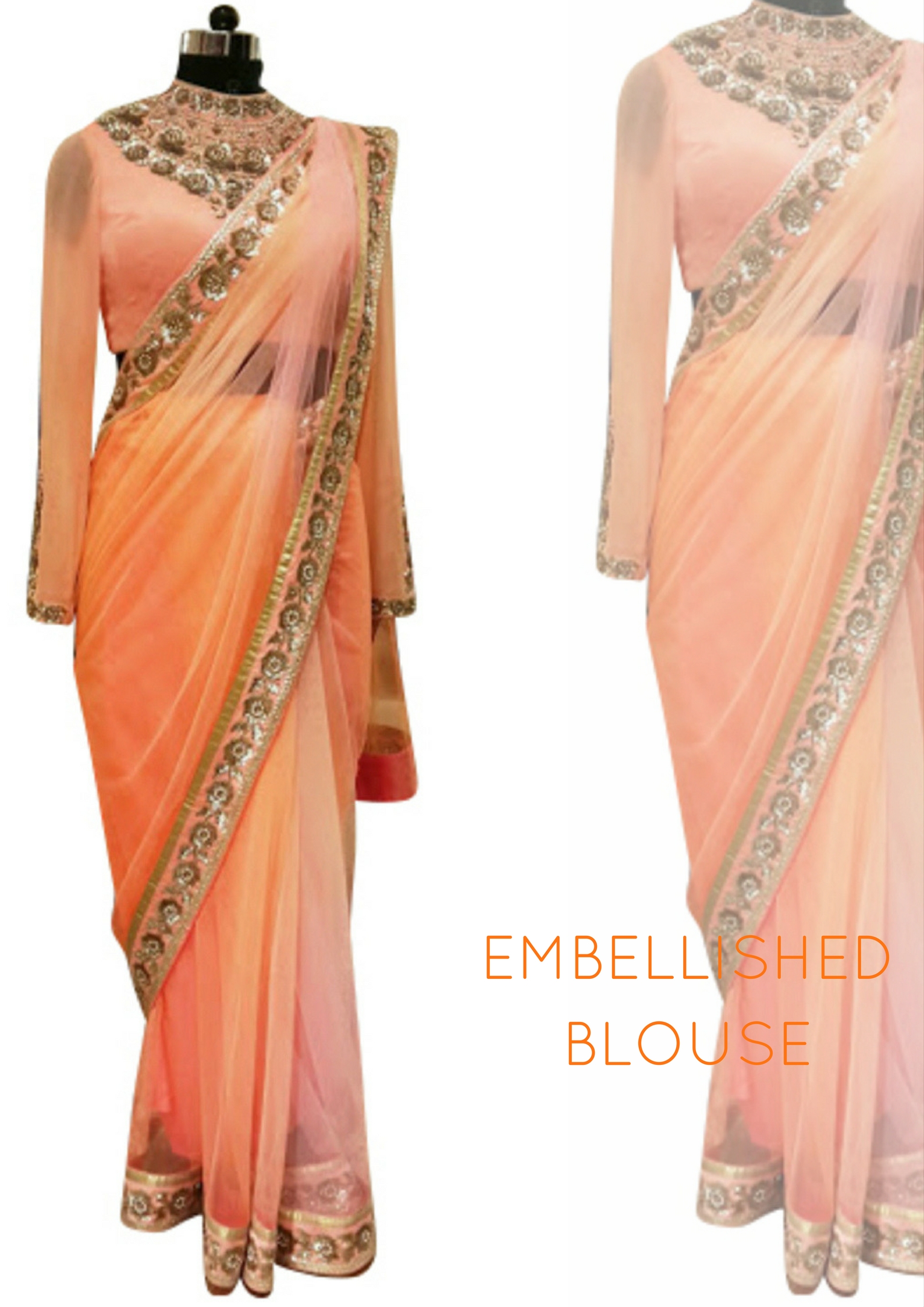 It's all in the small details.
Just in case you're trying to avoid a busty look, be careful with the pads that are pre-fitted inside almost every blouse. Ill-fitting, or stiff, pads can make your chest look bigger. Another tip to avoid making your chest look broader is to steer clear of puffed sleeves. Instead choose to wear full sleeves made of lace, or a sheer blouse.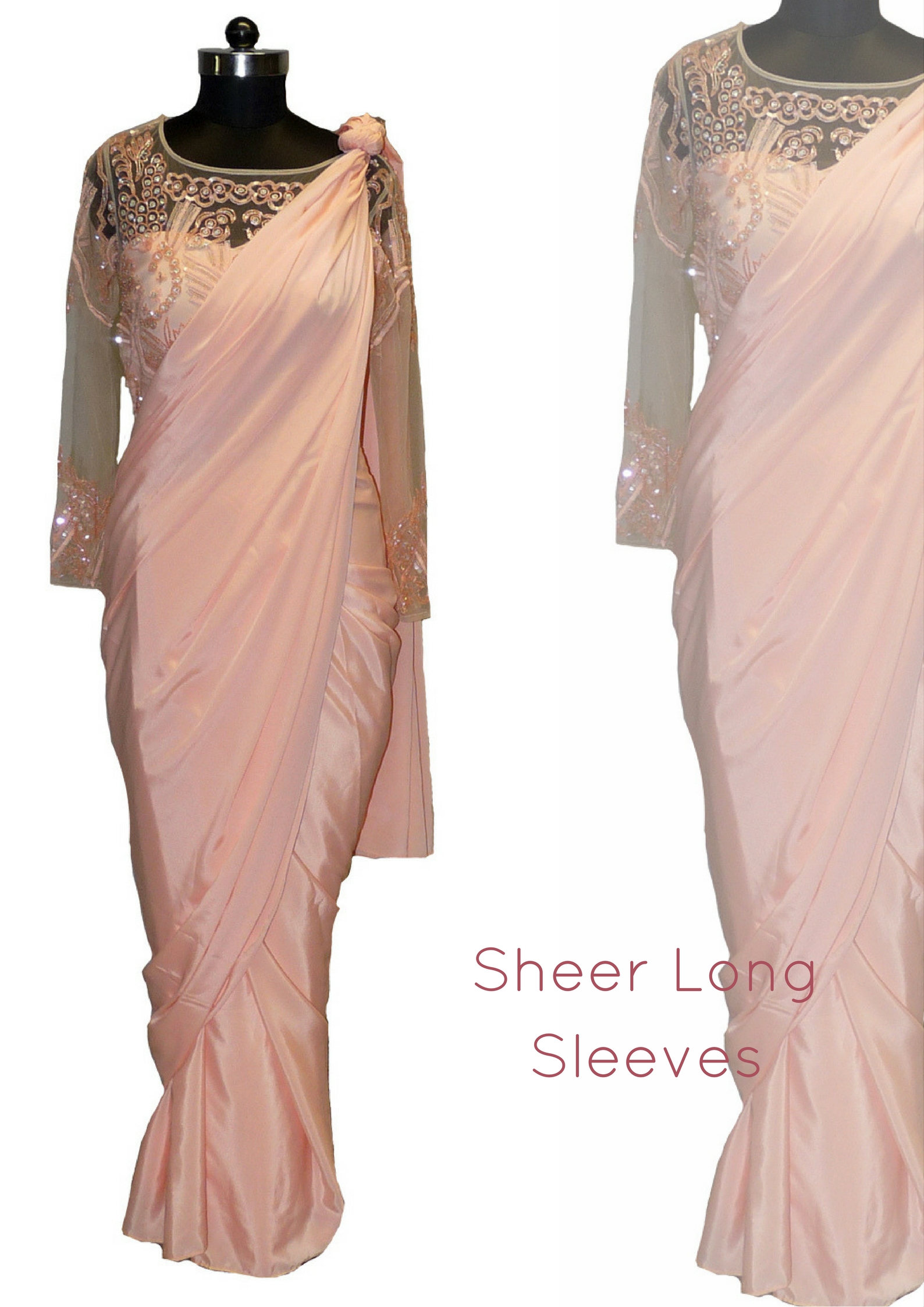 Sport the monotone look.
Go for a solid color for your outfit(s). Like we've already mentioned, proportion is key when it comes to dressing a curvy figure—monotone colors always provide superb balance and play up the curves in a great way.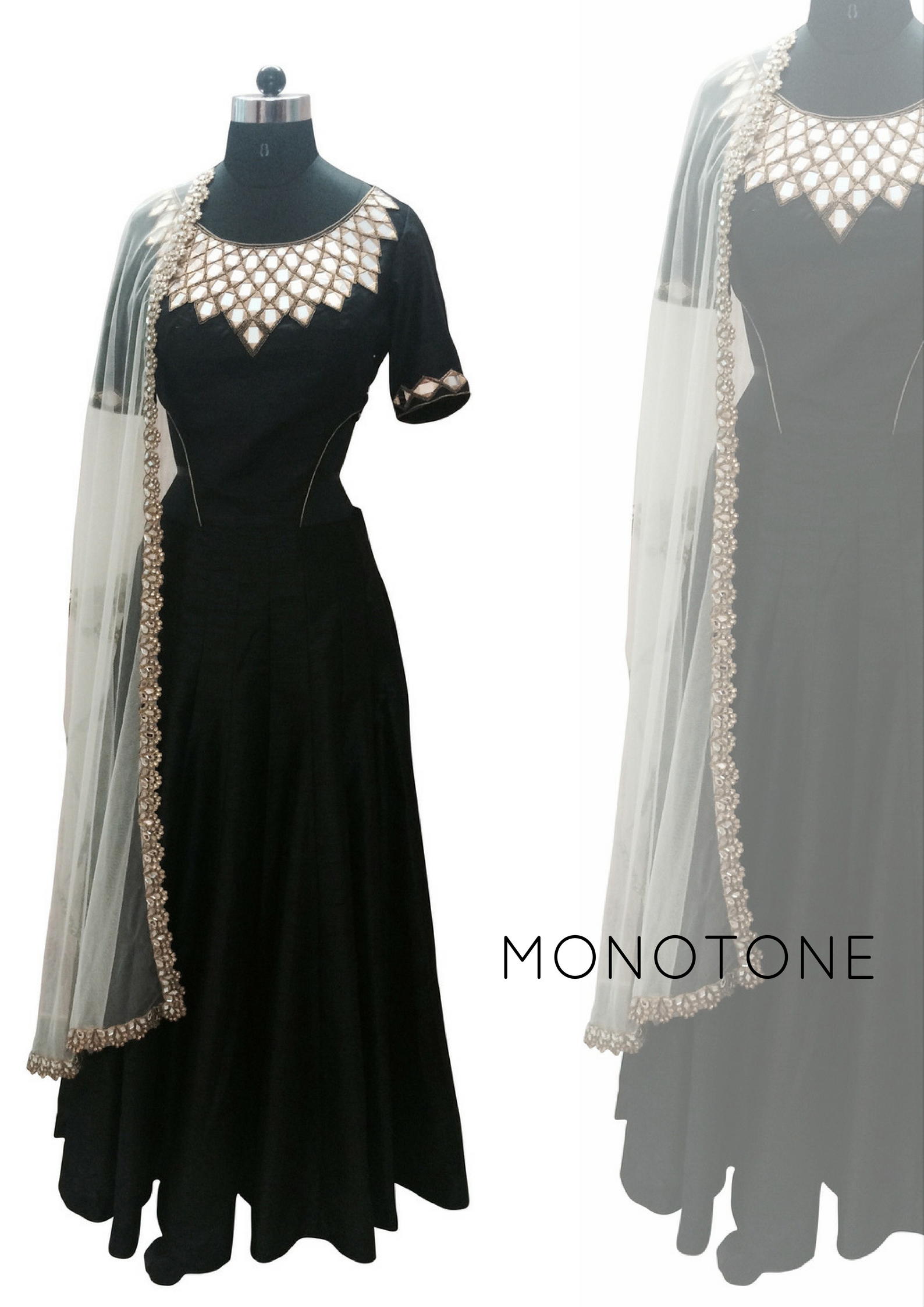 Aside from the tips above, there are  a couple of other details to keep in mind that don't pertain directly to picking your trousseau, but are very important. For example, invest in saree shapewear, such as spanx.
Spanx are the next best thing to pizza, seriously! And no it's not because they make you look slimmer, but because they really help bring out your shape! Shapewears aid in accentuating your curves in the most flattering ways, helping you feel more confident donning your trousseau.
Also, when it comes to jewelry, less is more. We always suggest adorning something delicate because chunky accessories tend to add to the frame. With an intricate piece, your look will be free of distractions and the focus will be on your overall appearance.
We hope this bride-guide helps point you in the right direction when it comes to picking your dream lehenga, saree, anarkali etc. So what are we waiting for? Lets get started!
---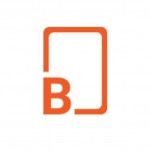 IndiaBoulevard is a curated marketplace for designer fashion. We connect customers from all over the world with a variety of designers, to make custom made outfits. We believe that every individual is unique and has a personal style. Our team combines your style inspirations with your spending preferences to customize the perfect design for you. Our mission is to make designer wear accessible to everyone everywhere.