by Soni Satpathy-Singh – Follow @SketchyDesi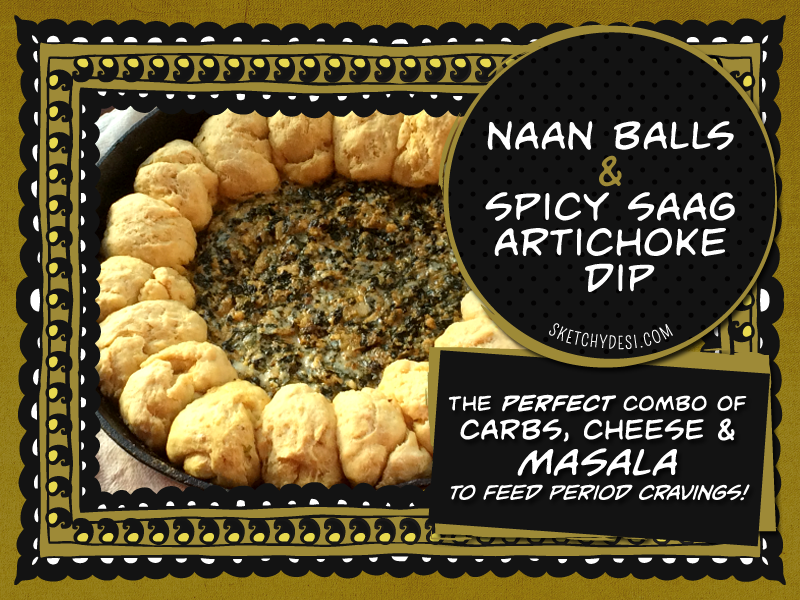 What are your ultimate period cravings?
I have a overwhelming hankering for masalafide, carby, cheesey dishes. My naan balls and spicy saag artichoke dip was born from this monthly need. Call it a ritual of masala menses if you will.
This recipe is my take on what would happen if saag paneer married spinach artichoke dip but they ditched paneer and instead used fresh farmer's cheese and a good bit of masala. It may sound convoluted but the marriage works. Instead of using garlic bread for sopping up this delicious dip, you got garlic naan. *Taking a bow.*
For you technical trolls, yes I know, this isn't technically "naan" because the balls aren't rolled out flatbread-style. But the ingredients I use for these pillowy little rolls of heaven are the same ingredients I use for my unleavened garlic naan recipe, hence the inspiration and title name.
About the skillet you see in the images below: I used a 12-inch cast iron skillet. If you don't have one, I highly recommend you get one for, well, life. Don't give two shits? Cool. You can also recreate this recipe by making the dip on your stove top and then transferring it to the center of a round cake pan with the naan balls circling around it, and baking per directions above.
Before we get into the recipe, a  special shout out to my ladies who are reading this and cramping like a motha'. Make this dish, girl. It's the edible equivalent of a heat wrap for the soul.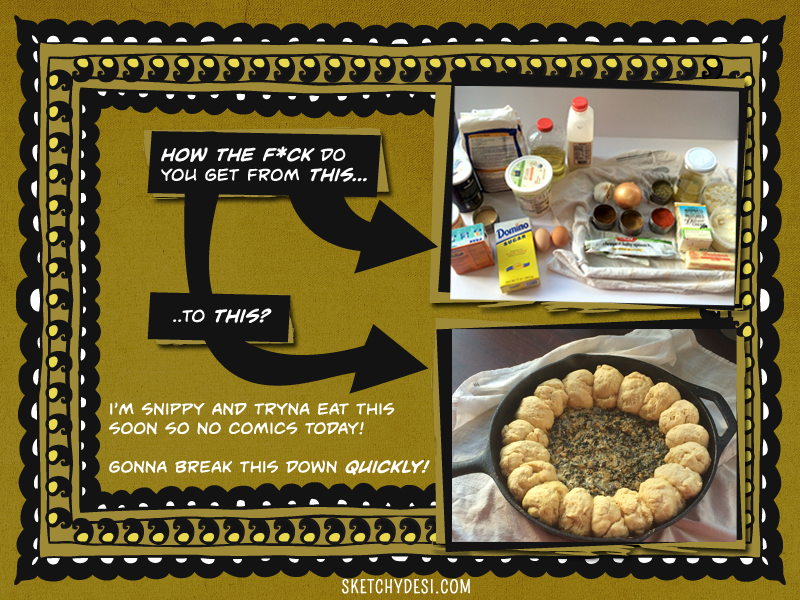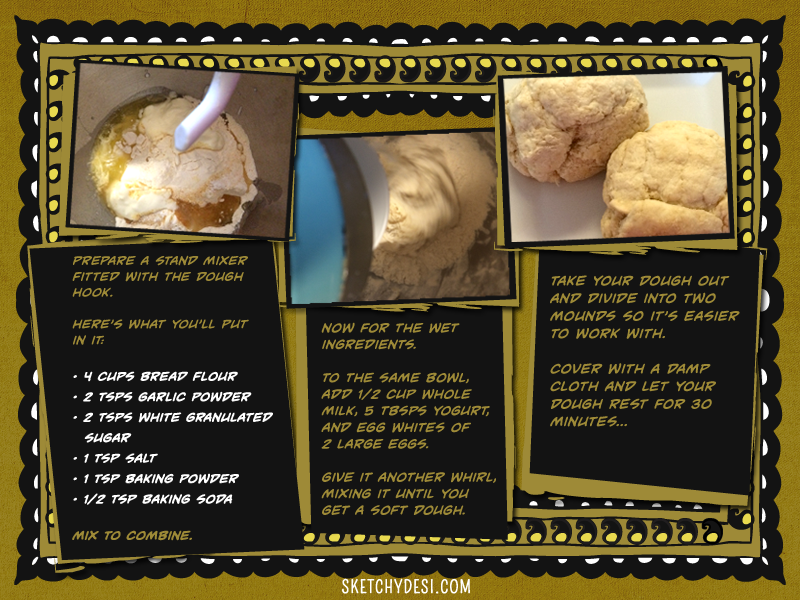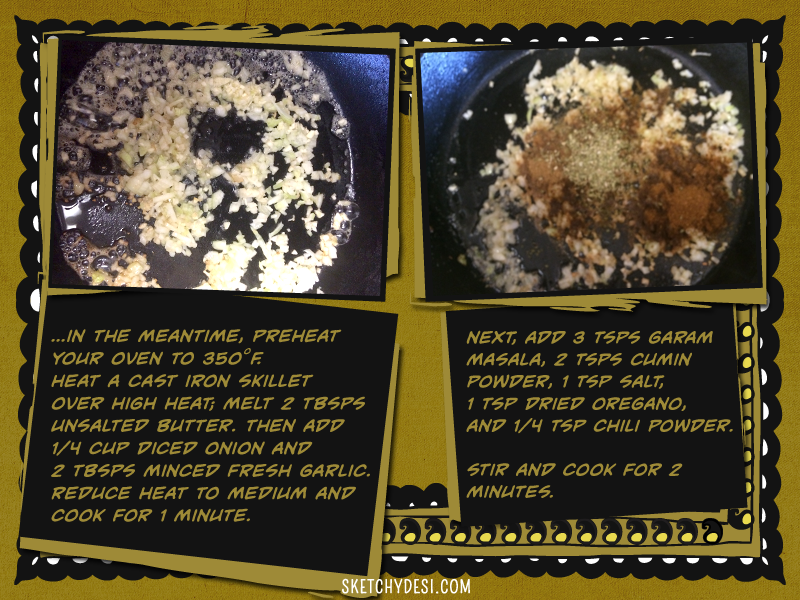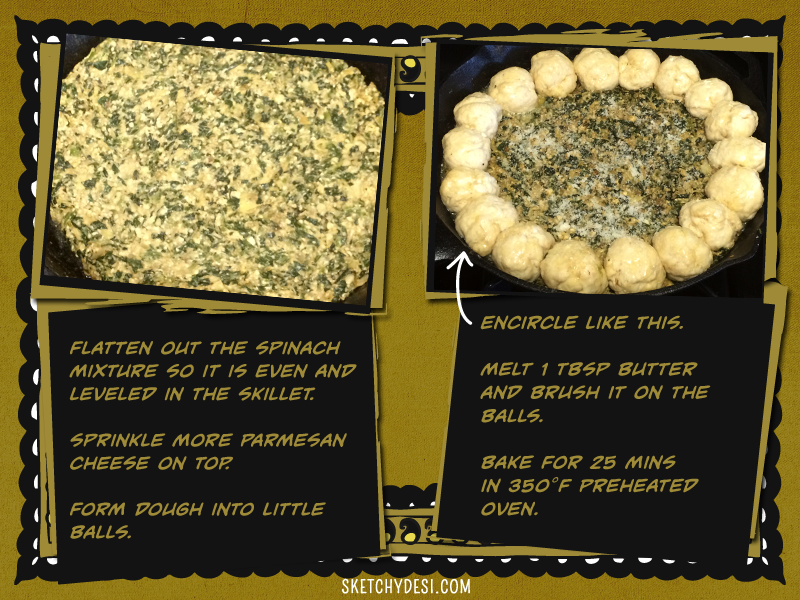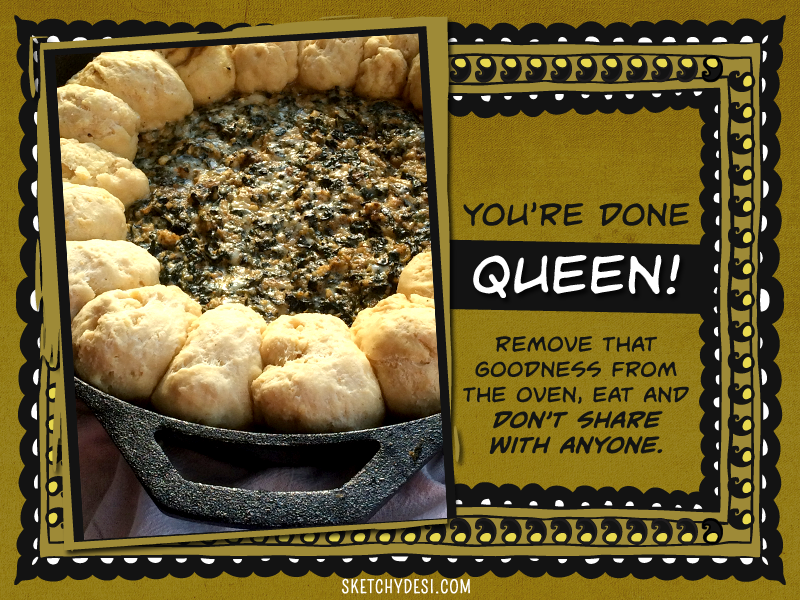 To see more of Soni's original food articles and comics, visit facebook.com/sketchydesi.
---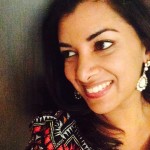 Soni Satpathy-Singh is a recipe developer and content writer who resides in Manhattan. She is either always cooking or eating be it for work or simply because she loves to! She is working on her own comic cookbook as her alter ego "Sketchy Desi." Stay tuned to upcoming posts on Brown Girl Magazine.