I was born near the Nepalese border in India, delivered by a midwife at my maternal grandmother's village home and carefully named Pratibha, which in Hindi means "Talent." My father, who began his education in a roofless school, became a Commonwealth Senior Academic Staff Fellow and was invited to the UK as a visiting professor. Two years later, with three suitcases and three children my young parents came to the U.S., settling in Indiana, when I was twelve and not well versed in the English language.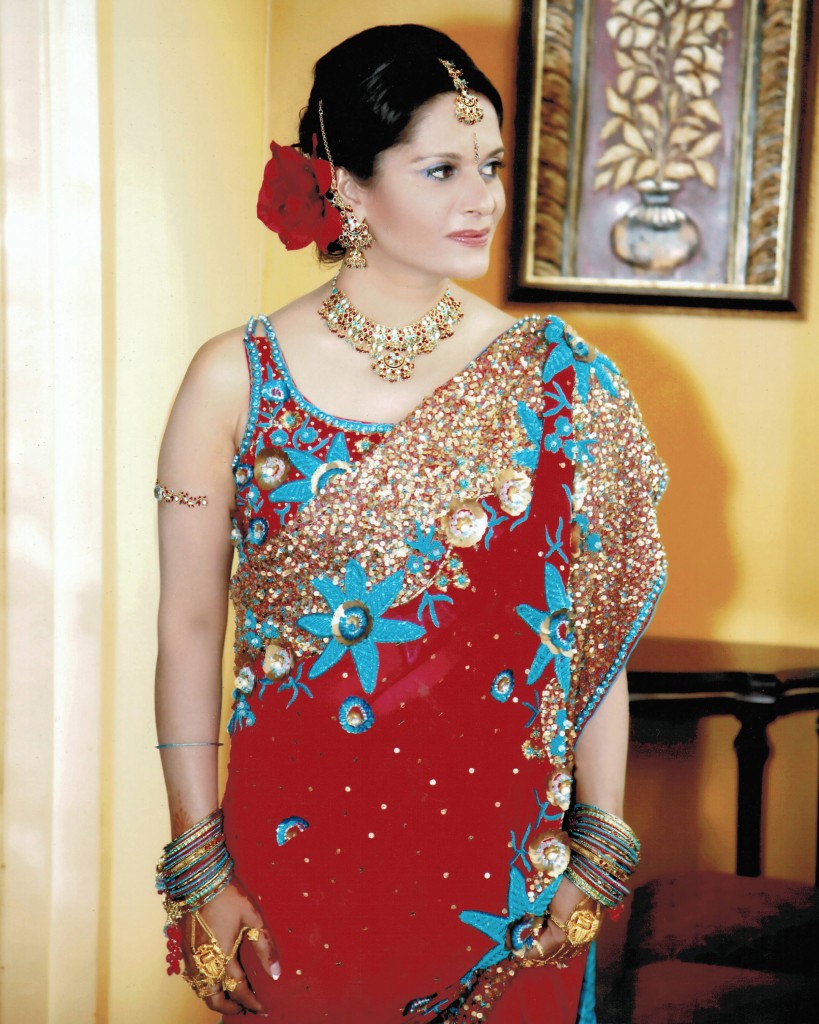 Growing up, I watched my parents save and worry about my marriage and it made me feel like a financial liability. I wasn't allowed to go to the prom, nor wear shorts except to play tennis, and I had a8 PM curfew in school. It was expected that soon after college I would be married. It made me naive and trusting.
For college, I enrolled at the University of Notre Dame as a pre-med major, hoping to fulfill my parents' expectations. However, I longed for something different: to be the first mainstream national news anchor of Indian heritage. After getting my foot in the door as a TV reporter in South Bend, IN, I moved up quickly to being a reporter for the ABC affiliate in Raleigh-Durham to the CNN News Group.
Following college, I broke up with my non-Indian boyfriend to whom I was engaged to for three years but kept hidden from my father, but ultimately succumbed to his wishes as he hadn't spoken to me for a decade.  The marriage to a prominent Punjabi ophthalmologist was declared legally invalid after three years in Atlanta because of the lack of a marriage license which he would not get.  He had asked for a pre-nup one week before the wedding.  I felt robbed of my dignity and foundation. How do you explain I was kinda NOT married?  I opted not to take my case to the Supreme Court since my mom, who was my biggest supporter, was diagnosed terminal at the age of 51.
A decade later, a divorced Dallas-based Telugu neuro-radiologist I was 'introduced' to after college only over the phone for an arranged marriage contacted me while I was living in DC.  After initial meeting, he proposed, and we were married within three months. Having had two children already, he changed his mind about having more following the wedding. The marriage was short-lived. A six-figure short-term loan to him became tied to a Dallas house and I became nearly homeless. I lived out of a suitcase in bug-infested hotels for more than a year waiting for the house to sell. Cultural and religious ignorance by the involved lawyers, fraud, corruption, legal maneuvering tied my entire life savings to attorney fees and the house which undersold and then resold without my knowledge. Dallas county judge Lori Hockett gave blanket immunity to her handpicked realtor named Katy Hubener, who signed off on the sale the month she was elected Justice of Peace. How can someone's house with no missed payments sell without their signature?
I have an American education, resources and a family to cushion my fall, yet I felt utterly helpless because of the injustice. Just imagine what torture many in the immigrant community endure because of cultural, legal, and language barriers. My personal travails combined with the highly publicized gang rape in India, I felt it my calling to raise awareness to these issues. The Saris to Suits® concept about those who 'pose for purpose' came to me. Each woman in the 16-month 2015/2016 calendar has a unique story, and each joins hands to raise greater awareness about cultural and gender competency for women's empowerment. The efforts are not only meant to dignify those who are marginalized, but also to inspire young women and girls to persevere to achieve their American dreams and to stand up for social justice.
The Saris to Suits calendar in print ($15) and digital ($10) is now available for purchase! Saris To Suits Empowered t-shirts are also available for $25.
AboutSari to Suits: Saris to Suits is a calendar campaign founded by former CNN television news anchor Patti Tripathi to empower and uplift victims of domestic violence and assault. It raises awareness about diversity, and provide girls and young women with real life role models to reach for their dreams and stand up for justice.  Primary beneficiaries of the campaign are Apna Ghar, Raksha, Boys and Girls Clubs of Sarasota, FL.