Women of all ages have taken a stand on social media after the proposal of a bill that allows for "light beating" in Pakistan. The bill drafted by the Council of Islamic Ideology, a constitutional body in Pakistan, bans forceful beating—suggesting light beating as an acceptable form of discipline towards a woman. It was drafted as an alternative to a law allowing for women to have more rights and protection in the province of Punjab.
According to the proposed bill—"Women Protection Bill"— suggested by Mohammad Khan Sherani, husbands can beat their wives for not dressing as they wish, speaking loudly, refusing sexual intercourse, not bathing after menstruation or intercourse.
In response to the bill, Pakistani photographer Fahhad Rajper created the campaign #TryBeatingMeLightly, a photo series depicting the reactions women have towards the proposed bill.
"#TryBeatingMeLightly is an initiative to empower women amongst us who work towards individual and collective betterment," he wrote on Facebook. "It's an opportunity for those to voice their opinions who can't or don't. The women around me, at my home, in my friend circle and in the industry that I love—like yourself."
Following criticism, Sherani insisted on justifying that the group's intent was not to harm women but protect them from violence.
"Light beating does not mean violence," he said at a press briefing in Islamabad. "Fathers and husbands do not have permission to cause physical damage to their daughters or wives. They should avoid inflicting any kind of physical injuries."
Regardless the justification—any form of beating is violence. No matter how you want to spin it, this bill does not protect women. There is no justifying this type of madness. The men behind this bill need to check themselves because, in this day and age, no woman should have to endure such an absurd law.
Below are some of the photos from the series, in which the women are bravely speaking out against the bill with the trending hashtag #TryBeatingMeLightly.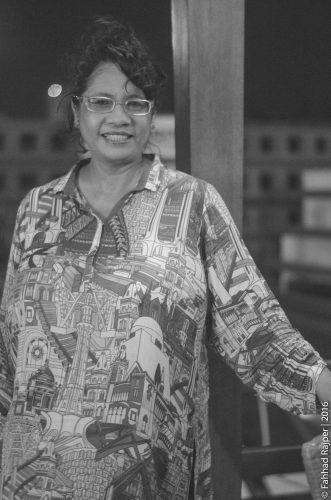 "#TryBeatingMeLightly and tell me if you would like yourself to be beaten up lightly?" – Farah S. Kamal, Education Consultant.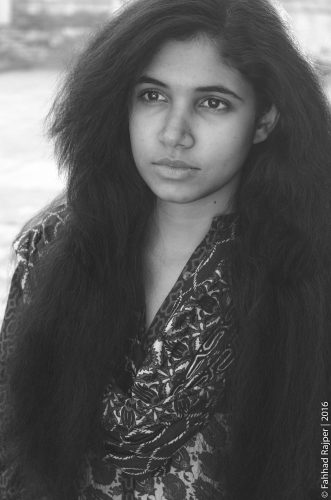 "#TryBeatingMeLightly – Tell me how would you feel if someone beats your daughter up lightly?" – Alvera Rajper, Medical Student.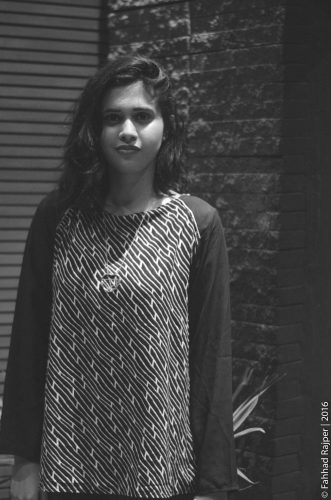 "I'm the sun. Touch me and I will burn you like hell fire. I am light, you will try, but you can never stop me. You can never contain me. I am the kind of woman they name hurricanes after. I dare you, #TryBeatingMeLightly" – Rabya Ahmed, Photo-Blogger.
"#TryBeatingMeLightly — beat me with your intelligence if you may. Beat me with your wit. Beat me with your smile. Beat me with your kindness. But if you dare to beat me even with a feather, I'd really beat the shit out of you. With love" – Sadiya Azhar.
#TryBeatingMeLightly and watch yourself reduce to just a little man.

— HUMAIMA MALICK (@HumaimaMalick) May 30, 2016
#TryBeatingMeLightly and wait for the day when your daughter or your sister will be beaten by someone.

— Nayab (@_nayabhoun) May 30, 2016
#TryBeatingMeLightly & I'll use your bones in my paye recipe.

— h🇵🇸 (@HHibaftab) June 1, 2016
"I am the kind of woman they name hurricanes after. I dare you, #TryBeatingMeLightly" #Pakistan

— Mona Eltahawy (@monaeltahawy) May 31, 2016
[All photos are courtesy of photographer Fahhad Rajper]