Dear "Fair & Lovely" Lightening Cream,
It's been a while since we've faced each other(see what I did there?), and I am proud of that. I want you to know—you've had a paramount impact on my teenage and early adult years. I remember standing in front of my bathroom mirror spending hours and hours of massaging your creaminess into my wheatish complexion, praying that one of these days I will be fair and lovely as the models in your generic commercials.
More importantly, I thought I would be as happy as they looked—spinning around, hair flowing in the air, and everyone turning their necks to watch them as they passed by. They always seemed to have that confident, yet, smug look on their face, knowing that it's their fair and lovely skin that is causing such mayhem on the streets.
Sadly, in spite of all of your promises, I never turned from dark chocolate to white chocolate, no matter how much milk I added.
What the hell?
I thought this was the beginning of a life-long relationship but only a few years down the line, I finally realized what a crock of shit you are.
I despise you. How could you do this to me? You said, "fair & lovely" time after time that I never realized it can be "dark & lovely" too.
After spending so much time, energy, not to mention all the money I invested in our relationship, I am finally at a point where it's time to say farewell to Fair & Lovely. I am still not fair but I am just as lovely as I ever was, and my WHEATISH skin is the wet dream of a tanning booth.
This letter is my declaration of good riddance. I only hope that you would stop your false campaign to whitewash the human race, and please, leave young brown girls alone. Let them live happily in their skin.
I have discarded all the remains of our false relationship into the trash. I hope I never come across you again, and perhaps one day someone will find you and dump a bucket load of brown into your "fair and lovely" mess.
Yours No More,
Wheatish & Lovelier
P.S. I hear Snow White is looking for a tanning booth to mask her connection to Edward from the "Twilight" series.
---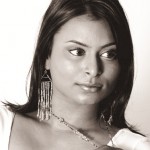 Gauthami Vemula is the founder and president of Color Me SAFE LLC. The organization works on bridging the connection between families of North Texas and the Child Protective Service System. She is also a child welfare consultant, activist, who raises awareness about child abuse and neglect while advocating for families going through child protection issues. She is actively involved in the community and serves on several boards, such as, Hope's Door, Empowering Women as Leaders, The Irma Rangel Young Women's Leadership School, HEAL, Against the Grain Productions, Chinmaya Mission of DFW, and Family Compass of Dallas, she recently joined Dallas Women's Foundation XIX Society. Vemula also has a passion for blogging, dancing, painting, traveling, theater.