by Kiman Kaur
This post was originally published on our partner website India.com:
Tuesday, July 28, 2015, was the day I finally saw the infinite intersections of so many of my identities in play. In the morning, I was participating in a rally to Stand with Planned Parenthood, and by nightfall I was sharing Langar with individuals across the nation on D.C.'s Capitol Hill.
Langar is Sikhism's 500-year-old anti-segregation movement, created to challenge restrictions made by caste, class, race, religion, and gender. This week, for the first time, I felt the connection and solidarity between my feminism and Sikhi. Although Standing with Planned Parenthood and Langar on the Hill are two different movements, which are driven by different incentives, my passion and love for both remain constant.
There is a clear parallel between the ending the war on *womxn and being the voice for marginalized Sikh Americans. We cannot begin to sit and eat as equals without fighting for the safety and empowerment of our womxn. One cannot exist without the other. I cannot exist without these intentions in my life.
While organizing this year's Langar on the Hill with the class of 2015 SikhLEAD interns, I knew that this event would mean so much more than sharing a simple meal, or educating people about Sikhi. Rather, to me, Langar on the Hill was an opportunity to be heard and be seen for all of my differently marginalized identities.
This event empowered me to use my voice and experiences to shed light to the Kaur narrative. I found a space to be the voice of my hard-working mother and father while also remaining true to myself and my personal beliefs.
From friendly interactions to interviews with reporters, I was intentional in keeping my family's journey at the forefront of everything I did. Langar has never been about the individual, it is always about community and sustainable relationships.
Although I found self-empowerment in everything I did, I never lost sight of remembering the community that enabled me to organize in D.C., in the first place. Yesterday, I saw my parent's beautifully curved smiles in all of the work I did, and their voices were never silenced or dismissed. Bringing this story, this voice, and this vision to D.C.'s Capitol Hill is exactly what it means for me to be a Sikh American and a feminist.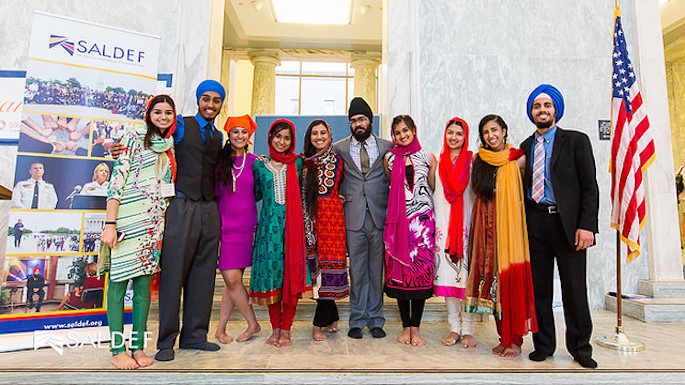 Although Sikh Feminism is relatively young in terms of having a collective consciousness and history, yesterday, it became so clear to me that my feminist drive has everything to do with the way I practice and relate to my Sikhi. Fighting for justice for womxn and engaging in a 500-year-old anti-segregation movement are inseparable. Sikh womxn are perpetually other-ed and exotified in the U.S.
It is essential to celebrate the diversity of Kaur narratives in order to properly deconstruct the violence Sikh womxn experience due to religious, ethnic, and gender minoritization. Critically understanding the experiences of our sisters and giving them space and love will enable individuals to have more intersectional conversations regarding compassion, peace, justice, and sustainability.
If there is anything Langar on the Hill left me with, it is a feeling of hope and empowerment. I feel hopeful to return to my community back home and share my experiences as a Sikh Feminist in the nation's most political city. I feel empowered that I was able to bring my family's voice and values to D.C. without letting go of my own vision and aspirations. The challenges were inevitable, but the beauty and experience of fighting to end the war on womxn while being the voice for all my silenced sisters was a blessing.
Thank you, Langar on the Hill 2015, and thank you to all those that listen.
*The "x" in "womxn" stands for many different identities, struggles, and movements; it is a more inclusive and progressive term. 
[Feature Image Photo Courtesy: SALDEF's Les Talusan]
---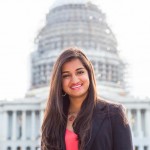 Kiman Kaur is pursuing a degree in gender studies and environmental and sustainable studies at the University of Utah. This Summer, alongside SALDEF's SikhLEAD Internship Class of 2015, she worked to organize a Langar on Capitol Hill and served the National Organization of Women (NOW)'s President's Office as an Intern.