by Poorvi Adavi
This post was originally published on our partner website India.com.
The current state of Indian culture in the U.S. is similar to that of a flaky pastry—while it may seem crumbly from the outside, within it lies a strong, deep-rooted essence of values and wisdom. There is no doubt that Indianism is a canvas of various shades of viewpoints, thought processes and lifestyles. However, there is a common thread that connects all of us desis—it is the spirit to succeed, excel and face even the toughest situations with immense courage and prudence.
I arrived in the U.S. on an H4 dependent visa, shortly after tying the knot with my husband. A few years ago, people on this visa status were not allowed to work for a salary, which meant you were financially dependent on your partner. It's true, that those of us in this situation do not walk into this arena of dependency blindly—we know about the consequences. However, when you are caught in a situation where all you can do is volunteer, cook, decorate your home, take long walks or wait for your husband to get home, loneliness starts to sting you.
When I first saw the neighborhood I live in, I thought it was like a movie set—almost too good to be true. I had never seen such unblemished, spotless, clean roads. It took some time for me to differentiate between the real and the reel scenes I had watched in Bollywood movies.
A week later, I heard a few people talking in Hindi in my neighborhood, and it was like music to my ears. I ran outside as though I had found a lost piece of precious jewelry. I was overjoyed to find that we had Indian neighbors—and it did not take much time for this woman to figure out that I was a newlywed from India.
One of the first things she asked me was, "You are a desi, right?"
It was the first time I had heard someone use that word. From that day on, I have been trying to fit into the desi community of the U.S. I have found that they are a lot different from the actual desis living in my desh, my bharat.
To me, being a desi in this part of the world has meant wearing typical embroidered Indian salwars and kurtas, visiting Indian grocery stores every week, and trying to make other desi friends. From the moment I arrived, these were the only ways I could meet people of my kind—or at least that is how it seemed.
To get into the desi groove, becoming a part of Indian community potlucks, in particular, was a must. At these gatherings, mostly Indo-American foods, such as Indian versions of pasta, or creamy, rich curries without too many flavors, are served because Indians living here usually prefer the mild taste.
I began to realize that Indianness in the U.S. is like a cocktail—the lines between the Indian and American identities we carry have seemingly merged together into one.
A year after moving here, after taking a course in business management, I entered the U.S. job market.
Coming from a non-engineering background, the companies I worked for were mostly marketing and PR-related—which meant that these companies are comprised of mainstream American women. In some places, I was the only Indian. Some of my co-workers embraced me with open hearts and minds while others took a dig at my "alien" identity. On a few occasions, for example, I would bring sandwiches to work for lunch because the aromatic fragrance of the sambhar I carried in my lunch box bothered a few of my colleagues.
My journey of finding my place as a desi reminds me that each person's strength lies in the identities that make us who we are. As immigrants, we are a part of a Diaspora—but while trying our best to fit ourselves into the Western desi ways of life, we must not forget who we are.
Superficially, it seems like dressing up in Indian clothes and eating Indian food forms Indian culture. However, attire and food are only the tip of the iceberg. I see that a lot of Indian parents here make it mandatory for their children to visit temples and sing bhajans. We must know that the real meaning of being desi—and in capturing the essence of Indian culture—is not just about reciting shlokas, but actually understanding their meaning and practicing it.
---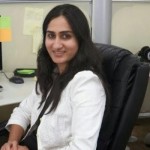 Poorvi Adavi is a freelance web content writer and editor in San Diego, CA. She is inspired by observing people around her and being aware of things happening in the world. She has completed her Masters in Communication from Christ University and also has a Business Management Certificate from UC San Diego.