by Tania Rahman
This post was originally published on our partner website India.com:
The following profile is part of the Urban Desi conference/concert series. Produced by Desi in NYC and presented by India.com, Urban Desi is a one-of-a-kind, two-day event in New York City featuring 20 global South Asian artists for an exclusive conference and a state-of-the-art concert in Times Square on March 24th and March 25th, 2016. For more information and advance tickets, visit UrbanDesi.org. And be sure to use promo code BG2016 for 10% off. #UDC0216
With the length of one arm covered in a sleeve of tattoos and rarely seen without sporting a fitted hat worn low over his visage, Kaly appears to fit right into the hip-hop scene at first glance. The east coast-based rapper often discusses the struggles of his upbringing in a working-class family in his lyrics. What sets him apart is also his unique experience as one of the few Indian rappers in the scene.
Kunal Patel, who goes by Kaly, looks to 2Pac and DMX as his early influences in music.
"I was introduced to hip-hop via my cousins," he said, citing DMX's 'It's Dark and Hell is Hot' as the first rap album he'd listened to. "Blame it on Bollywood, I used to write a lot of poetry when I was younger—I figured that was the way to a girl's heart."
Even with women on his mind, Kaly is careful to avoid using females as one of the central topics of his music.
"I think there is entirely too much dancing, sex, drugs and bowties in the game right now.  Don't get me wrong – I'm not saying that sh*t shouldn't exist, I'm just saying there's too much of it," he said.
Instead, he uses his personal experiences to shape the content of his songs.
"If it hasn't happened to me, I can't make music about it," he said.
In the same vein, he stresses the importance of being able to appreciate a variety of genres, name-dropping artists like Chumbawumba, the Spice Girls, and Tal Bachman.
"Listening to all of this stuff gives me a deep appreciation for how music affects so many different types of people. It helps me remember that the goal is to affect as many people as possible; to be universal," he said.
As an Indian rapper, Kaly acknowledges the hardships of being brought up as a first generation American. His immigrant parents had little to their name when they moved to the United States; Kaly's website indicates his birth as being introduced into the world with the umbilical cord wrapped tight around his tiny throat. Having survived, he was raised in "a modest one-bedroom apartment furnished only with a toaster, a black and white television, and a mattress on the floor."
He notes the pride that he feels as a result, calling Indian culture "one of the oldest and most beautiful."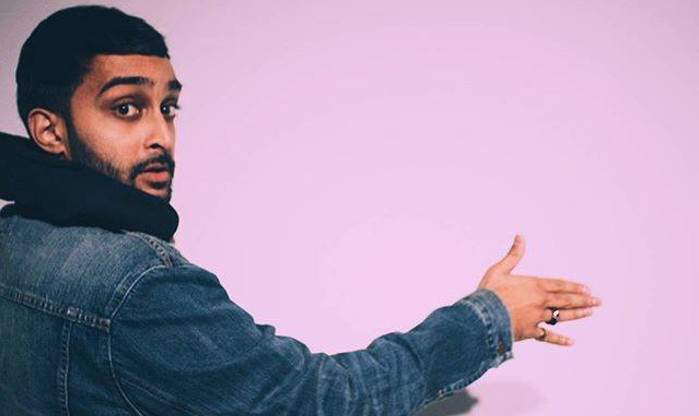 [Via Facebook.com/Kaly]
"I am different than the rest, I am something that has not been seen before, and I am proud of that. My culture is what built me," he said.
Though Indian values taught him perseverance and determination in pursuing his goals, Kaly admits that his heritage acting as an obstacle in his career at times.
"It's not exactly looked highly upon when you decide to pursue artistic endeavors.  Nothing about that screams 'hard work' to an Indian parent. A lot of that pushback since I was young has shaped me and the music I create today. My goal remains to change people's perspectives about what Indian people can do," he said.
That's notwithstanding many other challenges he has faced in his pursuit. Exploring uncharted territories for South Asians is no easy task; he says that sharing the same ethnicity as other artists, producers, and managers did him no favors, as identical skin colors did nothing to ease reluctance in working alongside one another.
"People don't like what they can't understand. They don't like being made uncomfortable," he maintains.
Despite the obstacles, Kaly has achieved success in his endeavors. His very first single Politics Pt. 2, straight out of his first "cohesive album," is his most popular track to date. He uses a sample from music in "Bombay," a 1995 Bollywood film.
The song is an ode to the strife that many South Asians face in the wake of stereotypes, as well struggles that are shared by others who are discriminated against regularly.
"No matter your religion or culture, if you look a certain way, you're going to be looked at very suspiciously today.  It's a powerful track and, line for line, I still don't think any other brown artist has spoken about this topic or said the things I went on record to say—'I'm just like you, I got a fear of flying,' Kaly said.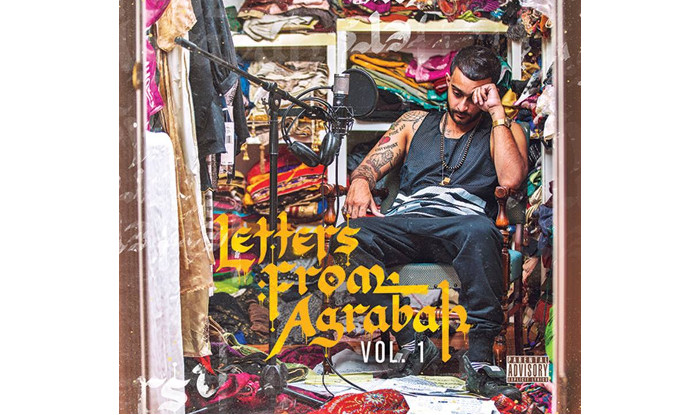 [Via Facebook.com/Kaly]
Kaly dropped his most recent album, "Letters from Agrabah," in 2015. In between then and his first album, "The Flight," he gained significant experience while in the industry, such as learning the extent of the work involved in releasing a project in-house, as well as in performing.
"Performances are always nerve-racking," he said. "It's especially hard when you are a relative unknown, and when you're trying to reach for something different than everyone else."
Though he does not perform often, he said he has grown more confident onstage.
One of the most important lessons he has learned while in the music industry is one that many can relate to—stop heeding the opinions of others.
"I am the happiest when I am creating, and I could care less what anyone else thinks," he said.
---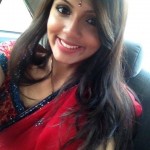 Tania Rahman is a creative hybrid who enjoys lively debates about economic inequalities and using words as her weapon of choice. A Bronx native whose roots trace back to Dhaka, Bangladesh, she is a recent college graduate pursuing opportunities in digital media. She relies almost entirely on coffee to function and has a rather unhealthy obsession with her two cats. Follow her blog, where she actively discusses the portrayal of racial conflicts in the media.