by Ravleen Kaur
I still remember the day I heard about the shooting at the Oak Creek Gurdwara in Wisconsin. We had just finished langar and were leaving the New Orleans Gurdwara when the worst possible news began popping up on my phone screen. I couldn't believe my eyes. I wanted to pretend it wasn't real, but four years later I still pull up to my Gurdwara wondering if we'll be safe today. Sometimes I can't focus on kirtan because my eyes keep wandering to the prayer hall entrance. Thankfully, I am able to breathe a sigh of relief when the services are over, everyone is alive, and we leave feeling whole and blessed.
But that wasn't the case four years ago for the Oak Creek Sikh community.
On August 5, 2012, 40 year-old Wade Page stormed the Sikh Temple of Wisconsin in Oak Creek, WI. The gunman, who had several ties to White supremacist groups, shot six sangat members dead while injuring four others. According to the FBI, Page killed himself after being shot in the stomach by one police officer. While Page went on his terrorist killing spree, many innocent Sikhs huddled in the bathrooms and sought cover in other inconspicuous places.
Of the six Sikhs murdered, one of them was the president on the Gurdwara, Satwant Singh Kaleka. In an attempt to humanize this tragedy through the voice of an Oak Creek sangat member, I found the opportunity to ask Kaleka's nephew, Arshdeep Singh Dhaliwal, some questions. Dhaliwal was on his way to the Gurdwara when he heard about the gunman opening fire. He described it as the longest nightmare, the kind of nightmares he had "heard of on the news all over the world – of shootings, terror attacks, and hate crimes – but never thought would happen to [him.]"  
Four years later, many young Sikhs are still reflecting on the massacre. How has this changed the way our country views race and religion relations? Have Sikhs organized to become vocal advocates in their communities to protect themselves and educate non-Sikhs? Are Americans making conscious efforts to educate themselves and others in order to not incite further violence against innocent minorities?
No one Sikh is going to have the same answer. As Dhaliwal reflects on these questions and his personal experience, he thinks the massacre shifted the way Americans view race and religion relations —it's caused some of us to be more cautious and sensitive before making assumptions of someone's identity.
The Sikh community in Oak Creek is doing whatever it takes to keep everyone safe, such as hiring a security guard, improving camera technology, and installing auto door locking. Furthermore, he asserts that there is a need for systematically improved background checks without compromising Second Amendment rights. Deep down, I wish we didn't have to live in fear and take these precautions, but as someone who was robbed at gunpoint, I agree. We only tend to see the importance of gun control and harsher punishments for misuse when we become victims of these kinds of tragedies.
He further states that as our society radically changes, religious minorities become more visible, and strides are made for the LGBTQ community, it is important to teach younger generations to be more accepting and non-judgmental. We cannot forget the intersectionality of all these issues. We cannot dwell on the "but we aren't Muslims" rhetoric. A person cannot simply say that they are "not thing A" and expect people to magically understand who they really are. Things communities can do to uplift one another define who they are. We must explain that there are people who do horrifying acts of violence, but those people do not taint the reputation of a community as a whole. When verbally attacked by racists, we must be prepared to enlighten that person on who WE are, not what we aren't, as a religious community.
And while Dhaliwal positively says that his community has decided to bounce back from this tragedy by being more vocally active through organizing fundraising events and free events, such as the annual Chardhi Kala 6K Run/Walk held in August, I can't seem to forget about all the verbal and physical attacks that Sikhs have endured since that fateful day. I try to match his optimism, and these Sikhs' names come to mind:
I feel like the Sikh community in Wisconsin, and the Sikh communities all over the USA, have tried so hard to educate their fellow Americans about Sikhi. Sikh representatives were featured on CNN. Sikh students are participating in Interfaith events across college campuses. Sikh Studies programs have been founded in university departments in California and New York. The Sikh Coalition has taken prompt action against reported hate crimes. All of this progress on our part but Sikhs still face discrimination every day. We don't live in a post-racial or discriminatory society. We don't live in a colorblind society. The over 800 biased attacks against religious minorities since 9/11 attest to that. The six major, amongst many other unreported, instances of hatred toward the Sikh community in the last four years attest to that.
You would think that after the murder-suicide in Oak Creek, American society would open its ears, listen to the news, and learn. I often wonder if our efforts fell short (they didn't) or if America lacks the desire to learn?

One time, a professor asked me why Sikhs didn't focus on educating the community – as if others' ignorance is our sole responsibility as a Kaum, or collective Sikh community. As if education isn't the main thing Sikhs do. As if our community doesn't have other internal issues to focus on. I'm sorry that we are the world's 5th largest religion but American textbooks won't give us more than a paragraph. I'm sorry American politicians won't come to our Gurdwaras or Harmandir Sahib to learn from and about us.
Regardless, I'll say that Sikhs really have remained in Chardhi Kala, or high spirits, since the massacre. It's an uphill battle for us, but the community has used this tragedy as a springboard into government and political affairs and has increased its presence in social and community service. That's the thing about Sikh communities – we take whatever bad situation is thrown at us and mold it into an opportunity that we can positively take advantage of, not just for ourselves, but for the betterment of our collective, intersectional communities.
The fourth anniversary is a reminder of what happened that day. Its purpose is to chronicle the massacre itself and the many hate crimes that followed. May we never forget the lives lost that day, and may we never forget to keep fighting for representation, sarbat da bhalla (welfare for all), and radical love in this country.
---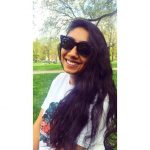 Ravleen Kaur is a student at The Ohio State University studying public affairs and public health. Her hobbies include drinking over-sweetened coffee and performing bhangra in public spaces. She is currently planning to run away from her home state in the Deep South and eventually work in the public health field.