by India Boulevard – Follow @IndiaBoulevard
The following post is brought to you by our sponsor, IndiaBoulevard.com— a curated marketplace for Indian fashion. All the images below are courtesy the IB team. 
We think one of the best feelings in the world is when your best friend tells you that she's getting married! It's like this rush of mixed emotions when you hear about this wedding— happy, sad, nostalgia, and sheer EXCITEMENT, all at once! What is she going to wear? Who should you suggest as her makeup artist? How can you make her look and feel like the most beautiful bride in the world? It feels like it's your job to make the whole experience perfect for her, from start to finish. After all, you can't always walk around telling others, hey, mere yaar ki shaadhi hai.
With that laundry list of thoughts and duties, it's safe to say that with your BFF's wedding comes with a lot of responsibility. There's also the hustle-bustle of being the quintessential bridesmaid (or maid of honor); clearly, it's your job to hold the bride's lehenga while she uses the bathroom, and wipe those tears just in time to avoid any mascara/eyeliner from smudging. Your responsibilities towards your bestie on her wedding are covered, but what about yourself? As the best friend, your need to feel, and LOOK, on point, right?
It's totally acceptable to go ahead and splurge a little on your own outfits and accessories to make a statement on your best friend's big day—but that doesn't go to say that you totally outshine the bride, or wear something completely unexpected. Now, this is important to reiterate because as much as you may think this is impossible, real life events say otherwise.
Besides outshining the bride there have also been situations where people just didn't get the wedding memo and showed up in something totally inappropriate.
So, in light of all these mishaps and the fashion faux pas moments, here's a courtesy list of things you should NOT wear to your bffl's wedding—and trust us, we're really sparing the bride the horror!
1. The Color White
Attending a desi wedding? Don't kill the vibe by wearing anything plain and in the color white (even if it's accessorized). Instead, join in on the vibrancy that is the EPIC Indian wedding! Don't believe us when we say people have worn plain ol' white to a South Asian wedding? Here's a first-hand account from one of our very own BGs:
"I've seen a girl wear a plain white sari to her friends wedding. She wore some crazy jewelry to dress it up but it was still a terrible idea."
2. A Wedding/Bridal Lehenga
Believe it or not, but this has happened. And apparently (unbelievably) it's a common practice for many women out there. We can't fathom why someone would purposely go out and spend the time and money on buying a full wedding outfit to wear to someone else's big day? There is NO bigger way to outshine the bride than to make your own flashy entrance in a complete wedding ensemble (and at this point, it doesn't even matter if you're jewelry isn't heavy)! We would even suggest staying away from the classic bridal colors—red, pink, and even gold.
And now for some stories to put the aforementioned choices into more perspective:
"I've seen aunties at weddings wear full bridal attire and bridal jewelry. I'm thinking like Aunty chill , you had your time!"
And if the aunty that BG Sabrina is referring to (above) isn't enough, how about the accounts of the boastful one below:
"I've seen a woman go out and buy herself a straight up bridal outfit to wear to her friends wedding and she took pride in outshining the bride."
Way to steal the show, girl! You were definitely the talk of the town after that mistake.
3. The Bridal Accessories
If you think it's okay to wear your old bridal jewelry to your bestie's wedding, please think again. HER big day is not YOUR opportunity to recycle jewelry that can possibly outshine the bride. One bride shares her first-hand experience with a friend who clearly over-accessorized, and she definitely wasn't happy:
"A friend wore bridal bindis (over the eyebrows) to my nikaah. My video guys deliberately didn't get her in any footage because they were so mad she did that!"
Well, definitely serves her right!
---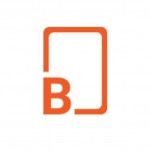 IndiaBoulevard is a curated marketplace for designer fashion. We connect customers from all over the world with a variety of designers, to make custom-made outfits. We believe that every person is unique and has a personal style. Our team combines your style inspirations with your spending preferences to customize the perfect design for you. Our mission is to make designer wear accessible to everyone everywhere.