As a child, I was obsessed with reading books, so I want to instill the same habits in my son. I am always on the lookout for new reads that can help build my son's vocabulary and open his mind, which is exactly what Sonia Panigrahy's book, "Nina the Neighborhood Ninja" does.
When I pick up a book for my son, I often tend to choose books that have male characters as superheroes. But I don't want my son assuming that only men can be superheroes who can save the day.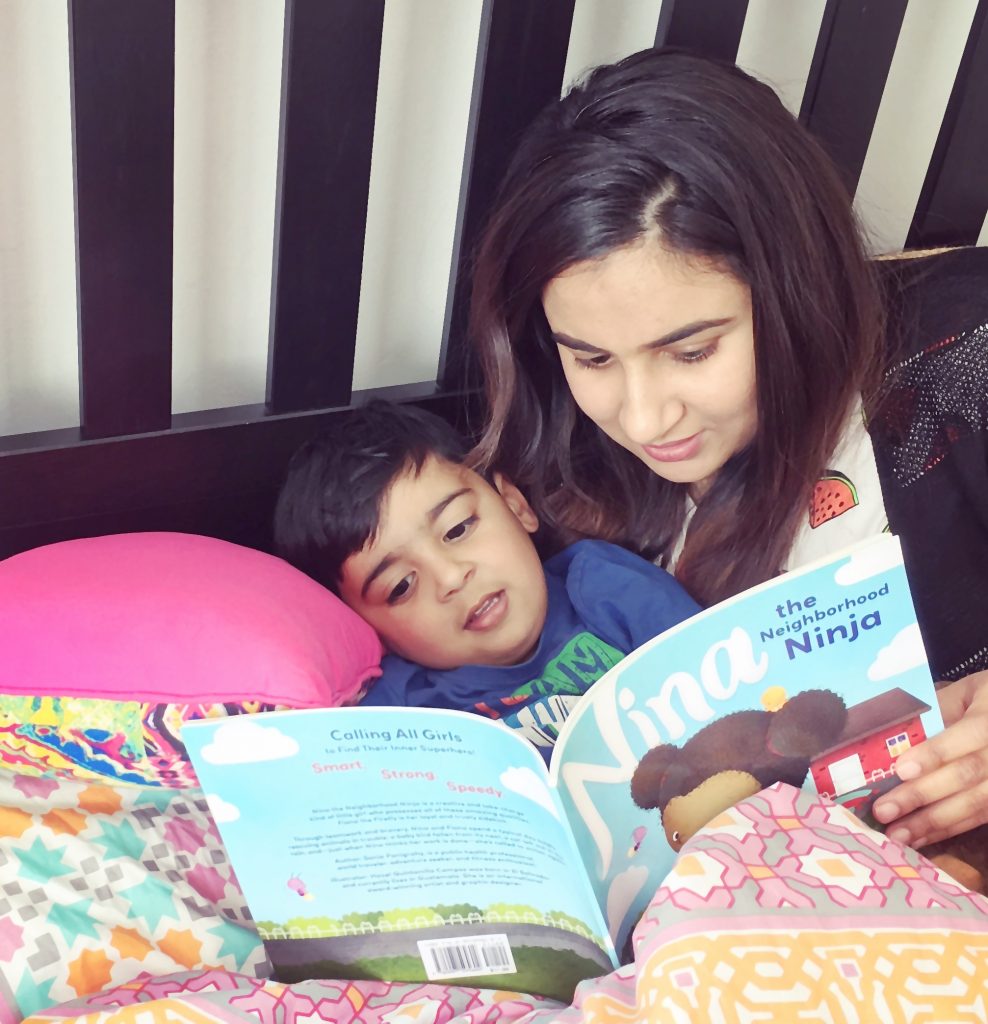 Panigrahy, who grew up learning about Hindu mythology, said she couldn't relate to any of the superheroes. After unsuccessful attempts to find a young girl superhero protagonist on the pages of a book, especially one of color, she gave up and created her own.

"While browsing through the colorful spines of children's bookstores, I found that the books on the shelves were perpetuating social inequality," Panigrahy said. "I continually noticed that it was much easier to find empowering books for boys than for girls. There were plenty of adventurous male characters to choose from, but when I searched for similar stories for young girls, I found the selection dismal. It was heart-breaking knowing how empowering books can be for children, but realizing for girls, many books were doing just the opposite."
The story is about a girl named Nina, a creative and take-charge kind of little girl who is smart, strong and speedy, who comes from an ethnic background and has a loyal sidekick by her side, Fiona, the firefly. Nina and Fiona spend a typical day boldly rescuing animals in trouble: a baby bird fallen from its nest, a cat left out in the rain, and — just when Nina thinks her work is done — she's called to action again!  And at the end of the day, after she unwinds from her days work, all the animals come down to thank her for all the help.
I especially loved how the ending of the book is interactive. It asks you to pick a super power and of course, my son conveniently chose a super muscle power.
Nina's ethnicity as been depicted in such a way that you can relate to her even if you're a Latina/Hispanic, black or from a South Asian background. It gives a break to all the fairies and princesses trying to find their prince charming and instead, it shines a light on strong, independent girls who know how to handle a predicament.
After reading the book, Azlan immediately wanted to rush to the playground 'on a rescue mission like Nina and save the animals calling out for help'.
I think this book is absolutely well written for ages four and above, perfectly aimed for both, boys and girls. It provides a positive portrayal of little girls as both smart and strong, which is especially important for young boys to understand while emphasizing the importance of kindness and teamwork.
Purchase a copy of the book via Amazon today!
---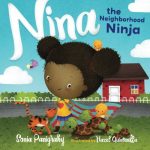 Nina the Neighborhood Ninja was created out of Sonia's lifelong love of reading. As her family and friends begin to have children, she looked forward to sharing this love with them. She believes that books are a powerful way to empower impressionable young minds. Sonia was surprised that she could not find books for girls ages 3-7 years that realistically identified females as intelligent, physically tough, brave, and adventurous. She was disappointed that girls continue to be excluded from the heart of the superhero story. After unsuccessful attempts to find a young girl superhero protagonist on the pages of a book, especially one of color, she gave up. Then she created her own.