by Syeda Hasan 
This post was originally published on our partner website India.com:
A little over a year has passed since Nina Davuluri became the first Indian-American to win the Miss America pageant. How has the 25-year-old's life changed since she won the crown and gained international stardom? Davuluri said the past year has certainly kept her on her toes.
"I've traveled a little over 210,000 miles during my year of service as Miss America, which is almost the distance to the moon, to put it in perspective," she said.
Davuluri has toured the world as a public speaker. It can be difficult for any woman on-the-go to manage her busy lifestyle, but Davuluri said she tries to remain flexible.
She does not travel with a hair and makeup team, and she said she mostly gets ready for events on her own. She stays on top of her fitness routine by working out to Jillian Michaels DVDs in her hotel room.
[Photo by Donald Bowers/Getty Images]
So, what keeps Davuluri going through the constant travel and public appearances? She said it is more than just the glamour, she is committed to using her position as Miss America to support the causes close to her heart.
"I'm constantly thinking about my platform, which is celebrating diversity through cultural competency," Davuluri said. "I'm also promoting women in STEM education, science, technology, engineering and math, having a STEM degree myself."
Every Miss America contestant is required to choose a platform which they pledge to promote during their year of service. Davuluri said as a South Asian American, cultural competency was the clear choice for her.
"My platform is something I've essentially been promoting my entire life," she said. "It's not about just talking about diversity, it's about having hands-on activities to engage with."
As Miss America 2013, Davuluri has worked to reach as many people as possible with her cause. She partnered with the Y.M.C.A. to organize diversity workshops for kids. She also launched Circles of Unity, a project which encourages students to use social media to spread cultural awareness and combat ignorance.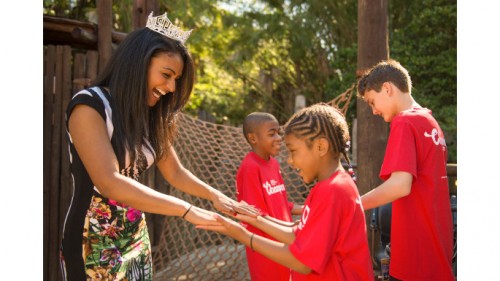 [Photo by Handout/Getty Images]
"Whether it be learning a different language, a new instrument or even something as simple as trying a different cuisine, those are all things that children can engage with apart from just sitting in a lecture," Davuluri said.
Her victory in September 2013 was a ground-breaking moment for South Asian Americans, but it also set off a flurry of racist backlash on social media. Critics misidentified her as Arab or Muslim. Some even called her a terrorist.
Davuluri, unfortunately, said she wasn't surprised. She faced those negative comments on a smaller scale when she won Miss New York earlier that year, but she handled the hostility with the poise of a true beauty queen.
She said she wants to continue to encourage other first-generation Americans to test the boundaries and chase their dreams, whatever they may be.
"I remember watching those pageants and thinking that could never be me," Davuluri said. "For every negative comment, I saw this year, I have received so many positive and encouraging comments."
[divider]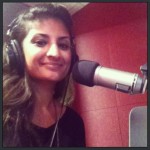 Syeda Hasan is journalist reporting for Brown Girl Magazine and Houston Public Media News 88.7, Houston's NPR station. She is also the host of BG's podcasts. Syeda is a news junkie who loves non-fiction, from documentaries to the Real Housewives. She is a proud Texan and Longhorn with a mild obsession for all things French. Syeda has previously reported for the Daily Texan and KUT News in Austin.