by Sneha Goud – Follow @Sneha_Goud
"Lipstick Under My Burkha"
The 17th annual New York Indian Film Festival premiered with the film, "Lipstick Under My Burkha," originally banned in India. The Central Board of Film Certification cited "sexual scenes," "audio pornography," and a "lady oriented" story as reasons for the ban. The film has been shown at film festivals across the United States and after editing certain scenes, an appeals board reversed the ban in India.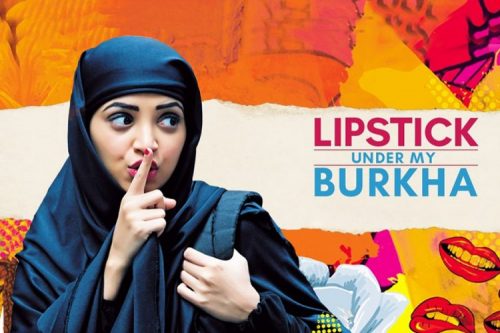 While "Lipstick" (which we also saw at the Indian Film Festival of Los Angeles, or IFFLA earlier this year) does involve four women exploring their sexuality, none of the graphic scenes feel gratuitous. Each of the four women profiled, including the titular character who wears a burkha around her family and sheds it on her college campus, are at different stages in their life but all are fighting against society's expectations. The narrator reads passages from a romance novel read by a widower in love with her much younger swimming instructor though the book's events also relate to the engaged woman in love with another man and the conservative Muslim woman whose controlling husband refuses to use birth control and forbids her from working.
Each woman's story feels familiar and even viewers who didn't grow up in small town India will likely find themselves nodding and laughing throughout. The banning of "Lipstick Under My Burkha" unfortunately deprived women (and men) of a frank, touching story about the universal desire to belong somewhere and to someone.
"Mostly Sunny"
"Mostly Sunny," a documentary following adult film star Sunny Leone's transition from porn star to Bollywood star, is unfortunately mostly surface. Though Sunny (born Karenjit Kaur Vohra) spends most of the film talking to the camera as she travels the world working, she rarely delves into deep retrospection, instead highlighting the difference between Indian society embracing her while the Indian American community shuns her. The most emotional scenes describe her deceased parents' premature deaths. Sunny's younger brother (also named Sunny) is supportive of his sister's career but breaks down when he reveals his mother's alcoholism deepened as Sunny's career grew. Sunny herself is flummoxed when asked what she will tell her future children when they ask about her appearance in pornographic films. "Mostly Sunny" would be far improved if the film dove deeper into the price of Sunny's success.
---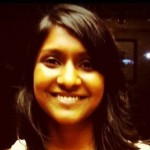 Sneha Goud recently graduated from NYU with an MA in public administration. Follow her on Twitter @sneha_goud for more thoughts on reality television, feminism, and all things South Asian.