With 2016 at an end, we all need some help picking out the perfect outfit to wear this New Year's Eve as we go out and celebrate tonight. A lot of glitter and a lot of glam is what our favorite Bollywood fashionistas have always taught us. So let's follow in their footsteps and look like we own the dance floor.
1. Kareena Kapoor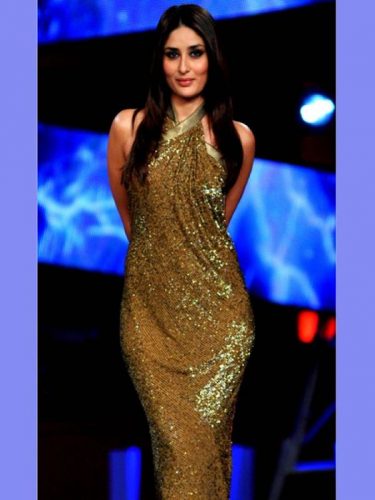 Our "bebo," Kareena Kapoor in a golden sequence dress is super easy to find in any store. It's simple, yet stylish and worn with a red lip is perfect for a night out. I would have put my hair up with this dress instead of down, just to give the whole outfit a bolder look.
2. Alia Bhatt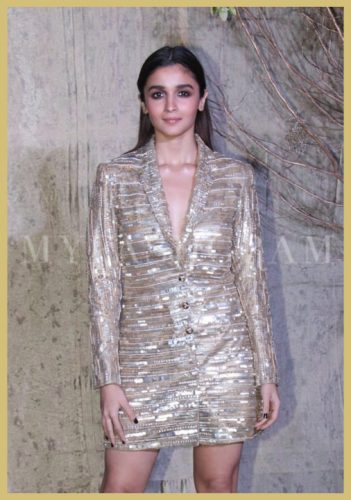 The Dashing Alia Bhatt, in a structured suit dress is a huge ongoing trend this year. This dress suits almost any body type and you won't have to go to heavy on the accessories either unless you find this dress in a plain bold color instead of sequence or a print. Make sure to wear this dress with heels, flats won't do this dress justice! Sorry ladies!
3. Deepika Padukone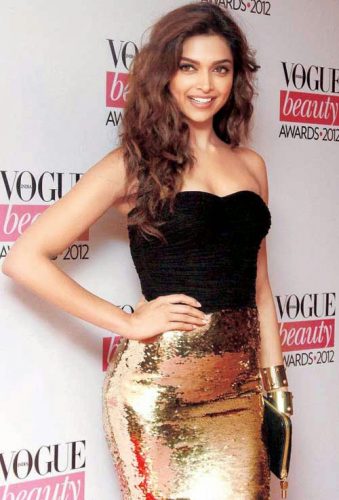 Goddess Deepika Padukone rocks a gold shimmery skirt with a crop top that can be tucked in. She styled this outfit with soft curls, making this outfit perfect for a party you know you'll be dancing at all night. If you can't find a dress last minute, skirts like Deepika's can be easily found in almost any store guaranteed.
4. Priyanka Chopra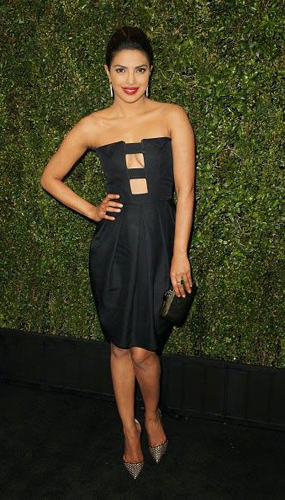 You can never go wrong with wearing a little black dress. We all have one in our closets in case of emergencies. Priyanka Chopra looks chic in this strapless black dress, showing of her curves making her look confident and sexy. This outfit can be a show stopper at any New Year's party you go to.
5. Shraddha Kapoor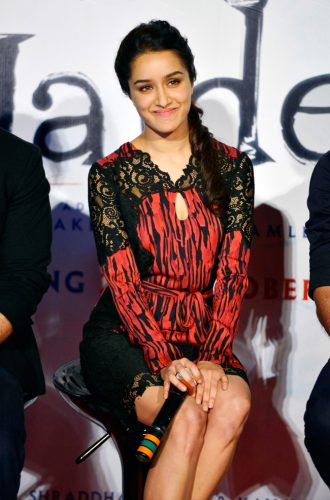 A little lace goes a long way, as we see with Shraddha Kapoor's dress. It's a simple design, but the lace with the print is what makes it an evening outfit. I would wear this dress with loose curls and this could be perfect for a house party on New Year's or pair with a black stiletto and you can transform it into a night out.
6. Anushka Sharma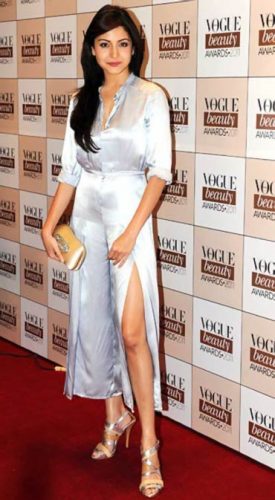 We all know when we're feeling lazy, a jumpsuit is the safest and easiest outfit to wear. Anushkha Sharma's wearing a silk silver jumpsuit with a slit on the side to really give it an edgy look. It's so simple, yet with a right pair of heels and the pop of color with the right clutch makes this an ideal outfit for a great night out. You'll also feel comfortable moving around in this outfit. Classy and elegant, you look great Anushka!
7. Sonakshi Sinha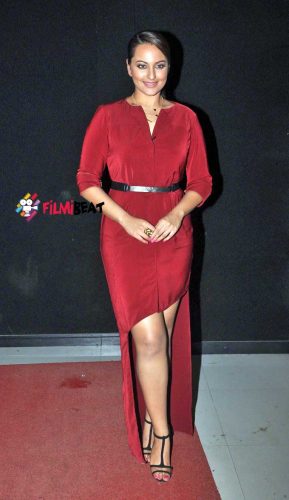 Sonakshi Sinha always wears the right cuts embracing her amazing figure. This dress is so chic, being a high low (which I love). I think this is the perfect dress to wear to a classy New Year's party. Everyone's eyes will surely be on you! It's easy to wear and with your styled up or down depending on where you are going, either can work with this outfit. Again, this is a dress you can also easily find in any store near you.
Hope our Bollywood fashionistas will help guide your achieved look this New Year's Eve. Make us proud and slayyy ladies!
---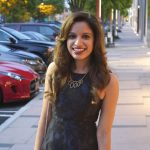 Tayeba Hussain is a native New Yorker, with dreams of becoming a talk show host with a giant cliché coffee mug one day, a la your next Tyra Banks, or Ellen DeGeneres. She's in love with all things media and has also been published on MTV news. You can check out her MTV articles here, and follow her on Instagram @simplytaystyles101.