by Bandar Foods
The following post is brought to you by our sponsor, Bandar Foods— a culinary brand motivated to infuse South Asian flavors into the American palette. 
So we have good news and bad news. And yes, this post is about naan, but we'll get to that in just a minute. 
The good news—Indian food is on the rise in the U.S., and it's coming to a corner near you. Forget Taco Tuesdays, and say hello to the next big thing in the making: "Sarsoon Ka Saag Sundays." (*Pause to imagine.*)
The bad news? Well, you're going to be THAT person who's expected to explain all those wonderful flavor explosions to your friends who are, well, new at this. Some of it will be easy— "No, not everything is a curry" and "Yes, it's spicy but don't worry just look for the raita" or, "Naan has a short A not a long A sound"— that sort of thing.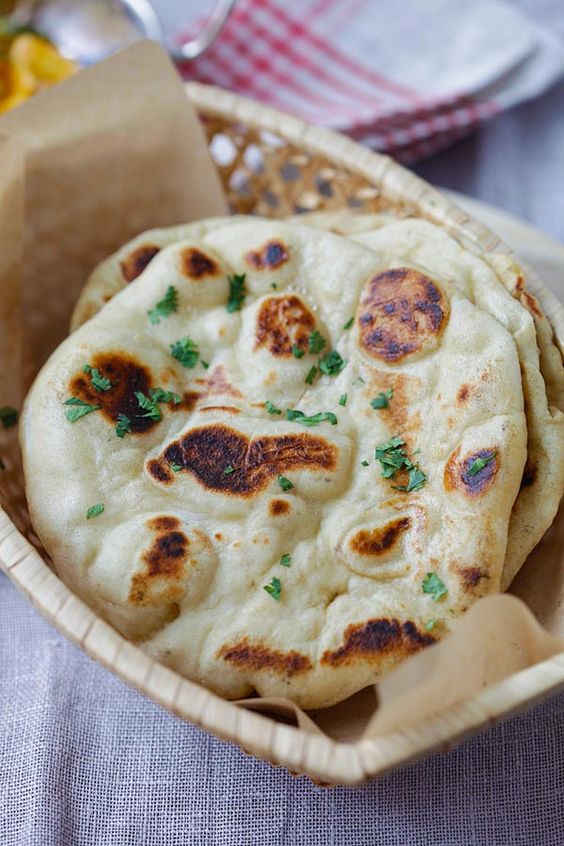 [Photo courtesy: Pinterest.]
But some of it will be hard, and let's use the mention of "naan" from the list of explanations above, as an example. Take a moment and think—if a non-South Asian friend of yours asked what made naan any different from pita bread, could you provide an answer? We sure can't. And if for some intelligible reason you CAN, then congrats on basically being Sanjeev Kapoor.
For the rest of us, here are the quick hits:
Naan is older than you think
The first basic naans started popping out of the oven around 2,500 years ago, around the same time that Confucius and Gautama Buddha lived. Also in bread-related news from that time period: An Indian poet named Panini starts to formalize Indian linguistics, but we digress. Naan was a staple of many historic kingdoms and cultures, with famed Sufi poet Amir Khusrou describing its multiple varieties and cooking styles.
Yes, it's different than pita bread and waaaay different than roti
Okay, we're going to get through this one real fast. When you're making naan, you mix dahi (yogurt) into the dough to help soften the texture and allow it to "bubble" when cooking. Roti is made with unleavened flour, and naan typically uses yeast or baking soda to ensure the final product is soft and fluffy. Basically, they're all breads with different ingredients.
There's a good reason it's served in most Indian restaurants in the U.S.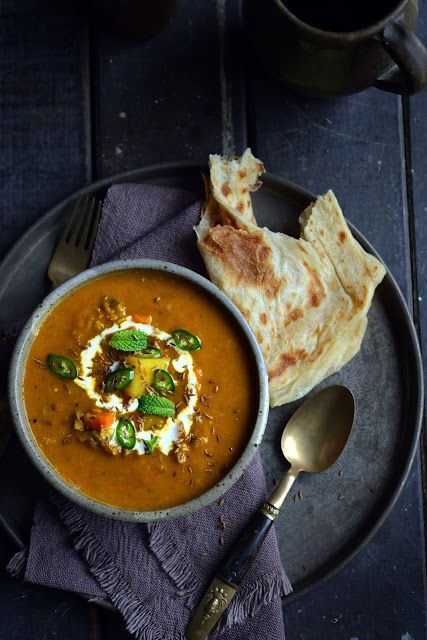 [Photo courtesy: Pinterest.]
There's a reason hipsters go crazy looking for "authentic" restaurants in the U.S. It's because most "ethnic" restaurants follow a set pattern for what to serve. For Chinese cuisine the trend was set years ago by the popularity of Cantonese food. Indian restaurants similarly stick to the "Mughal" tradition— think thick and rich curries, samosas and kebabs for miles, and proteins unfailingly roasted in a tandoor. Of course, the center to these items is naan, which is how it's risen to become the symbol of Indian cuisine abroad. Yes, dosa, kulcha, and luchis are all popular at home, but only naan seems to have broken through to the level of General Tso's chicken.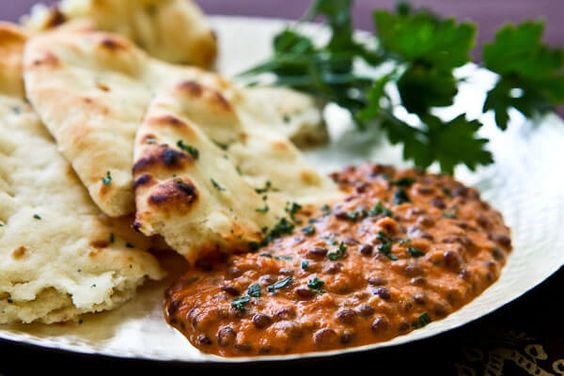 [The pairing of a rich curry with a soft naan will always have you craving more of these Mughal-inspired meals. Photo courtesy: Pinterest.]
Naan, like Indian food, is becoming cool again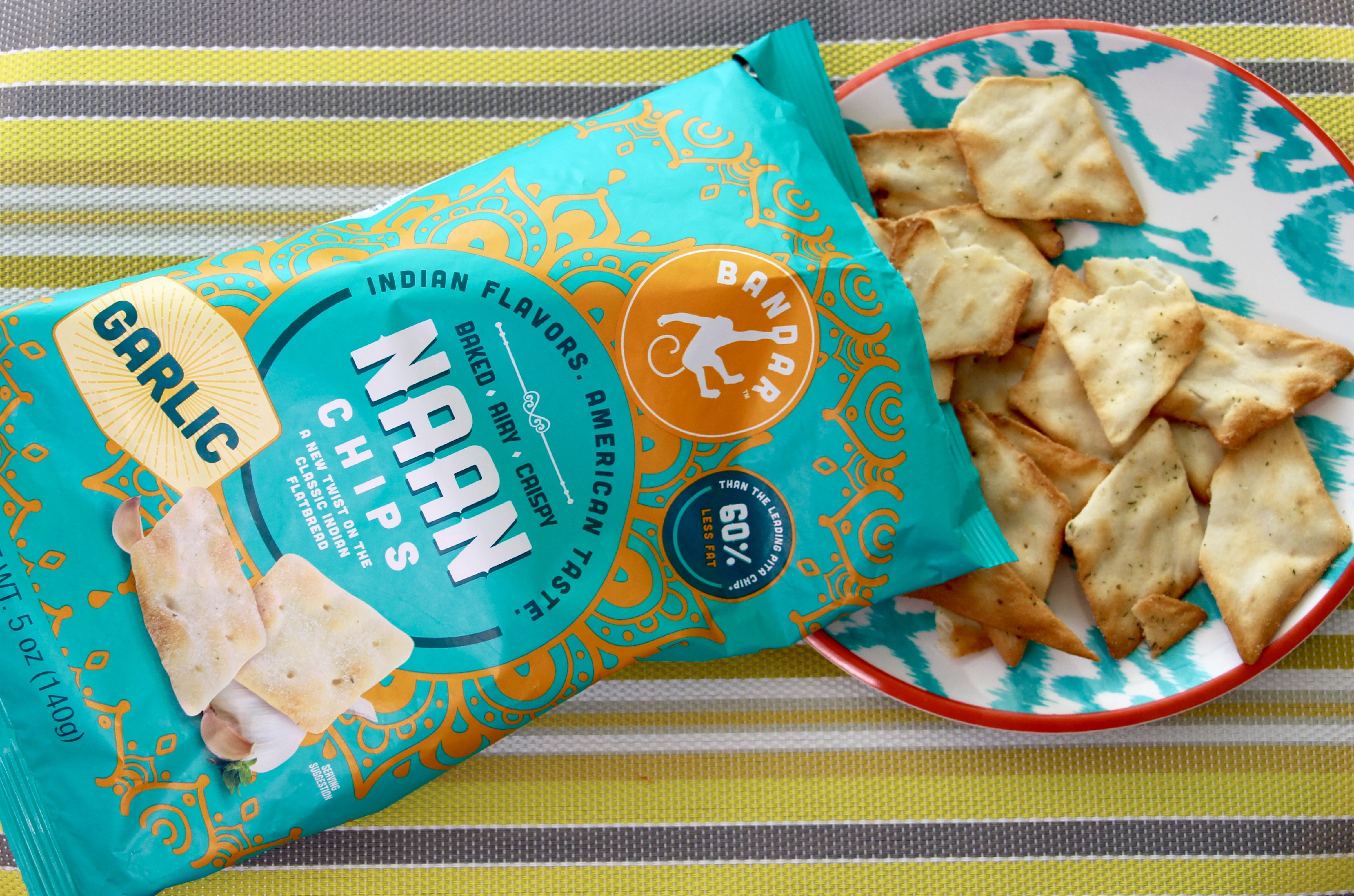 [We're helping make naan cool again—check out our innovative idea on how you can snack on naans all day! Photo courtesy: Bandar Foods.]
Turns out naan's got plenty of tricks up its sleeve that you haven't seen in the past 2,500 years. Hip food trucks all over the U.S. are putting everything from chimichurri to kimchi in "naan rolls." Restaurants are coming out with concepts like "naan burgers" and "naan pizzas." Some companies have even turned them into chips!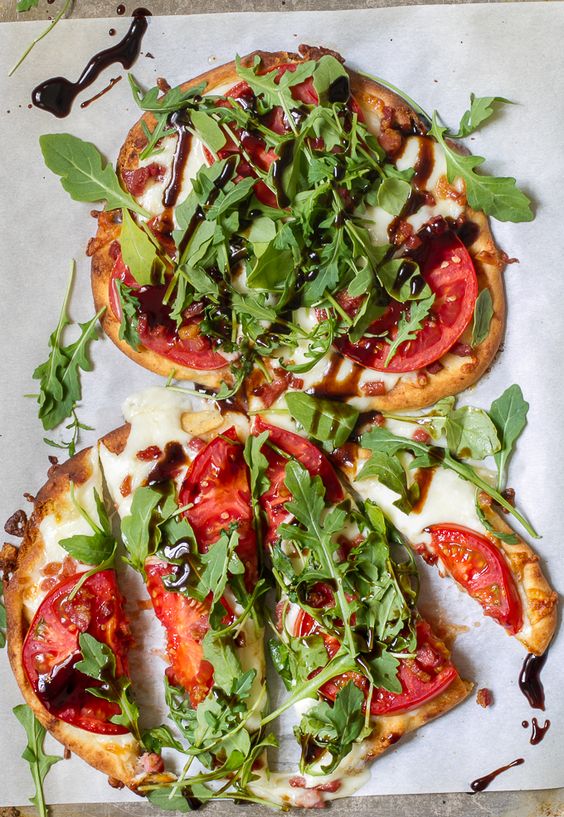 [Nobody can say no to pizza. So who can say no to a pizza on a NAAN? Photo courtesy: Pinterest.]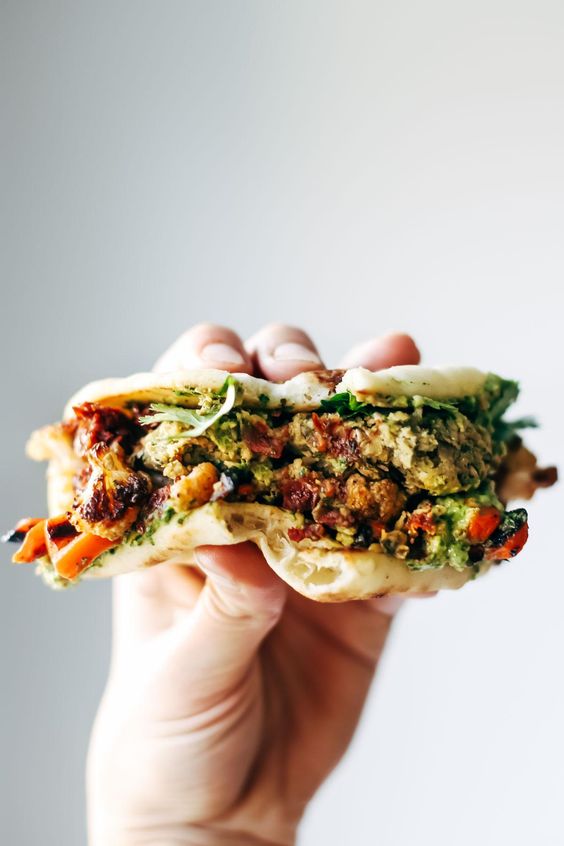 [Naan falafel anyone? Photo courtesy: Pinterest.]
So, did we just inspire you to master a naan dish yourself? Want to spice up your creation with some of Bandar Foods' first-ever squeezable chutneys? We'll send you some for free!
---
Bandar Foods is a culinary brand that blends the flavours of India with the taste and aesthetics of an American palette. They promise to deliver an authentic Indian savor by introducing products that can be used in the kitchen on an everyday basis. Home to the world's first squeezable chutney bottles, Bandar Foods inspires a Western flair to every South Asian dish. Satisfy your taste buds and indulgences by visiting their website, here.