UPDATE: The Great Heights Band, created by singer and guitarist Neal Karkhanis, has signed a record deal with Pennslyvania-based CI Records.
TGHB has begun working on their debut full-length, 11-track album to be released in spring 2015 by CI Records.
Don't miss the chance to see them at the 5th Annual LAUNCH Tour, from April 11-26, 2015 in Downtown Lancaster, PA. TGHB will perform from April 11-17, and on April 25 at the Launch Music Conference.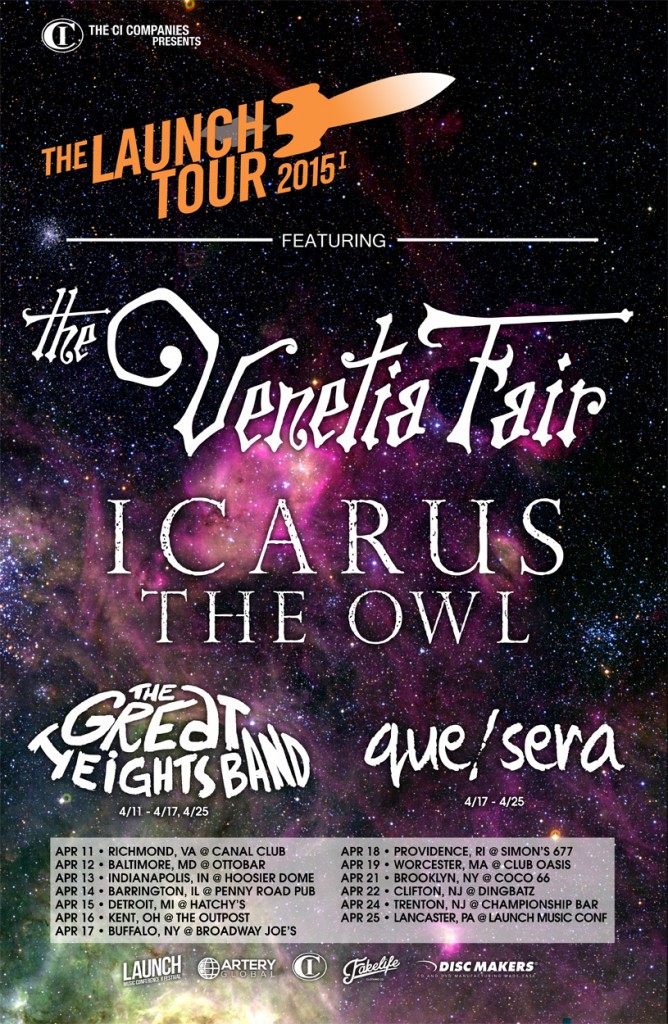 And here's a note from Karkhanis to BG Readers:
I am really excited to see what the future holds and where the music will take our band. Music has been the biggest constant in my life aside from my family. I love writing and recording, it is my passion and therapy. It has gotten me through a lot in life. When I started writing songs for the band, I never anticipated making a music video, signing with a label or making a full-length album. I didn't even think we would play a show. I am just happy that this process has been organic and natural. Nothing has been forced and we now have the opportunity to see places I have never been and work with talented people. Life is weird and crazy, and I love it."
Check out TGHB's latest music video below:
[divider]
Neal Karkhanis is a man of many hats, he attends the University of Maryland School of Law, works as a lobbyist rallying  for healthcare entities, interns for a judge, and is the founder and lead singer of Baltimore, Maryland based band called The Great Heights Band.  It would seem that Karkhanis never gets an hour of sleep and would be overwhelmed with these conflicting ventures, however, those assumptions are only half correct. Overwhelmed is something Karkhanis is not.
I don't really sleep much, when you just do the stuff you love doing, it does not feel like you are making time to do it," Karkhanis said. "I have to go to class, and it sucks going to class, but I do really enjoy the law. I have a passion for it. I have to pay my bills so I have to go to work, and then I come home and play my music. I'd rather do that then go to happy hour."
Karkhanis' musical passions started during childhood. The singer/songwriter was captured by the musings of The Beatles and Jimi Hendrix, which were played regularly by his father. Continuing into his teenage years Karkhanis would take a liking to punk rock bands such as the well-known 90s band, Blink 182. His personal connection with music encompassed him, and eventually led to the creation of his own band, The Great Heights Band.
I have been involved in music for more than 10 years, and I've played in a variety of bands. The Great Heights Band is the first project where I've been the singer, I was never the singer before," Karkhanis said.
The idea for the band started when Karkhanis set his mind to singing. He first went to the studio in the summer of 2013 with a multitude of original self-written material and created demos.  At the time Karkhanis was just having fun, and as most great ideas begin, his hobby turned into something much bigger. By the fall of 2013, Karkhanis found himself emailing old band mates to create what would become The Great Heights Band.
The band consists of four members, Karkhanis's singing and electric guitar, Linette Gonzalez playing the keyboard, Owen Brinser's bass guitar and Paul Martinez's drums. The band members are all good friends, who Karkhanis handpicked himself. He even played with Brinser and Martinez in two separate bands.
The Great Heights Band's sound is punk rock inspired from Karkhanis's musical inspirations. Their unexpected success started simply from a YouTube video Karkhanis had uploaded. Following the success of the video the band played a live local show, which later led to opening for the bands Hellogoodbye and Vactioner.
People have been pretty engaged with the music, and making the music video was really fun. I've never done anything like that. There were 15 people involved in making the music video. It's cool, that this idea [the band] was a little seed in my brain that came out to be something that's going really well," Karkhanis said.
Really well is an understatement, the band's first album "Weird Thoughts" releases on July 29, 2014. The album consists of five songs featuring hits "Portland" and "Stay," and each song was written by Karkhanis.
Most of the songs are written about different things that I have experienced or done or have thought about. There is a lot of weird things that happen up here [in my brain] it's kind of autobiographical in a way," Karkhanis said. "My idea was to keep things simple and straightforward and I think we accomplished that."
Karkhanis is happily pursuing all of his passions at once. His philosophy is simple:
 It seems hard because most people think that it is an either or equation, and I don't' believe that. I think that life is short and you should do all of the things that you like to do whether it is music or law why  not do the things that you love. They might be opposites but that might be why you love those things."
Karkhanis is spending his summer creating music on the West Coast and will be touring in August. Follow Karkhanis on Twitter for his musical updates. To find out more information about The Great Heights Band and their debut album "Weird Thoughts" by checking out the band's site. Like them on Facebook to see what heights The Great Heights Band have been climbing lately.
[divider]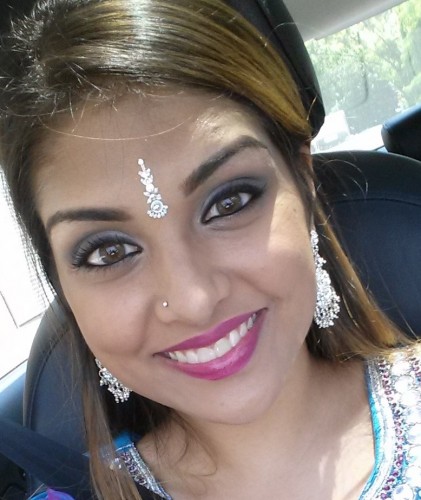 Kamini Ramdeen is quite astonishing, believe it or not her and Beyonce are best friends and she has tea with MIA on the weekends. When she is not day-dreaming of ridiculously funny stories and using her crafty clever humor to capture the hearts of millions, she is editng content and creating graphics for Brown Girl Magazine and India.com, she also strategizes SEO for kicks. Follow her on Twitter @KaminiRamdeen for her daily observations of the wonderfully bizarre City of New York.
Images Provided By: Neal Karkhanis