The recent release of the Hindi film "Toofan" by Rakesh Omprakash Mehra has taken the world by storm. The film follows an orphan, Aziz (the one and only Farhan Akhtar), from the streets of Dongri who grows up to become a local goon. It's only when he meets a modern, bold, young woman, Ananya (played by Mrunal Thakur), who takes him through dark times towards his true calling, to become a world-renowned boxer. Somewhere through the movie, the adage, "Behind every successful man there is a woman," doesn't seem far from the truth.
Released on Amazon Prime Video, the movie rides on a formidable star cast, including and especially Mrunal Thakur. It is because of her character's presence in Aziz Ali's life that he landed a career that was his life purpose. Thakur's journey to Bollywood is one on which it's worth shedding light. From starting her career as a daily soap actress to now sharing the screen with ace actor Farhan Akhtar, Mrunal Thakur is an inspiration for people who dare to believe in their dreams and themselves. Once she gathered the courage, there was no looking back.
Recently, I had a chance to engage in a conversation with Mrunal Thakur. Through the interview, we got a deeper insight into the character she plays in the movie. 
What piqued your interest to incline you towards taking up the character of Ananya?
"It felt like the other way around. To me, it felt like the script chose me as if I was destined to be a part of that movie to play the role of Ananya. I have waited for a long for a role like this and to work with Rakesh Omprakash Mehra. For me, it didn't matter whether I would be a lead in the movie or not, I just wanted to experience working with such a sought-after director. 

When I first met him, we spoke about life. Little did I knew that I would be chosen for this role. He kept on trying to gauge my strengths. The character of Ananya is a positive one who is a bold and daring soul. Someone, who keeps reminding Aziz Ali the purpose of his life is to bring out the best in him. Ananya is a liberal, independent, modern woman, and lady love of Aziz Ali who gives him two choices, the right and the wrong one. 

Yes, we do hear that 'Behind every successful man there is a woman,' and this movie does reflect that. However, we have also seen movies like "Mary Kom," where her husband supports her to continue chasing her dreams and passion, even after marriage. So, the world has also started shedding those old norms to accept newer roles of both genders. 

Also, I'm someone who always wishes to motivate people to become a better version of themselves. So, for Rakesh sir, I easily fitted the bill."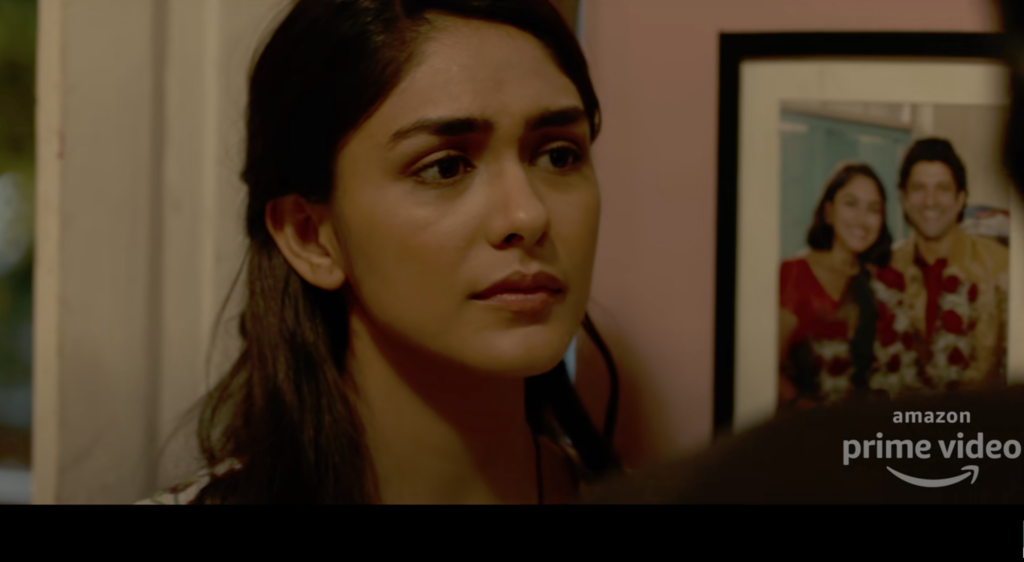 In brief, if you can describe your role, how would it be?
"Anaya is a ray of hope for Aziz Ali. She is wounded and has gone through a lot of pain but rather than victimizing herself, she wears her pain and scars with pride. Someone who chooses to be bold and wears her cloak with pride. Being a stubborn, modern woman of the 20th century, she decides to take Aziz Ali out of the mud and turn him into a man he was always destined to become.

In the movie, you'll see me sporting short hair, whereas, in most Bollywood movies, actresses carry long hair. That's so because somewhere we find it hard to accept women pulling off short hair. That doesn't look ladylike or graceful, isn't it? But, in the movie, the director wanted me to have short hair to make people believe that women can do whatever that and can live life the way it feels accommodating to them. If a girl wants it that way, then that's that. The director was aware of the nuances, but he was bold enough to make the character look different and unique."
How was your experience working with Rakesh Omprakash Mehra?
"Rakesh sir looks like a calm man but on the sets, he is a storm and wants the best out of us (laughs on that)! I had very bad habits of being so self-conscious and always doubting my looks on the sets. The habits were bad to an extent that after every shot, I would race towards the monitor to see how I appeared on the screen. However, Rakesh sir told me to surrender to my role and his magic. Whenever I came out wearing heavy layers of makeup, he would just tell me to wipe it off to look more raw and natural. You'll see me wearing little to no makeup in the movie. 

It was through the character that I realized that we women are always in that vicious cycle of self-doubt. For society, we'll never be perfect, and we shouldn't even try that. We should just be unapologetically ourselves, and stop comparing our life and appearances to others. We are all unique in our ways, and that's what sets us all apart by not trying to merge in the crowd."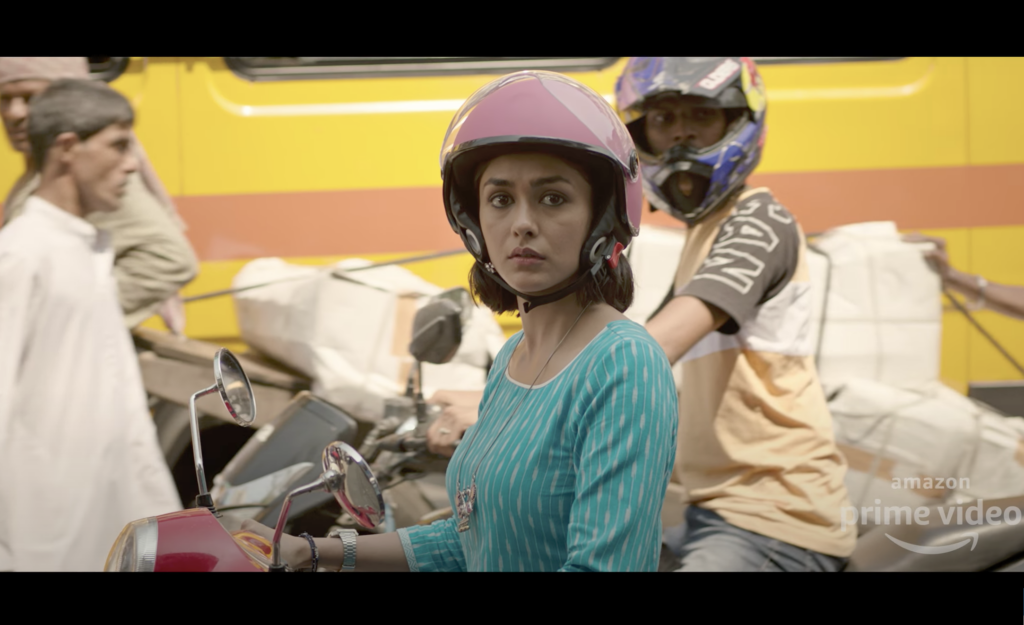 The movie also sheds light on the dark side of Mumbai life, where skilled people remain hidden or unnoticed in dark corners and streets. What do you have to say about that?
"Yes, Mumbai is a cosmopolitan city, that holds somewhere. But, we should always focus on the positives of our life and journey. Nothing at all in life comes easy. We all struggle, and that's what makes us thrive and learn. Like, I have 3 best friends, and to me, they are equal to 3000 people that could be in my life. I believe in cherishing your success, no matter how little it is. Always surround yourself with people like Ananya, who will be your best critics and will always push you towards learning and growth."
We hope that the film drives people towards their passion and to rise above their failures. May every one of us gather the strength to give ourselves a second chance in life. Also, the major takeaway from the movie is to try and be that ray of hope for people like Aziz Ali in our lives who need someone to remind them of the right track.