As "Sketchy Desi," I'm always jonesing for narratives and images that speak to our desi community. Like many of you, I've learned that we have to create our own mediums for celebrating our identities, as mainstream culture could really give two bleeps about it.
Luckily, desis are challenging the mainstream culture and producing culturally sensitive material outside of Western pigeon-holes. We are finally saying, "Hey! We're not terrorists just because we're brown! What you read about us, what you see on the screen, is all tangled up in agenda and spin!"
Imtiaz brothers, Adil and Kamil are proving to be particularly successful firecrackers in this endeavor. Fed-up with the media's deplorable spin on Islam, they created a comic book "BURAAQ" with a Muslim superhero. It has resonated so powerfully with audiences that the duo is now in the midst of creating a 3D-animated movie from the comic book.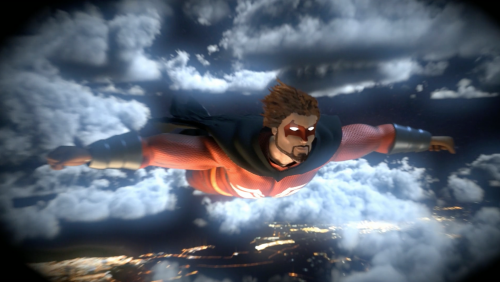 I was curious to learn how the brothers planned on reaching a wider audience and perhaps even the "haters," if you will. I couldn't help but pin great hopes on superhero Buraaq. I wondered, could he help save the real world from Islamophobia just as he saves his fictional world from injustices?
The story is set in Nova City, a fictional city in the US (think New York). Yusuf Abdallah is the son of an immigrant father and a revert mother (American mom who embraced Islam). He is a regular kid who grows up in Arizona and struggles with the complexities of young adulthood. One tragic day, he finds out that his parents are victims of a heinous hate crime, and his life changes. He gets caught in a strange cosmic event and ends up developing amazing powers, which he slowly discovers.
After the death of his parents, Yusuf moves to Nova City to live with his grandfather.
"It is here that he rediscovers his spiritual self. As a young adult in his early 30s, Yusuf is confident in his identity as a Muslim, and firm in his faith. Gone are the days of wandering aimlessly in life. He now has a mission and a responsibility and it's to use his God-given gifts to benefit mankind and stand up for truth and justice. He dons a cape and a mask to embark on this journey as Buraaq," explains Adil Imtiaz.
What I love about the idea of Yusuf is that he upholds civic responsibilities and partakes in work such as local and international community services even when he is not his alter-ego, Buraaq. The brothers echoed my sentiments stating that the beauty of Yusuf and the message of their comics is that one doesn't require super-human powers to partake in activism.
Kamil Imtiaz promised me we'd see a lot of good and mindful work from Yusuf. He works for a relief organization. He is the front man for local and international outreach programs.
"He is a humanitarian no matter where disaster strikes. This is also how he is aware of what's going on around the world! He strongly supports local community. He works in soup kitchens and constantly thinks about the bigger picture. He has a strong moral compass as a human being first and his faith helps him stay on the right path," says Kamil.
On their website, the brothers discuss that there are many people who, like them, wanted an alternative to the mainstream narrative. I was curious to know how the brothers would ensure that their fan base would not only be Muslim, but also people of the West and other religions who could benefit from this alternative narrative.
The brothers spoke at length about how their first goal is to inspire the Muslim youth, to provide something inspirational on a realistic and approachable level. It is for this reason they chose comics as their medium.
Adil says they wanted to bring something closer to home.
"Our goal is not to preach. We just want to present a comic with a superhero, complete with mystery and suspense where look! The superhero happens to be a practicing Muslim!"
Kamil added that if secularism is the default mindset, they wanted to change that.
"We want to show that it's "OK" for a character to be a superhero and religious! The content that's out there for kids currently is twisted. It is overly sexualized, and sometimes even overly politicized. We want to provide clean entertainment. A clean message."
Adil assured me that he strongly believes anybody who is not Muslim should be just as entertained, too.
"I think this is how we know we can reach a non-Muslim base too. We are confident that the characters and plots are so interesting that it will attract everyone. By default, then people will benefit, as non-Muslims will see an alternative to how Muslims are typically portrayed, i.e. as villains, as bad guys, or using their faith to justify violent agendas."
Everything panned out so far. But I had to know, is Yusuf/Buraaq a feminist? Kamil and Adil both gave a resounding "Yes!"
Adil explains that if my definition of a feminist is supporting strong female characters then, yes, Buraaq certainly is! He explains that their series have "Truth Seekers" who come from different religions and traditions.
"The Truth Seekers is a team of women and men who are passionate about exposing the hidden agendas around the world. The race to dominate the world and control the minds of the masses is on! Together, the Truth Seekers want to unveil the masterminds and save mankind from impending doom. Women play a very integral part in doing this."
Kamil adds that another important character is Imaan, who has a prominent role in the animated series. She is Nova City's assistant to district attorney. She wears the hijab and is a strong, confident woman.
Truth Seekers. I loved the idea. Still so, there seemed to be a lot the brothers were up against. There were so many Muslim stock characters that Western media perpetuated: the domineering, fanatical Muslim man, the uneducated subservient Muslim woman, the politically violent East, all of which are well-crafted tropes spun by the media and Hollywood. How would these misconceptions be treated in Buraaq?
The brothers excitedly tell me that countering these stereotypes is precisely what stimulates their work. They want to use their stories to show the real side of Islam. Adil explains that the extremism we see in media is not based on the Quran and "was strictly shunned by our Prophet (May Peace be Upon him), and we want to send that message across loud and clear."
Kamil echoes his brother's sentiments, promising that the superhero of their series would definitely tackle this.
"We will show how extremism exploits basic rights and how it is brainwashing people. We're trying to create a fictional world so we don't have to call out real people and issues yet, we're addressing these issues without explicitly saying it. The audience will know who we're talking about!"
I asked the duo how they thought the medium of animation could move their goals forward. Adil spoke of this medium being powerful in that, content could quickly be provided. Kamil added that the power in this medium is also its ability to attract both young and old.
"In that sense, it is a stronger medium that many others found in pop-culture. With technology now, it's readily available. You can do more. It's a driver. You don't have to hire actors. You can readily create a world!"
My final question for the brothers was about their biggest hurdles so far. They told me that they were actually surprised by the overall positive response. Adil fondly spoke of their series as a positive journey.
"There has been an overwhelming response of positivity amidst the noise of a few people who hate anything associated with Islam. The great response and well wishes we receive from all over the globe makes our resolve stronger. Now people can own the narrative, own the hero!"
My Sketchy-sense (far more powerful than Spidey-sense) tells me that "BURAAQ" is going to infuse the world, both fictional and real, with some much needed dialogue and activism.
---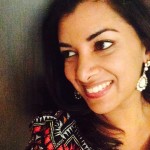 Soni Satpathy-Singh is a recipe writer and developer who resides in Manhattan. She is either always cooking or eating be it for work or simply because she loves to! She is working on her own cookbook and also recently created "Sketchy Desi" which provides daily humor, greeting cards, and apparel that celebrate brown culture. To see more of Sketchy Desi's work, visit SketchyDesi.com or stay tuned to upcoming posts on Brown Girl Magazine.