Around the world, over one-third of teenage girls aspire to walk the runway in dangerously high heels, flaunting themselves to the shutterbugs with a desire to possess the widely sought after "it factor." The problem with the "it factor" is that, there is no detailed explanation of what it is or a way to recognize it within yourselves. It is an incomprehensible concept that revolves around the pageant industry and also a game composed by the pageant systems.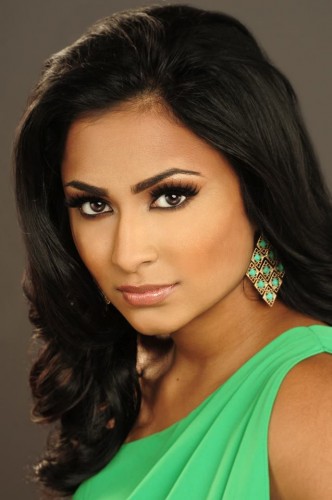 I was a mere player in this game. Just like the millions of other girls, I wanted to give pageantry a try. However, I was afraid. I was afraid that society would look at my petite body structure, average weight, ordinary facial features and deem me not fit. I was afraid that my parents, alongside the strict Indian community I was raised in, would consider me a misfit due to my dark complexion and force me to prioritize my education.
My peers from the intellectual activities I was involved in would proclaim my inability to lead and interact with them due to my lack of intelligence. In an idealistic world, pageant girls are characterized by their similar body measurements, perfectly aligned features and lack of intelligence.
It didn't help that a lot of people told me that I was the last person they would picture doing a pageant. They thought I was a serious, studious girl who shouldn't waste her time entering an "artificial world." I'm not going to deny the first part; I cared about school a lot. In fact, I was an honor roll student, the president of my high school Speech and Debate team, a district vice president for DECA, was on the state cabinet for the Texas Junior State of America and was also doing a law internship at the time, just to name a few.
The second part, however, I had a problem with. Not only were ignorant people placing stereotypes on the lives of pageant girls, whom they do not know anything about, but they were trying to impose restrictions on what I can and cannot do in the process. This just made me want to participate in a pageant even more.
Last March, I competed for the title of Miss Teen Texas International representing The Woodlands in Granville, Texas. The Miss Teen Texas International system has established itself as an organization with integrity, high ethical standards and consistent application of its rules and regulations. Its goal is to provide teens everywhere the opportunity to compete in a highly respected pageant system which is recognized around the world. The winner not only has the chance to promote her platform throughout Texas, but also to compete for the title of Miss Teen International in Jacksonville, Fl.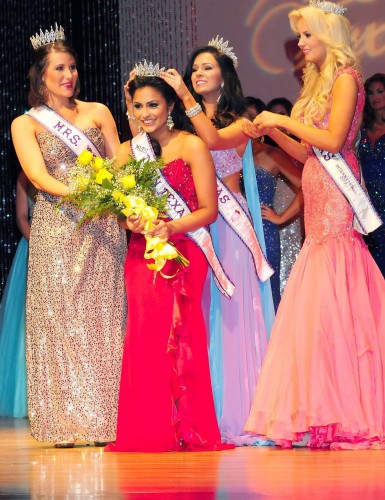 I was crowned Miss Teen Texas International 2014. After earning the title, I made it my mission to raise awareness about the challenges faced by veterans and to educate teens about the opportunities to support veterans through volunteering at the Veteran Affairs hospitals and other community-based programs.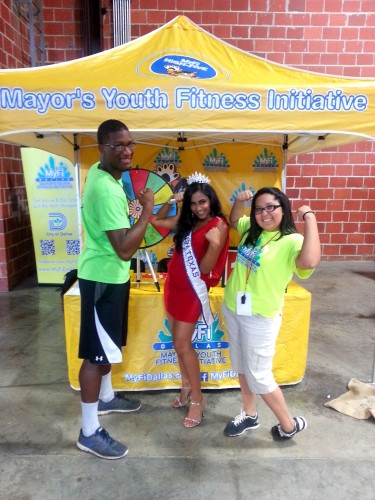 Moving to America from India was a dream come true for me as I had a lot of freedom here. This is why I appreciate the veterans – they fought to make America what it is today. When I attended a leadership conference, I learned about how the budget cuts negatively affected veterans and I vowed to do something about it. I created Salute to veterans to help keep teens involved in supporting our veterans.
Some of the highlights of my journey include meeting with a huge supporter of veterans himself, Congressman Kevin Brady. At the time, he was giving a welcome back speech to the World War II veterans of Honor Flight Houston. I also worked with the Veterans of Foreign Wars to place flags on the grave sites of our servicemen on Memorial Day and coordinated a clothing drive for the Purple Heart Foundation.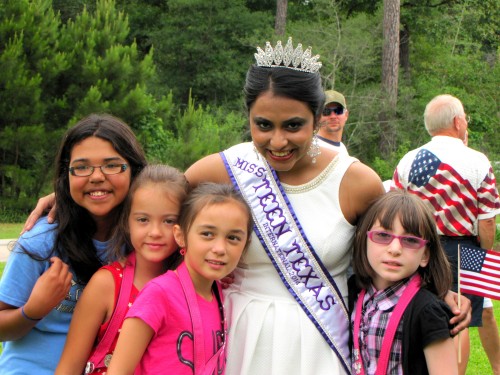 While working with the veterans, what I enjoyed the most was listening to their stories of bravery and I was inspired. It's sad to see how the people who have dedicated their lives to ensure our freedom suffer as they are neglected in today's world. For them, time is running out. It's up to us to listen to and spread the message so the future generations understand the cost of freedom. Because of the challenges faced by the veteran community, I hope to raise awareness for my platform, Salute to Veterans, throughout the rest of my reign as Miss Teen Texas International 2014.
In about two months, I will give up my title and crown to the next successor. Rather than being sad, I am content. I have experienced and learned more from competing in this single pageant than I could have imagined. I have had the chance to touch the lives of others and, in return, my life has been influenced by many inspirational people.
This journey has taught me that the "it factor" is who you are as a person and what you can do for others. Being a player in this game allowed me to act as a role model to others, defeat negative stereotypes, support causes I am passionate about and most importantly, believe in myself.
[divider]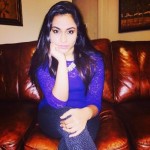 Jahnavi Muppaneni is the reigning Miss Teen Texas International. She was born in India and moved to America at the age of five. She won the title back in March, 2014 and since then has competed for Miss Teen International and promoted her community service platform, Salute to Veterans, across Texas.