by Chhaya Nene
This post was originally published on our partner website India.com. 
Kripa Joshi is an illustrator and comic artist who is not afraid to speak her mind. It took her years and quite a bit of courage but this time, she has expressed her thoughts through "Miss Moti," the story of an ordinary woman with an extraordinary imagination.
The artist is experiencing a wide range of success following the publishing of her comics, which readers say allow them to promote a positive body image. Moti means plump or large in Hindi. However, the way Joshi wants readers to it is by pronouncing the T slightly differently so that it could mean a pearl, also spelt as moti in Hindi.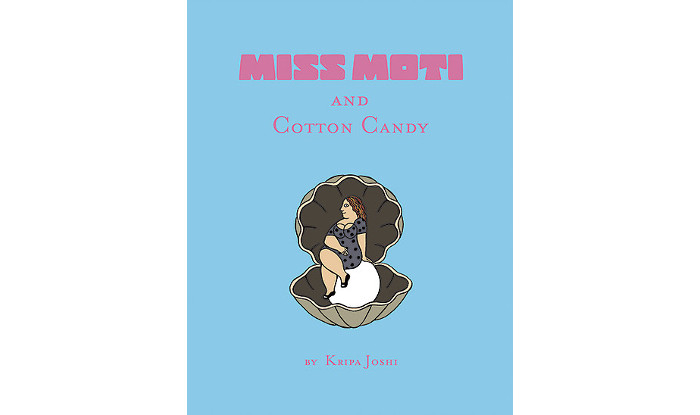 [Photo Credit: MissMoti.com]
It's Joshi's background that allows you to see why both the comic and the artist are making waves. She was born in Nepal in 1978, the middle of three children. She was constantly surrounded by family and extended family who supported her artistic endeavors—in fact, there were five generations living under one roof.
Joshi went to school in Nepal until the 10th grade, when she traveled to India to begin schooling in Jaipur where she excelled in art. For her, familial support was crucial, she said.
"I think that is very important in our South Asian context because a lot of families can still discourage their children to pursue art," she added.
It was in college when she began painting a series called "Sofa so Good" that focused on body image issues and being overweight. After college, she moved back home. She said she was pumped when she got the chance to pursue an MFA degree in illustration in New York. This is where the concept for "Miss Moti" was born. Unfortunately, another move caused the delay of the project.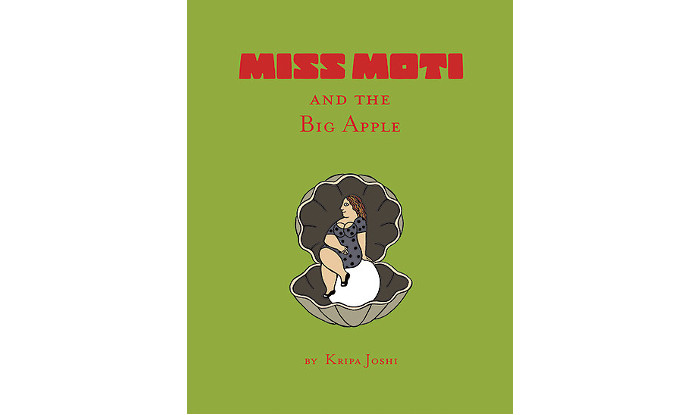 [Photo Credit: MissMoti.com]
'My husband's work brought us to the UK. It was again a time of great change because we didn't really know anyone here and it was difficult to leave all my friends and comic community in New York," Joshi said.
Luckily, she decided not to let the move slow her down. She began volunteering at the local Cartoon Museum to gain some experience. Joshi soon began running her own art and comic workshops. When she finally had some time, she returned to working on "Miss Moti."
"'Miss Moti' came out of my struggle with body image issues like being overweight. I wanted to create a positive character that could achieve and accomplish things regardless of her size," Joshi said. "I was inspired by my mother who, despite her weight, has never let it hold her back from doing anything. She is very active and full of energy."
The name for the piece came from a friend who used to call her Moti.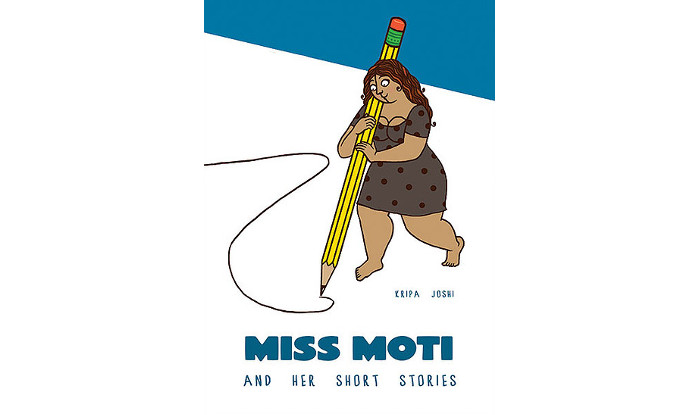 [Photo Credit: MissMoti.com]
"I wanted to change this negative connotation into a positive one. I liked the fact the Moti could mean a plump woman, but if you pronounced the "T" differently it could also mean a pearl. So the name, and her logo, suggests that 'Miss Moti' might look plump and ordinary, but on the inside, she could be extraordinary and a gem of a person," she said.

The artist says it is her background that sets her apart from other comic artists who also deals body image issues.
"I come from a family in Nepal with five generations living under one roof. There is nearly a 100-year difference between my great-granny who is 101 and my two-and-a-half-year-old daughter! I have also studied and lived in Nepal, India, USA and now the UK, so I think it helps me be open-minded. Also, I think the character that I have created of 'Miss Moti' is pretty unique," she explained.
Joshi adds that Moti is her proudest accomplishment.
"I am proud that I have been able to channel my negative experiences into a positive creative expression that has become an empowering symbol! I want to send the message that no one, neither men nor women, should let their negative body perceptions or inhibitions curtail them from achieving what they want in life."

The artist also says that it's important to cover uncomfortable topics. She said that a lot of the times, suffering from mental or emotional torment can leave you feeling lonely.
"It is important for those who can, to speak about their experiences and start a dialogue so that others do not feel isolated."
Nowadays, the artist  juggles between taking care of her daughter, housework, and 12-15 hours where she actually gets a chance to work on "Miss Moti" and her other artwork. She is, however, grateful for her husband who she exclaims is a great cook! She also says she's almost never asked about him.
"He has been a big supporter of 'Miss Moti' and has believed in me even when I haven't believed in myself," she added.
When she's not working on "Miss Moti," Joshi admits she love a good TV show when she gets the time.
"I enjoy watching movies and some funny TV shows, though I do not have as much time for them these days. I also like going to natural places like parks, forests or the seaside with the family."
If you want to read more about "Miss Moti" or want to see what the comics look like, be sure to check out her website here.
---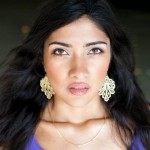 Chhaya Nene is a tenacious journalist and actress based in Los Angeles. Nene recently graduated with her Masters as Valedictorian from USC's Annenberg School of Journalism and enjoys covering all types of news beats, especially hardnews, lifestyle, art & culture. Recently, Nene worked with Sir Patrick Stewart in his new pilot 'Blunt Talk,' and with Gisele Bundchen in an internationally broadcast fashion commercial.